6 October 2020
See your sneezy, wheezy patients before thunderstorm asthma season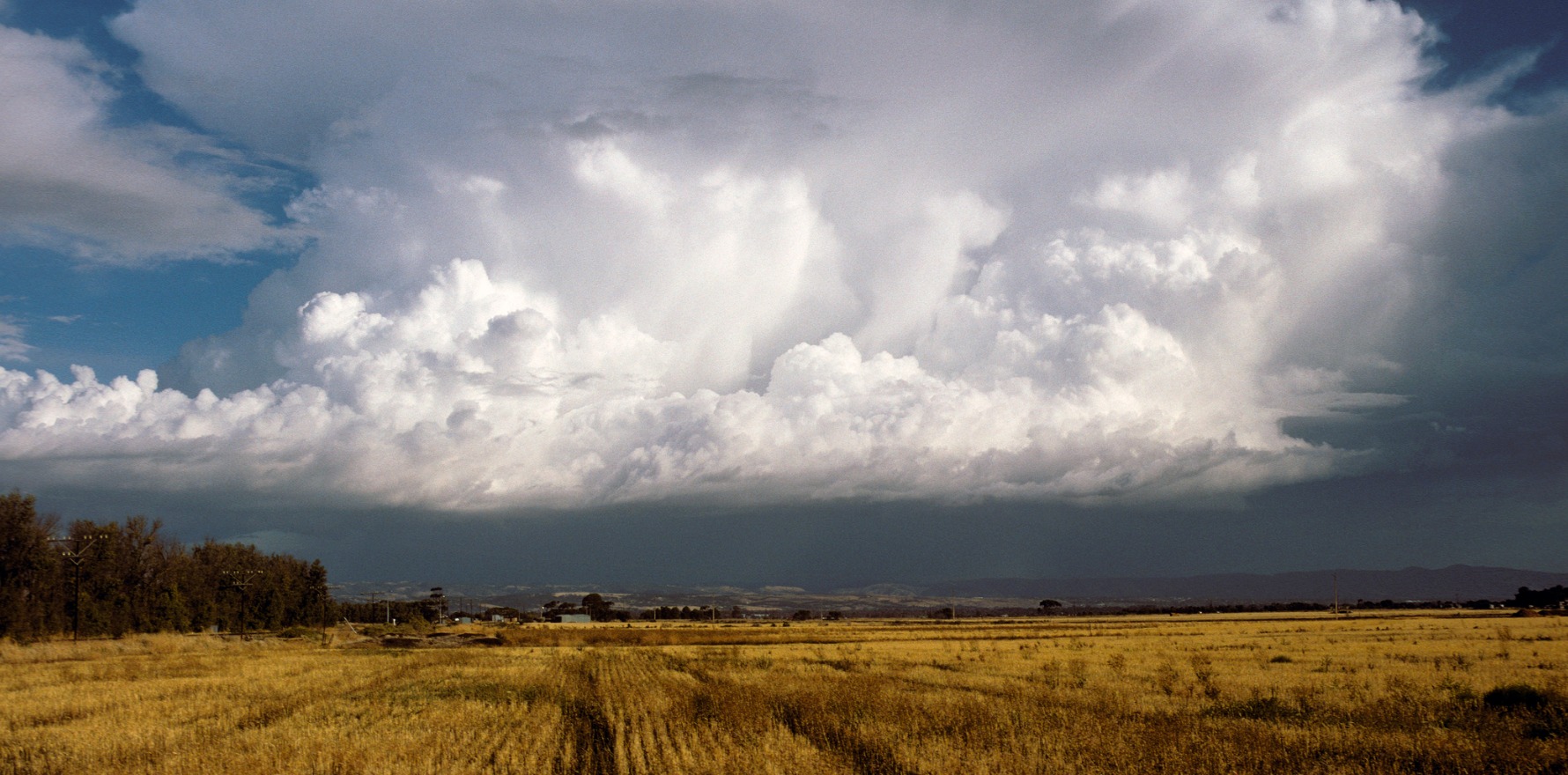 Clinicians are urged to call in patients who may be at risk of asthma attacks as grass pollen season begins and the risk of thunderstorm asthma events increases.
National Asthma Council Director Professor Amanda Barnard said those at risk included patients with allergic rhinitis as well as asthma.
"It's people who have 'the sneezes and wheezes' who are at risk – the people who are sensitised to ryegrass pollen, which we assume most people who get springtime hayfever are," Professor Barnard said.
She pointed to a follow-up study of people who presented to the emergency department of Eastern Health in Melbourne during the catastrophic thunderstorm asthma event in 2016 that killed 10 people.
Of the 262 participants at the beginning of the study, 58% had never been diagnosed with asthma before the attack.
"Regarding calling in patients with allergic rhinitis, it's really important that you get a good history and make sure you have thoroughly excluded the possibility that they have had undiagnosed asthma," Professor Barnard said.
Managing asthmatics ahead of thunderstorm asthma season was something GPs were probably already doing, including making sure they are on inhaled corticosteroids, checking their inhaler technique, and stressing the importance of adherence.
"Another important part of management is having an asthma action plan that includes thunderstorm advice and instructions on what to do," she said.
"Our advice for anybody who's at risk is to check the pollen counts for their region, and as far as practical, avoid exposure to outdoor air. Try to get yourself inside with the doors and windows closed, as often the wind gust just before the rain front hits has most of the small pollen particles."
It's important that friends and family of at-risk patients are also aware of asthma first aid, Professor Barnard added.
The coordinator of Melbourne Pollen Count, Associate Professor Ed Newbigin, said this spring was likely to be wet, with the Bureau of Meteorology issuing notice that a La Niña phase was likely to continue well into 2021.
For general asthma and hayfever events, Professor Newbigin said a drier winter in Victoria had led to less grass growth and an "average" pollen load, though there was a slight chance that high rainfall in the following months could trigger a second round of grass flowering and extend the pollen season from November into January next year.
But there was a chance of thunderstorm asthma events in any grass pollen season, given the right combination of conditions, he warned.
"Obviously, grass pollen is one of the drivers of these outbreaks of thunderstorm asthma, but thunderstorm asthma is driven by meteorological conditions on the day," said Professor Newbigin, a plant biologist at the University of Melbourne.
"We know thunderstorm asthma happens in Victoria but it also happens elsewhere, for example in the plains of NSW. So that belt on the western side of the Great Dividing Range, thunderstorm asthma can happen there and has in the past.
"While rainfall and spring rainfall in Victoria has been a bit iffy so far, it's been a little bit dry, that's not the case across NSW – it's been quite wet so I would imagine they are going to have quite a big grass pollen season."
Meanwhile, Canberra is expected to have a "bumper grass pollen season," according to Canberra Pollen's forecast.
The wet winter and resulting grass growth has primed the region for a similar pollen burden as occurred in 2014-15, which had an average of 16 days of "high" and three days of "extreme" grass pollen load.
The Department of Health and Human Services Victoria has flagged that hay fever and asthma can produce similar symptoms to COVID-19 – including a runny nose, shortness of breath, and cough – and said patients must get tested for the virus if their symptoms are unusual.
In the statement, Victorian Minister for Health Martin Foley said wearing masks, maintaining good hand hygiene, and physical distancing are crucial during pollen season since people with asthma or hay fever may be at increased risk of infection if they touch their faces more frequently.
They may also spread the virus rapidly if infected by coughing and sneezing, he said.