16 April 2021
Secretive government COVID contracts breeding conflict and mistrust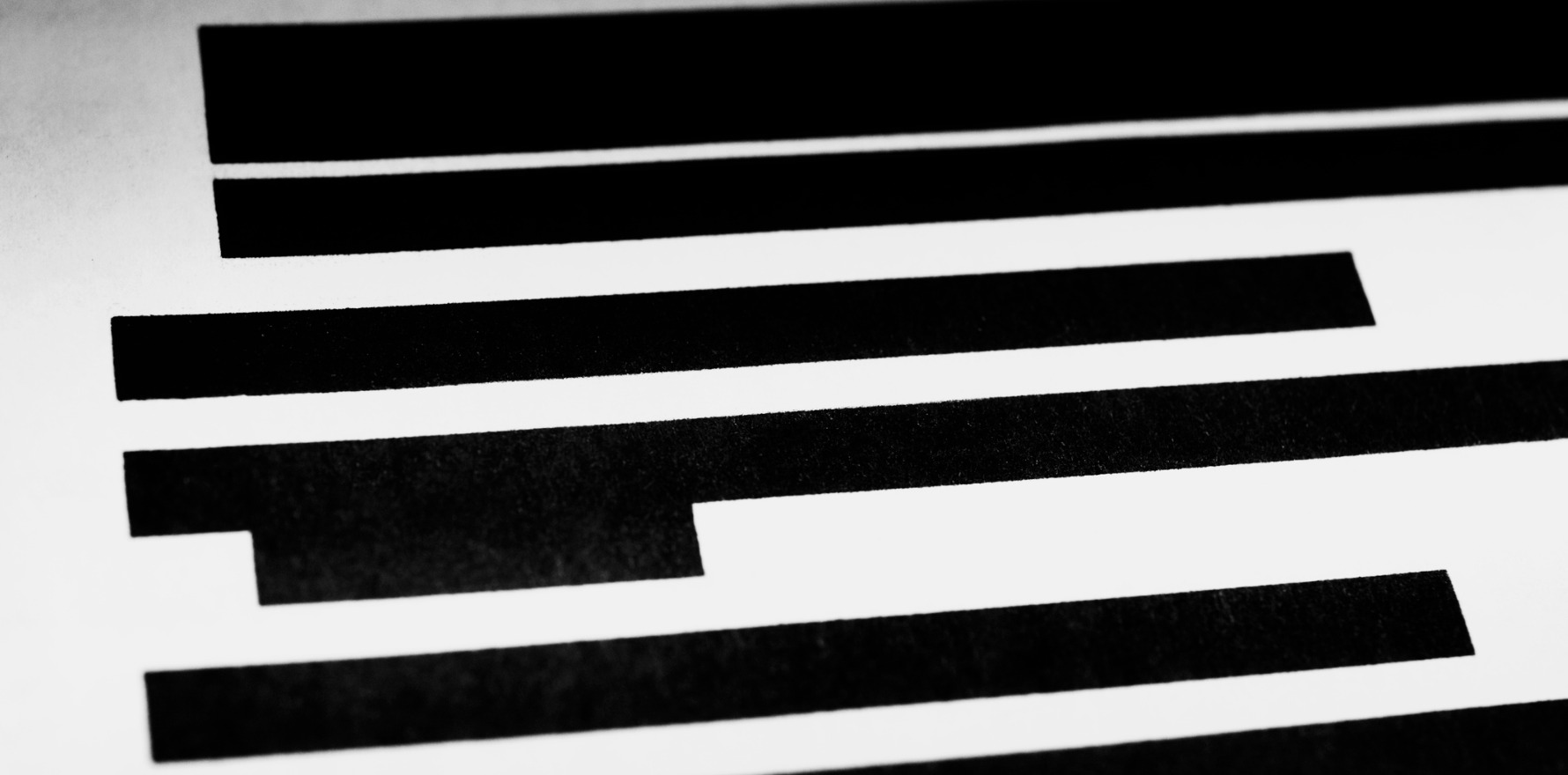 On Thursday this week, Australia vaccinated 63,633 patients. Sixty-five per cent were GP-delivered vaccines.
GPs have so far delivered three times as many vaccinations as the states, despite the states having had a pretty big head-start.
But if you listen to the government narrative this week, both that of the Commonwealth and the states, you'd be forgiven for thinking that GPs were failing the nation, and not the federal government, which has seriously screwed things up by not securing enough sources of vaccine for the country when they could more than six months ago.
All the talk has been focussed on establishing mass-vaccination centres run by the states to get us through this new crisis. It's classic deflection on the government's part.
The problem today is supply, and even after October, when the mass vax centres will be all up and running, the problem is likely to be supply.
But by October there's another big problem the nation is going to face: Hesitancy. And how do you mass vaccinate a significantly more hesitant population?
Brisbane-based super clinic owner Dr Jared Dart thought he'd hit rock bottom when the government said he couldn't rent space down the road to deliver up to 2,000 vaccinations per week, as he had been planning since the expression of interest document was released. Things had changed so much by then he said he was getting tired of second guessing what the government would do next. What they did was promise to supply his clinic with only 100 vaccines a week, and then not even meet that promise as his supplies were spoiled in a cold-chain malfunction.
Now he's digging into soft rock at the bottom, where he thought he was. He and a bunch of his colleagues are pointing out that the government is playing very loose with their narrative on the issues around vaccine supply and the sudden need for mass-vaccination clinics.
Dr Dart told us: "The lack of transparency, the logistical nightmare of government interfacing with private logistics [firms] like Linfox, and the lack of control of public messaging – which seems to inevitably lead to uncertainty being addressed by the GP – coupled with a mandatorily bulk-billed set fee commensurate with less than five minutes is a nightmare scenario for GPs and owners. Despite this, general practice continues to outperform state health in efficiency and productivity."
But trying to shift the attention of the public to a big new initiative in mass vaccination centres, when there will likely be very clear issues in that created for the GP community, when supply is really the main immediate issue, isn't the only issue for Dr Dart and others.
"Transparency of cost per vaccine delivery is also important in this public health exercise," he said.
Dr Dart and many other GPs want the government to be up front about what it is really costing the taxpayer to vaccinate in the aged-care sector using private contractors such as Aspen, and what it is probably going to cost the taxpayer to shift to a mass vaccination emphasis post October.
We know what GPs cost the government: $30 for the first vaccine and $24 for the second.
Estimates of what it's costing per jab in aged care and will cost in mass-vaccination centres are wildly higher, up to five times as much.
Vaccine-hesitant patients take a long time to counsel. And this problem is going to get much worse before it any gets better. When the second clotting episode occurred a week ago, patients over 70 started cancelling en masse at GP surgeries across the country, despite the warning being only to patients under 50. GPs suddenly have a lot more work.
Does the federal government think that this sort of mass reaction and distrust won't affect the idea of mass vaccination? If it does, how will mass centres handle the problem? Won't many patients want to take the word of their GP, not a nurse on shift in a mass-vaccination centre?
Perhaps not. It's very difficult to tell at this time.
But one thing that's making patients more and more hesitant, and GPs as well, is the government's steadfast refusal to be transparent about a whole lot of things – initially we had a lot of secrecy around vaccination numbers between states (hard to know why, but it was almost certainly an attempt to control the narrative as much as possible).
Increasingly the government is backing itself into a trust corner over its refusal to reveal any details about private contracts it has made with suppliers during the crisis.
A lot of GPs are on social media saying the government needs to cost the mass-vaccination program on a per-jab basis, given the issues of hesitancy, work-force shortages, particularly with nurses (some centres are already struggling), and of course, just how a mass-vax centre might further disrupt an already severely put-upon local GP practice.
If we are talking about a five-times multiple in cost, it's a relevant factor for the public to understand.
But the government doesn't think that.
This week The Guardian published a limited investigation into the burgeoning number of contracts the government has awarded to private companies off the normal public service protocol grid.
The long and the short of the article is that the government is staying schtum on just about every contract they have let out and, to lesser extent, how they did it.
Everyone has seen lots of expressions of interest and tenders 6-8 months ago for major contracts with the federal government and each state government for the management of COVID vaccination logistics. The state government specifications made it pretty clear that the state governments had no clue about how patient bookings already operated in Australia, and how practically you might operate them, and keep your supply chain intact. Nearly all of these contracts were won by big C consultants and overseas suppliers – it's mostly been a "buy IBM" approach. Known contractors include Accenture, PWC, Ernst & Young, Salesforce and Microsoft.
Famously, a contract for a centralised booking solution that was awarded by the Commonwealth government had to be rejigged at the last minute because it simply wasn't possible for one central booking system to be used across Australia.
In this case, the Medical Software Industry Association (MSIA) mediated between the various medical software vendors in Australia and the Department of Health to negotiate a solution for phase 1b, which involved defaulting to an existing and quite comprehensive commercial network of patient-booking engines.
But The Guardian has revealed that the MSIA secured a contract with the DoH for $330,000 to help in the process of co-ordinating technology solutions for the government.
Several technology vendors, some even members of the MSIA, have commented to The Medical Republic that a $330,000 contract awarded to the MSIA represents conflict for the organisation. It is supposed to be an organisation that lobbies in Canberra for the sector. Yet it is the recipient of a very lucrative COVID contract from the very people it is meant to be negotiating with.
The MSIA explains the contract in simple terms, pointing out that the DoH enters into contracts with lots of lobby groups in health such as the RACGP and the Pharmacy Guild.
That the DoH does do this on large scale with many lobby groups might be seen as it seeding widespread conflict. If organisations become reliant on such funding, don't they in some respects end up beholden to the government?
Some of those state-based contracts, one we know of is worth about $5 million, have already failed and the state government in question has had to fall back on technology from a local vendor that actually knows how things work in the system.
As far as we know, no government, federal or state is publishing any detail on the success or failure of their COVID vaccine logistics contracts. You would expect some failure rate given the emergency nature under which some were probably constructed, but the government is giving out no information about any contract so far.
The Guardian contacted many companies and put detailed questions on many contracts to the Commonwealth government but all their detailed questions around amounts, timings and terms have gone unanswered.
"The department has conducted competitive procurement processes to identify the best value-for-money options for the provision of services relating to the vaccine rollout," a spokesperson told the paper.
"A number of companies have been engaged by the DoH to provide services assisting in the national rollout of the COVID-19 vaccine and have been engaged to deliver on activities as required for a period, or periods, of time as determined by the department.
"The value and details of associated contracts may be commercial in confidence."
Notably the spokesperson said the rollout was "progressing as planned".
LOL.