10 August 2020
Say 'Bye-bye Kitty' if you have the Rona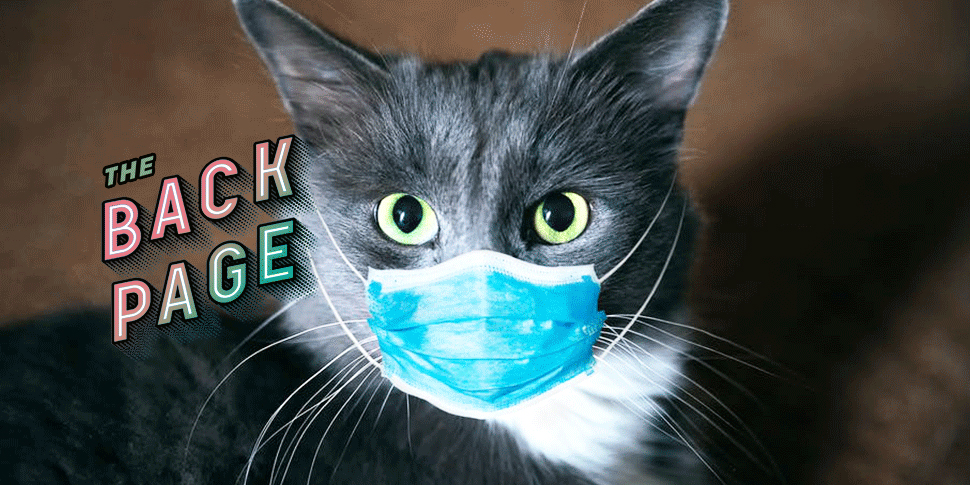 While some may have sniggered at images of COVID-panicky pet-owners masking up their cats and dogs, at least one expert suggests it's not the stupidest idea going about.
Dr Ezekiel Nwose, a biomedical science lecturer at Charles Sturt University, says it is not only humans who are at risk and the passing of the virus to animals from their owners is "not improbable".
Cases of domestic cats, in particular, and dogs contracting the Rona have been recorded in the US and the UK, he says, adding that respiratory distress is likely to be the first and most prominent sign "Mrs Whiskers" may be positive.
So while it may be impractical to encourage a family dog to practise social distancing (cats, maybe), if an owner does have the virus then it would be prudent to relocate any pets for the quarantine period, Dr Nwose suggests.
"Don't treat pets less than you would humans," he says.
"The likelihood is there, but to prevent that likelihood we have to pass on the public health message, and we have to keep up with our hygiene education.
"Whoever has COVID-19 should stay away from domestic pets."