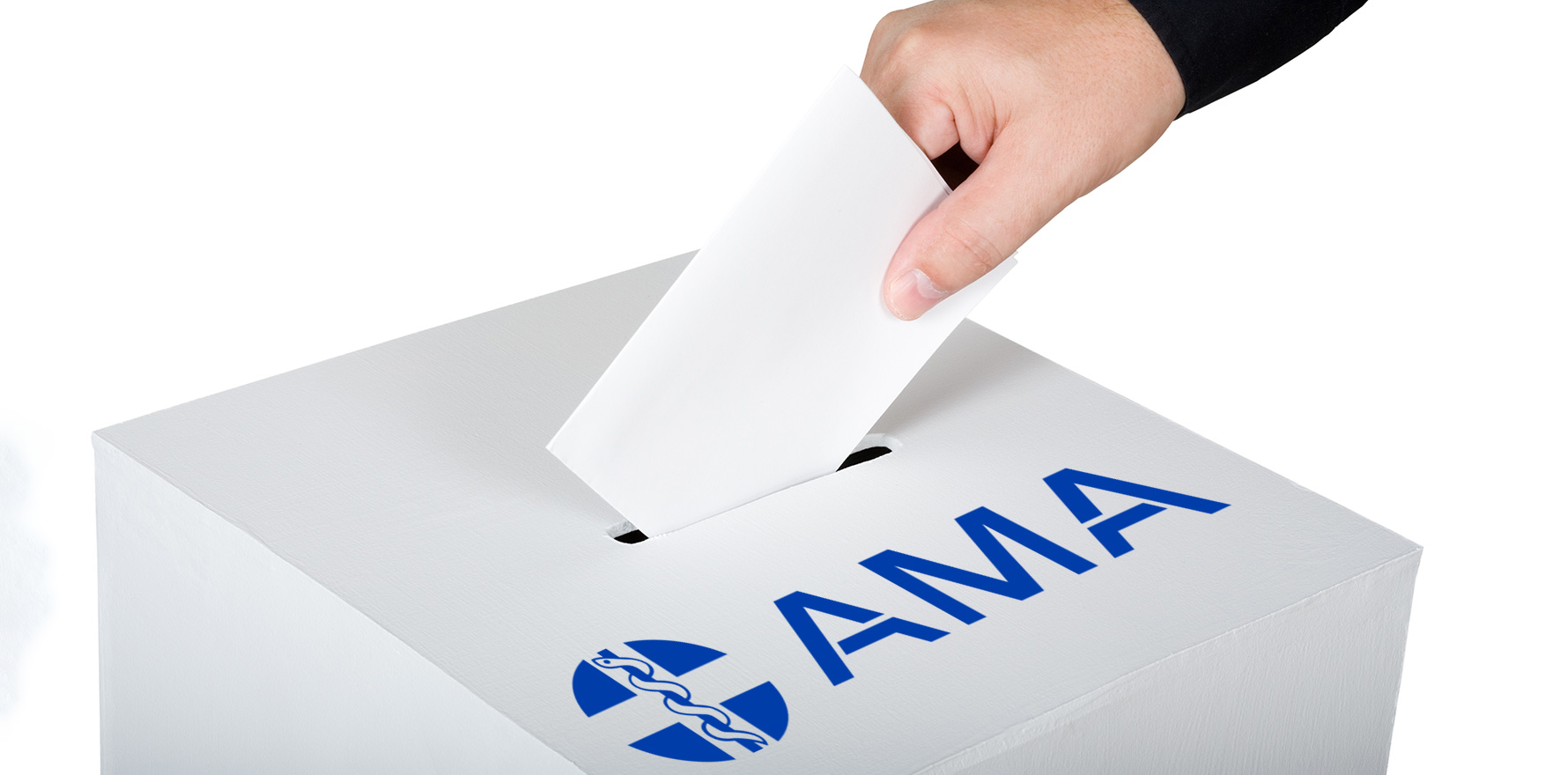 At its national conference over the weekend, the association elected not to call for a Royal Commission into AHPRA.
---
AMA members have elected a new leadership team, with Canberra-based obstetrics and gynaecology specialist Professor Steve Robson named as successor to current president Dr Omar Khorshid.
Sydney GP Dr Danielle McMullen will take over from Dr Chris Moy as vice president for the two-year term.
The election took place at the AMA national conference over the weekend, where members also voted on various motions put forward by state and territory branches.
The highly anticipated proposal from AMA Victoria to call for a Royal Commission into AHPRA was unsuccessful.
A motion which did pass came from the AMA council of rural doctors, who proposed calling for the reinstatement of an independent national medical workforce agency and a review into the way GPs are counted.
Off the bat, Professor Robson – an advocate for clinician mental health – said he was interested in addressing the state of the workforce.
"The overall biggest challenge at the moment is that it is hard to maintain the sort of health workforce that Australia needs at the moment," he told The Medical Republic.
"Within that, there are just so many individual things – we have doctors not wanting to be GPs for the first time, we have public hospitals that are under extreme pressure and rural and remote areas that can't get doctors or healthcare workers.
"A lot of it tracks back to the people who are providing the care."
Well I've just been elected as @amapresident and the wonderful @_daniellemcm is the new @ama_vice

Daunting… and lots to do.

— Steve Robson | ????? (@DrSteveRobson) July 31, 2022
If you want to provide a good quality healthcare system, Professor Robson argued, you do need people to run that system and deliver that care.
One of the difficulties is not knowing when the pandemic will finally peter out.
"[There are] people who found that they were coping in the initial stages of the pandemic who have reached a point of fatigue several years in, and people are not seeing an end in the near future," Professor Robson said.
"That really affects how people feel, and it's hard to be productive or positive.
"It's hard to see how you can make your contribution in the world if your future is uncertain."
The Canberra-based doctor also said he was in "furious agreement" with Health Minister Mark Butler that general practice needed urgent intervention.
"I'll be working with my vice president [Dr McMullen], to look at how we can reinvigorate general practice in this country," Professor Robson said.
"It's the linchpin, it's the way that that medicine is delivered and … it has to be one of the absolute highest priorities."
For her part, Dr McMullen said that, while general practice reform would obviously be a big part of her role, she was also keen to address clinician mental health.
She was also recently appointed to the board of mental health service DRS4DRS, a position she intends to keep while serving out the vice presidency.
"Every section of the workforce is feeling a bit broken, and while we know that the time is ripe for urgent general practice structural reform, we've obviously got work to do in hospitals and private practice as well," she told TMR.
Overall though, the inner-city Sydney GP was hopeful that the next two years could change the profession for the better.
"We've all had to deal with so much change over the past couple of years that the idea of doing anything differently is enough to make plenty of people cringe," Dr McMullen said.
"But it's hopefully now about building better systems and not changing just because there's a virus that's making us do it, but because we genuinely think that there is a better, more productive way of doing things and moving this system forward."
While Dr McMullen ran unopposed for vice president, Professor Robson was up against current Victorian branch president Dr Roderick McRae and former Queensland president, Associate Professor Gino Pecoraro.
All three presidential candidates were united in calling for an Australian Centre for Disease Control.
Professor Pecoraro was particularly enthusiastic in his support, and argued that an Australian CDC could take lead in a coordinated approach to national health events like pandemics.
"We're already hearing that because of climate change, we probably have to expect more zoonotic diseases and exotic viral and bacterial infections to spread more widely," he told TMR.
"Then there's the emerging threat of monkeypox, hot on the heels of covid, which itself hasn't even been settled."
"I don't think there would be any shortage of work for a CDC, and I think it's also quite telling when you've got all three of the people who were running for president [in support of this]."