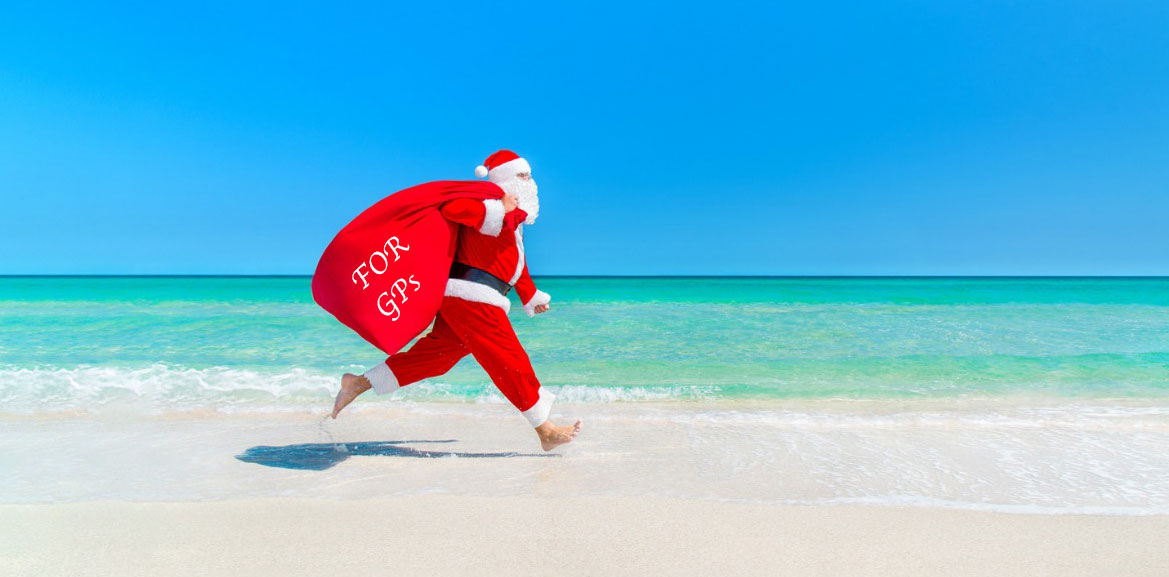 … But it's only for six months.
---
Tis the season! Long telephone consults and extra PPE are back, in what no one except this reporter is calling "GP Christmas in January".
Under an additional $24 million in funding, level C phone consults will be back until 30 June.
Some 20 million units of PPE are also headed to primary care, with about nine million P2/N95 masks earmarked for GPs and prioritised for clinicians in rural, regional and remote areas.
Healthdirect – which provides the National Coronavirus Hotline, symptom checker and other online resources – will also be developing a national assessment, triage and notification system to connect covid cases with the care they need.
Additionally, the $25 bonus payment for face-to-face consults with covid positive patients will now apply when a patient has only tested positive on a rapid antigen test. Up until now, people had to have a positive PCR in order for their GP to claim the additional money.
Interestingly, 30 June – the date that level C phone consults will once again vanish – is the same day that the 30/20 phone consult rule is set to kick in.
The rule will mean that any GP giving more than 30 telehealth consults per day on 20 days or more in a 12-month period will face the Professional Services Review.
Originally intended for implementation in January, the 30/20 rule was given a hail-Mary stay just two weeks ago.
The matching dates may be purely coincidental but also could possibly suggest that the Department of Health is estimating that the worst pandemic pressures on GPs will be over by mid-year.
"[Reinstating level C phone consults] is a great achievement for the RACGP, but it's still just temporary," Sydney GP Dr Brad McKay said.
"I just don't think the pandemic will be over in the next six months."
While Dr McKay did welcome longer telehealth consults, he also expressed frustration at how unstable GP remuneration is.
"As a general practitioner, it just seems like we're being given dribs and drabs – funding isn't assured for more than six months at a time," he told The Medical Republic.
"Previously, there's been situations where we've had funding about to be cut, but then we're still in a pandemic so the government will renew it a day before it's going to change.
"It makes it hard to plan."
RACGP President Dr Karen Price was similarly apprehensive, saying that many of the patients who benefit the most from telehealth are also the most disadvantaged in terms of internet access, and are therefore less able to make use of video consults.
"A six-month restoration of these rebates is welcome; however, we must not stop there – this must be a permanent fixture of telehealth for years to come and the RACGP will continue fighting to make that happen," she said.
"Otherwise, we risk undoing a lot of hard work that has improved care for patients including those in rural and remote areas, Aboriginal and Torres Strait Islander patients and patients with chronic disease."
AMA President Dr Omar Khorshid warned that covid patient demand on general practice was yet to peak.
"To keep their doors open, GPs across the country need more support from government. As we approach the covid-patient peak and beyond the AMA will continue to work with the federal government to progress this," Dr Khorshid said.