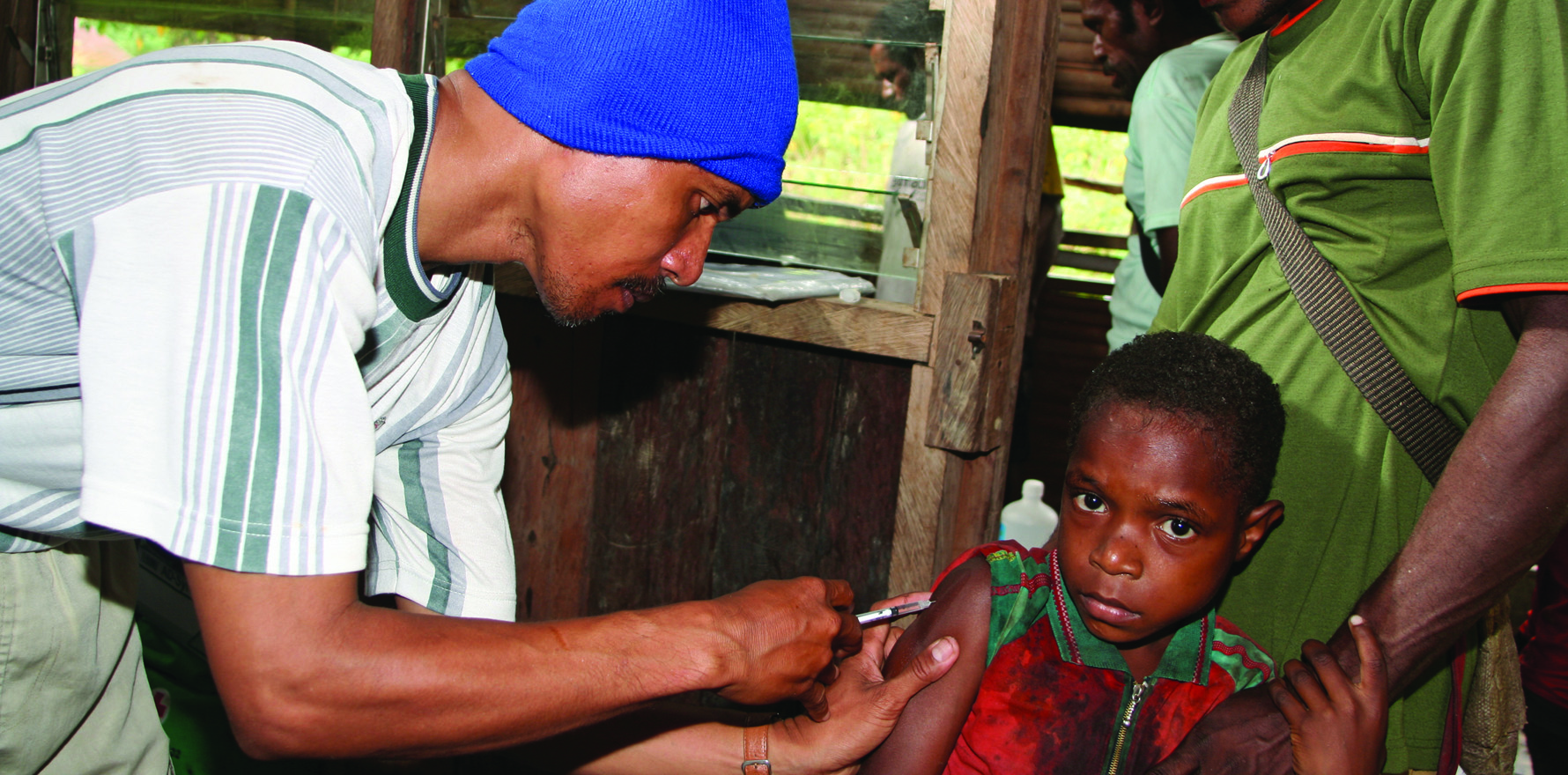 In wealthy countries and developing nations alike, the divide between rural and urban healthcare is widening
---
An Australian doctor is building a rural generalist training program in Papua New Guinea's remote northern highlands by telling students it is the most challenging path they could possibly take, and then making sure that it is.
In a country where medicine is so dominated by urban-based specialists that most of the population have no access to doctors of any kind, Dr David Mills is on a mission to dislodge the idea that rural general practice is somehow a lesser option for young doctors.
"I turn that on its head, and say this is the top tier. This is what you have to aim for," Dr Mills told international delegates at the 5th World Summit on Rural Generalism held in Cairns.  "I dream of the day when they are falling over themselves and fighting to get into my program. That's the mindset I try to engender in these guys."
It's the sort of awakening he had as a Flinders University graduate embarking on five years of rural training in the Northern Territory.
"For me personally, doing GP training in the territory was enormously important because I met so many good doctors," Dr Mills told The Medical Republic.  
"Up until that point, I had the view that general practice was the thing you did if you couldn't do anything else. But they did obstetrics, anaesthetics, and were experts in all manner of things and highly respected in the community.
"Instead of seeing it as second-class medicine, I thought it was probably the highest form of medicine in terms of value to patients, not only delivering very good medicine, but medicine that was local, trusted, knowing families through and through. I thought that was something to aspire to."
Now, as a 17-year veteran of PNG and medical superintendent of Kompian District Hospital, in Enga Province, Dr Mills takes trainees in his capacity as a lecturer at the University of Papua New Guinea, which until last year was the seat of PNG's only medical school.
His young doctors will be expected to be able to care for communities with minimal resources and use their medical skills to perform X-rays and surgical and obstetric procedures.
They also learn how to build toilets, repair radios and refrigerators, ford rivers and trek into the bush to give vaccinations.  Ideally, Dr Mills said, he'd also like to see them master the arts of debating and Microsoft Excel so they can become better advocates for patients and for public health.
Six million people, out of PNG's population of eight million, did not have a single doctor in their locality, he said.  In other words, there were no doctors in local government areas covering more than half the country's geographical area, despite the university graduating 45 domestic medical students a year.
On several levels, things are starting to shift.  On the advice of the PNG Society for Rural and Remote Health, of which Dr Mills is president, the PNG government has adopted a rule in its current national health plan that every district hospital must have a "specialist generalist" doctor.
Crucially, more PNG medical students are hearing the call. Asked to state their career preferences in 2008, 26% wanted to be cardiologists and none wanted to be rural doctors. "Now (rural general practice) is the second most popular choice after surgery," Dr Mills said.  "But we have far, far to go."
The one-day rural generalist summit, and the 14th World Rural Health Conference (Wonca Rural) held over four days in Cairns earlier this month, drew delegates from 38 countries, the United Nations and the World Health Organisation.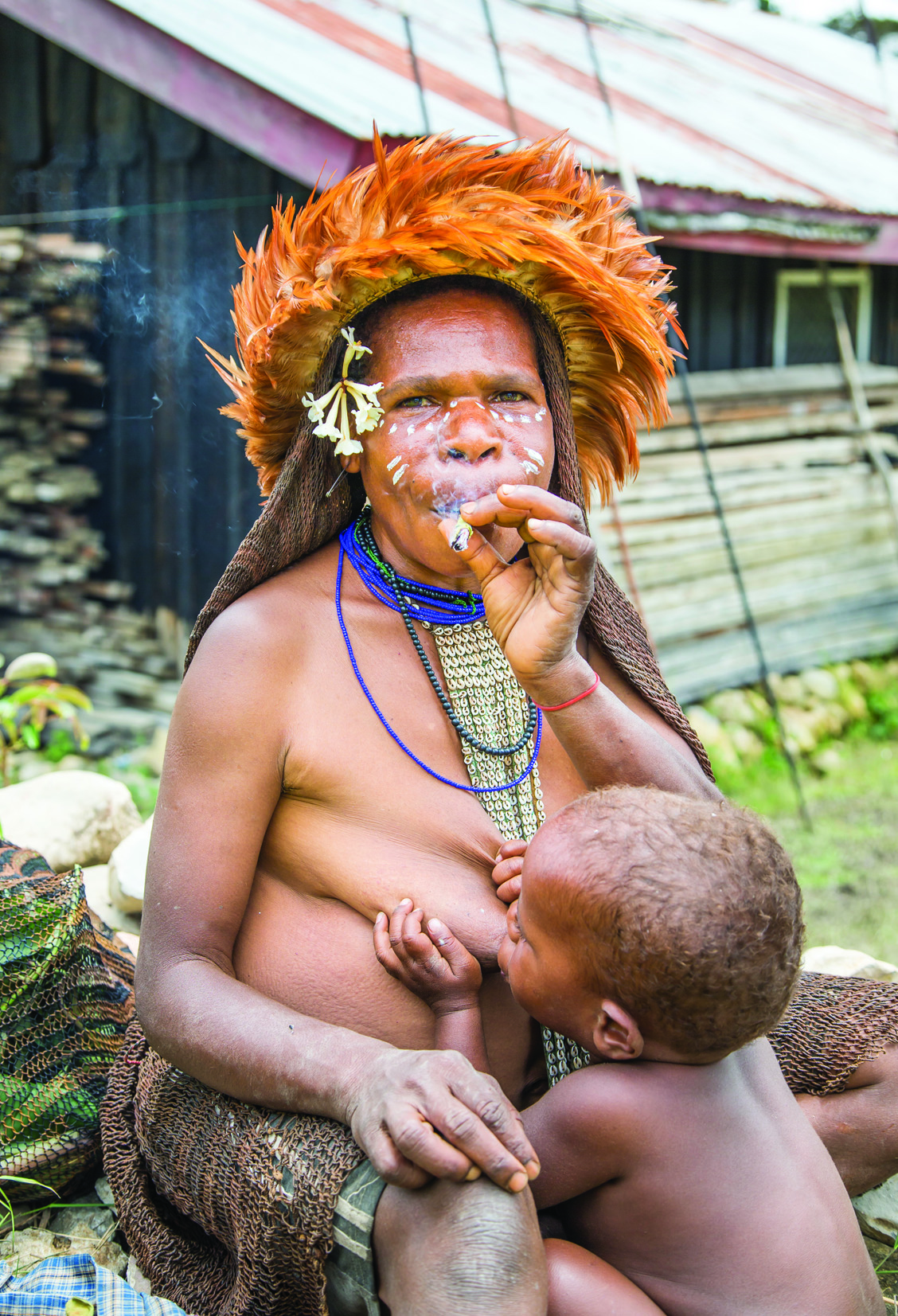 A consistent refrain at the conference was that overcoming the urban-rural divide in health outcomes was a problem in rich countries and the developing world alike.
In countries as diverse as wealthy Japan and tiny Samoa, there are no formal training pathways for doctors to gain generalist skills.  Rural generalist Dr Manabu Saito, for example, devised his own training program after becoming aware of a desperate need for primary care and procedural skills on far-flung Japanese islands.  He joked that it was like making a sandwich, taking ingredients from here and there, only it took him a decade.
After graduating from Tokyo's Juntendo University, Dr Saito did three years of anaesthetics training, then went to Okinawa in the far south to learn emergency medicine, critical care and retrieval medicine. To add primary care and prevention, he joined a hospital on remote Tokunoshima island and did two years of home visits and a year of oncology.
"I took more than 10 years to be a rural generalist. I don't want that for young doctors. That's why I tried to find the best training program in the world," Dr Saito told TMR.
Mentored by Australian doctors including Dr Ewen McPhee, president of the Rural Doctors Association of Australia, Dr Saito launched the Japan Rural Generalist Program two years ago. Still based on tropical, cane-growing Tokunoshima, he now has six registrars under his wing and says applications for the program are topping 30 a year.
"Japan has 400 islands, and their populations are declining. We can't have as many doctors as we used to have, so we need to produce doctors with more skills," Dr Saito said.  "Communities are worried every year about whether they are going to get a good doctor. That's why we need to send better doctors to rural areas."
According to Dr Saito, the Japanese government has come to regret the specialist-heavy system copied from the US and has made overtures to import GP trainers from the UK's National Health Service.
Even the United Nations bemoans the shortage of multi-skilled doctors available for peacekeeping and emergency operations. Dr Jillann Farmer, a Queenslander serving as the UN's medical director, observed it would be more efficient to staff a field hospital with a handful of ACRRM doctors in place of teams of specialists.
The presence in Cairns not only of Assistant Health Minister Dr David Gillespie, but Health Secretary Martin Bowles, and an entourage of senior health bureaucrats, underlined Australia's commitment to support the revival of rural generalism to address imbalances in health outcomes and medical workforce distribution.
"That shows they're serious," one international population health expert remarked, referring to the Health Department contingent.
Dr Gillespie, who has special responsibility for rural health, acknowledged that Australia's good average results in health masked the truth about the urban-rural health gap, noting it had widened with a drift to the cities over the past five decades, with about 30% of Australians now living in rural, regional and remote areas.
"The people who make up that one-third … are as important as other Australians and deserve the same healthcare," he told conference delegates. "But they don't get it."
The first priority of the new office of National Rural Health Commissioner would be to expand the national rural generalist pathways "of which I, and the Australian government, are particularly proud", Dr Gillespie said.
The commissioner would also examine "appropriate remuneration" for rural generalist doctors and consult with the sector on a definition for the role and the development of more training options for rural generalists.
The minister emphasised the need for "deep immersion" in rural training to improve retention, saying the integrated pipeline approach would remove the need for graduates to move to the cities for further training and at least 50% of GP training would be in rural and regional areas.
These are hard-won gains, which put Australia at the head of a growing global movement in rural health, but the people who have made all this happen – ACRRM-led rural practitioners, academics and activists – are far from resting easy.
"In terms of promoting, for the benefit of communities, the broad scope of old-fashioned country practice, that includes community hospital work, emergency medicine and public health, the progress being made in Australia is extraordinary, and I think we are recognised internationally for our leadership," Professor Richard Murray, dean of medicine at James Cook University, said.
"However, we should never be complacent. The forces that drive a narrowing of scope and the exclusion of others from one's own patch are powerful forces," he said.
With a looming oversupply of doctors and mounting fiscal pressures, choices would have to be made. "And there are inherent biases against whole-person care, generalist care and team-based care."
Importantly, an education framework was being put in place and the next generation of rural doctors was coming on with passion, and in numbers. "This is not a negative story," Professor Murray said.
"The innate passion and excitement of young colleagues, particularly from the regional schools and particularly if they've been able to access role models and experiences and heroes … they can't imagine doing anything else except this exciting, full-blooded medicine.   Once you've tasted this, it's very hard to go back."
In her address to the WONCA Rural event, ACRRM President Associate Professor Ruth Stewart urged colleagues to fight for wider international recognition of rural generalism, which is counted as a distinct specialty only in Queensland.
"For success, rural generalist training needs support, infrastructure and recognition," the Thursday Island GP and academic said.
As an early-career GP in rural Victoria, working in emergency and obstetrics at a country hospital and providing cradle-to-grave care for the community, she said she had adored her job, but sensed at the time that rural generalists were a doomed species.
"What confounded me was that it seemed we were the last generation. So, to try to change the system, I got an academic job."
The rural generalist movement needed to argue their case not only on the basis of evidence, economics and workforce issues, but also to tell stories of their successes – the practice exemplars, the training pathways and the curricula – to put "fire in the bellies" of junior colleagues, she said.
The need to build morale and refuse to settle for second-rate health services because rural people have always done it tougher were central concerns for many delegates in Cairns.
"We have universal healthcare. Why do rural and remote Australians access half the amount of Medicare?" Dr Shannon Nott, a rural generalist trainee in western NSW, asked.
"In a country where we have such a complex and sophisticated health system, why do we have to accept that rural and remote Australians and Aborigines live anywhere from two to 10 years less than their colleagues and friends in the cities?"
As a Churchill Fellow, Dr Nott observed  telehealth programs in Canada and Alaska that had realised millions of dollars in savings by allowing patients to receive treatment close to home, avoiding travel costs and reducing waiting times.
His own regional health service now has designated telehealth-support doctors and nurses to assist outlying hospitals and keep patients close to their support networks.
"Already, conservatively, we have saved around 200,000 bed days and $1.5 million in transport costs without a full roster of medical and nursing staff.  That is only going to grow in the future."
Previously, some hospitals had been undermined by the movement of patients to bigger centres.
"What we've seen over time is that we were crippling some of our remote and rural hospitals by taking people who were unwell and sending them to bigger regional hospitals like Dubbo, Orange and Bathurst," Dr Nott said.
"When you move those people, the rural generalists don't have too much to do in the hospital, so they go as well.  When you lose the rural generalists, you lose surgical and anaesthetics expertise.  And if you lose anaesthetics, you sometimes lose some of your capacity for obstetrics."
Dr Nott said the rural generalist's job involved more than clinical care; it meant being a patient advocate, improving health literacy, generating translatable research that led to action, and encouraging a new generation of passionate, multi-skilled rural doctors.
"If we don't inspire the next generation, all the work we have done here will be wasted.
"This field of ours is the toughest area of healthcare to work in and we want the best people on the ground."
Internationally, Australia's advances in developing a rural generalist workforce are seen as a golden opportunity to establish standards and gather evidence that can be applied to good effect around the world.
Jim Campbell, director of workforce at the World Health Organisation, said global evidence showed that the rural-pathway approach to training would have a major impact in improving healthcare access.
He suggested the new rural health commissioner should take on the goal of entrenching a national approach and bringing all states up to the levels seen in Queensland and, more recently, in NSW.
"What you have in some of the states is best practice in action.  But only in some," he said.  "One of the challenges that the rural health commissioner will have to address is to get that empirical data and the evidence available to encourage (those states) that have yet to start."
Mr Campbell said he saw opportunity for the science to be improved in Australia through standardising methodologies and measuring the impacts of rural workforce programs.
"That would be a public good for Australia, but it would be a global public good for the World Health Organisation to inform other countries," Mr Campbell said.