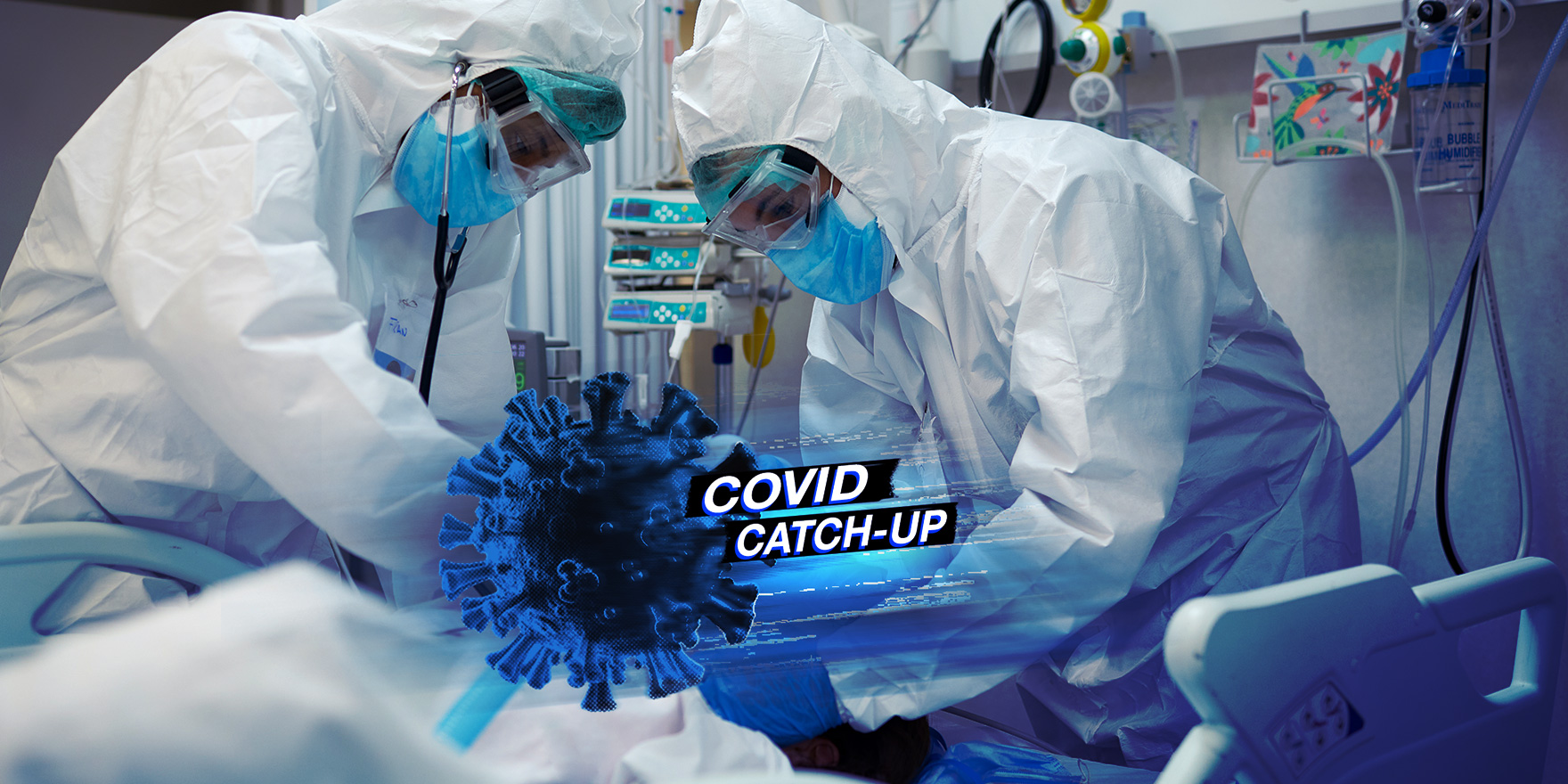 And ATAGI shortens the deadline for vaccination after infection from six to four months.
---
Welcome to The Medical Republic's Covid Catch-Up.
It's the latest covid-19 news in one convenient post. Email bianca@biancanogrady.com with tips, comments or suggestions.
---
24 January
---
The risk of reinfection with Omicron is 16 times higher than it was with Delta, but the good news is people who are vaccinated have around half the risk of reinfection compared to those who are unvaccinated.
The latest data from the UK's Coronavirus (COVID-19) Infection Survey from the two-week period ending on 31 December 2021 included 26,528 people who had experienced a previous infection but since tested negative or more than 120 days had lapsed, so they were considered at high risk of reinfection.
The analysis found a significantly higher rate of reinfection compared to that seen with earlier data from the UK – 16 times greater during this Omicron-dominant period compared to an earlier Delta-dominant period.
Those who were unvaccinated were twice as likely to get reinfected compared to those who had had a second dose of vaccine 14-89 days prior. However those whose second dose was more than 90 days had a higher odds of reinfection compared to those vaccinated more recently.
The study also found significantly fewer people report loss of taste and smell with Omicron infection compared to Delta, although the frequency of other symptoms such as cough, fatigue and headache are similar between the two variants.
People who have recovered from covid should get vaccinated or boosted within four months rather than the six-month deferral limit previously advised.
Given the increased risk of reinfection after Omicron compared to Delta, ATAGI has shortened the permitted period for deferring vaccination and says people can get vaccinated as soon as they have recovered from acute illness.
The Novavax covid vaccine is now recommended for a primary course of vaccination against covid in people aged 18 and over, and can also be used for a second dose in people who have already received their first dose of another covid vaccine, ATAGI says.
After the Therapeutic Goods Administration approved the vaccine last week, ATAGI has issued its recommendations for the protein-based vaccine, which is given in two doses, three weeks apart.
The vaccine can be given to people who have previously had covid, and while there are no "theoretical" safety concerns for its use in pregnant and breastfeeding women, ATAGI notes that there is not yet data on their safety or immunogenicity in this group.
It's also not yet approved as a booster dose, although people who are severely immunocompromised are advised to have three rather than two doses of the Novavax vaccine, as is also the case with other primary vaccines.
Federal Health Minister Greg Hunt has said the first doses will be available from 21 February.
Meanwhile a WHO technical advisory group on vaccine composition has suggested that an ongoing campaign of booster doses may not be ideal, and that researchers and vaccine manufacturers should look to multivalent vaccines or a 'pan-SARS-CoV-2' vaccine that would be variant-proof.
They also emphasised the importance of ensuring that more people receive their primary vaccination rather than focus on boosters for a few countries, "to provide protection against severe disease and death globally and, in the longer term, to mitigate the emergence and impact of new VOCs [variants of concern] by reducing the burden of infection."
The federal government continues to swear blind it's not swiping rapid antigen tests from suppliers and wholesalers, and Health Minister Greg Hunt warns that companies claiming this will be referred to the ACCC.
However TMR has heard directly from one medical supplier who says the federal government has requisitioned stock of rapid antigen tests, leaving them unable to fill orders.
At a press conference on Friday, Minister Hunt was asked twice by journalists about reports of rapid antigen test stock being redirected to the national stockpile, and responded that those making those claims were "lying".
"There are people in the market [who] will make statements and make promises and then not be able to deliver," Hunt said. The comment will no doubt further inflame the ire of the Pharmacy Guild, especially as smaller pharmacies are struggling to get enough stock to provide the free tests promised to concession card holders.
Speaking to Nine newspapers, Pharmacy Guild president Trent Twomey said the TGA should have restricted where tests could be sold.