8 December 2021
Refugee doctors' journey begins when they arrive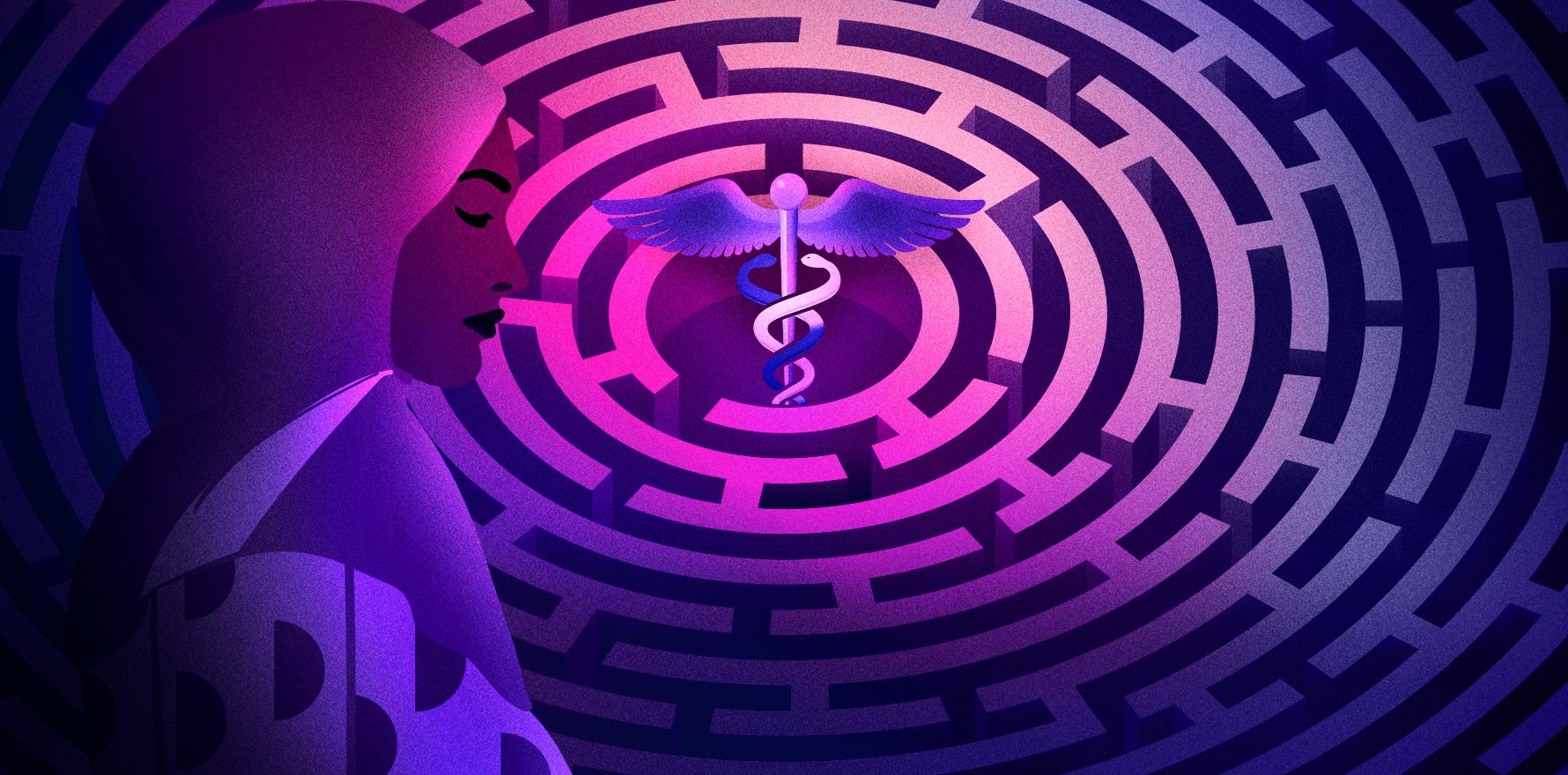 Dr Manal Aqrawe's first 20 years in medicine took place amid a hostile and unrelenting war.
At the best of times, it's hard to build a career in anaesthetics and intensive care. But Dr Aqrawe did it in the face of intermittent equipment and drug shortages and the horror of civil unrest.
By 2013, more than 7000 civilians had died in the conflict between the State of Iraq and the Islamic State. Just one year later, Dr Aqrawe's home of Mosul fell to ISIS.
She decided to flee for her life, leaving behind everything she knew. But in assuming a new persona, Manal the refugee, she didn't realise she was also stripping away an identity she'd proudly worn for years: Manal the doctor.
Two years later, Dr Aqrawe found herself settling into her new life in Australia and caring for her ageing parents.
She still hadn't lost hope of being a doctor again, but her days were suddenly filled with more mundane tasks. Her mother also been recently diagnosed with breast cancer and Dr Aqrawe was helping her navigate treatment in an alien health system.
It wasn't long before she realised that in Australia, she wasn't seen as a doctor, but a refugee. And despite the stigma, she still had a deep yearning to be a part of the medical fraternity again. She wanted to be able to help patients, like her own family, from inside the system.
The red tape separating doctors in Australia with refugee backgrounds from their domestically trained peers is sticky and unyielding.
"At the beginning, I didn't realise it would be so hard to become a doctor again in Australia," she says.
At first, she tried to navigate the system of medical registration on her own, meeting with various people who all told her the same thing: the path back to anaesthesiology would be long, tedious and likely impossible.
"For me, with my age, I realised it would be too hard to start again as an anaesthetist," Dr Aqrawe says.
At 55 years old, Dr Aqrawe realised that to practise medicine in Australia, she would have to start her medical career right from scratch, with status equivalent to a medical student fresh out of an Australian university.
Except the former anaesthetist wasn't even able to apply for an internship: as an IMG she couldn't prove to the national regulator that she was competent enough for any training pathway.
It was devastating to realise she would never be able to return to her former passion while living here.
It's the kind of blow to morale that leads to so many skilled individuals from a refugee background to become Uber drivers, says Dr Aqrawe.
The belittling of anyone's previous career or training would be a point of tension for most Australian doctors, yet few are aware that this is common for overseas trained physicians who arrive in the country as refugees.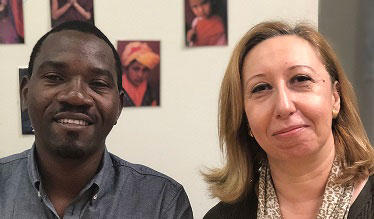 The 'refugee pathway' is a thorny maze
Without a doubt, the biggest hurdle facing doctors from refugee backgrounds in Australia is in trying to achieve general registration with AHPRA and the national boards.
According to Refugee Talent, a recruitment agency, there are about 50 international medical graduate refugees in Australia who are actively trying to get back into medicine.
But sadly, there are so few opportunities to foster their talents in the Australian healthcare system, that many will never practice medicine again.

Though their numbers are small, doctors who arrive on our shores as refugees offer something unique to the medical community – one that separates them from other international medical graduates who come to Australia on skilled migrant visas.
For one, they have permanent residency. But they are also more likely to be attuned to the needs of refugee populations, have compassion for patients of different cultural backgrounds and bring a wealth of international experience.
However, standing in these doctors' way is a labyrinth of fees, tests and systemic prejudice.
It was a wicked problem that the staff at Mater Health in Queensland faced when they first met a passionate Dr Aqrawe and another eager refugee doctor, Dr Jean Butoyi.
Their situation was difficult, but one the hospital felt would suit the skills needed in their team, and complement the work they were already doing with the Refugee Health Network in Queensland.
"Hearing about the challenges being faced by these doctors, IMGs who arrived in Australia as refugees, made us think about how we could help them find a pathway back into medicine," says Donata Sackey, director of Mater refugee health.
But doctors who are or were once refugees have to meet stringent requirements to practise medicine in Australia.
Meeting some of these bureaucratic measures is made even more challenging by the indirect journey some refugee doctors have taken to arrive in Australia, says Dr Rachel Claydon, a GP working in the Mater refugee complex care clinic.
"When you arrive in Australia, you're trying to settle in, you might be supporting other members of your family and you're trying to process trauma," says Dr Claydon.
"These individuals are also trying to find a career pathway, which they are left to find all by themselves because there's nobody there saying, 'This is your pathway back into medicine'."
For doctors to gain provisional registration with AHPRA, a basic requirement for any job, they need to pass an English language test and two rigorous exams administered by the Australian Medical Council (AMC).
These AMC exams expensive, especially for someone who might not be working, costing about $3000 per attempt.
They are also notoriously difficult to pass, Dr Claydon says.
The multiple-choice component has a pass rate under 50%, while only 5% of examinees pass the clinical test.
On top of the academic rigour required to reclaim a career in medicine, doctors who were unable to practise medicine during their refugee journey to Australia may also be punished for having a gap in employment.
"Some may have even been imprisoned and persecuted in their home countries," says Dr Claydon.
"These experiences end up affecting their recency of practice in medicine and then ultimately their capacity to get a good-standing certificate."
One requirement is that doctors have a certificate of good standing, which is a document issued by their former medical registering authority home that records any disciplinary actions against them.
But because these certificates expire six months from the date of issue, it's highly unlikely such doctors would have one, Dr Claydon says.
Instead, after jumping over the AMC exam hurdles, these doctors must prove they have Australian work experience, and recent practice in a healthcare environment.
Dr Aqrawe decided she needed experience in an Australian healthcare setting, such as an observership or time in a hospital.
"It was getting so hard and, sometimes, I felt like it was impossible," she says.
Fortunately, the Mater offered her a three-month observership in emergency, anaesthetics, infectious disease and cardiology.
This was enormously helpful in bringing Dr Aqrawe up to speed on the quirks of the Australian healthcare system.
"It made me realise that observerships could be essential for people from a refugee background so they can learn about this system," she says. "From there, you can decide whether to continue with the exams to become a health practitioner, or whether it's too hard to continue, so you can decide to choose another pathway."
And while she knew being an anaesthetist remained out of reach, Dr Aqrawe says the Mater had gifted her back something else – the chance to work in medicine again.
Reclaiming the identity of doctor
Ms Sackey recalls the first day that Dr Aqrawe entered the operating theatre during her clinical observership.
"She had her scrubs on and she was so excited," she says.
Dr Aqrawe was permitted only to watch her colleagues, listen and ask questions when appropriate. She was not allowed to touch the patient, nor intervene in treatment.
Yet it gave Dr Aqrawe back some of the pride from her former life that she thought had been lost forever.
"When she came out of the OR that day she was in tears, saying she felt alive again, and she was actually a person again," says Ms Sackey.
"It's amazing how closely individuals can identify themselves with the role of being a doctor, and while the context in which they practised medicine might have been different, the humanity of being a doctor is ingrained in their soul.
"When they move countries and are told they can't practice, they really feel like part of their soul had been ripped out – we need to do everything we can to help them put it back in."
But the cards remain stacked against any doctors wanting to work in Australia who didn't study and complete their junior doctor training in this country.
Dr Moraa Nyanchoga, from the Refugee Health Network Queensland, understands the experience of being an IMG in Australia and the difficulties in establishing a medical career in a new healthcare system.
Despite often being lumped together as one group, IMGs come from a diverse range of cultures and languages. But in the eyes of the Department of Health, an IMG is classified as anyone who received their medical degree outside of Australia or New Zealand or completed their degree in Australia or New Zealand as a temporary resident.
Dr Nyanchoga completed her medical training in Kenya and began working in refugee camps, sparking her interest in the unique health and wellbeing needs of displaced individuals.
But as an IMG arriving to Australia, Dr Nyanchoga soon realised she was faced with an inflexible rigid system that was geared toward assisting those who had completed domestic medical training.
It doesn't get easier
IMGs who emigrate to resume their medical career in Australia have reported facing workplace discrimination and bullying. And they are also more likely to be investigated by the Professional Services Review for their Medicare billings – despite no specific training ever being offered to these individuals.
Despite Dr Aqrawe's tumultuous path back to medicine as a refugee IMG, and her ongoing sacrifices, she doesn't once blame the Australian system for her struggle.
Her colleagues at the Mater says it speaks volumes of her determination as a doctor, and her love of medicine.
Dr Aqrawe's story illuminates a lack of understanding, empathy and willingness to include IMGs from a refugee background into the Australian health system.
Yet even this story is a rare happy one. Many don't make it past the MBA's first hoop to registration, which requires three things: a clear photograph of their face, a completed identification form and a certified copy of a valid passport.
Most displaced individuals won't have a passport, Dr Nyanchoga says, nor have any way to get one.
It's hard enough for IMGs arriving on a skilled working visa, Dr Nyanchoga says, so this registration process would seem near impossible for someone arriving as a refugee.
"If we can design a system with those from a refugee background in mind, the same system would equally be of great benefit for any IMG arriving in Australia," she says.
"These doctors don't want a shortcut, but they need a system that understands that their experience is not going to fit into one of the available boxes."
And the benefits of ensuring inclusive pathways for IMGs from a refugee background could serve to enrich the quality of care being offered to Australian multicultural communities.
"The outcome will be that if we support these doctors, and they get through, they will have the knowledge and insight to help people," says Dr Claydon.
As a GP working in refugee health, Dr Claydon says there was a richness in being able to provide culturally appropriate care to patients.
"We've got a lot of refugees, and a lot of people from different backgrounds that come into contact with the health system, and wouldn't it be nice if we actually have doctors who understand language, culture, trauma and are able to provide all encompassing healthcare?"
Despite successfully completing her observership and her first year as a junior doctor, Dr Aqrawe's fight for her AMC certificate continues.
She is now working as a senior house officer in Queensland, the equivalent status of someone who is in their third year of hospital training after completing medical school.
Her plans to achieve general registration through either the AMC exam pathway or through work-based assessment continue – but hinge on hospitals giving her a chance, by offering employment.
"My advice for anyone who wants to choose this pathway, even if they have previous experience as a doctor, is try to think hard about it before you start.
"It's not impossible. It's hard, but it's not impossible."