16 June 2022
Rectal cancer therapy eliminates 100% of tumours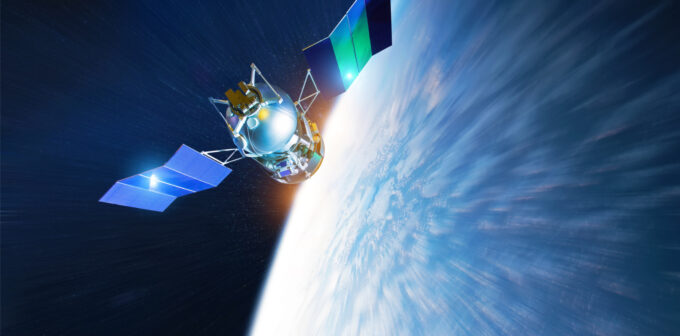 Tumours have been wiped out in a trial using the monoclonal antibody dostarlimab instead of standard chemotherapy, radiation or surgery.
---
Rectal cancer tumours have been wiped out altogether in a small trial of the monoclonal antibody dostarlimab instead of standard chemotherapy, radiation and surgery.
Among the group of 14 patients with mismatch repair-deficient locally advanced rectal cancer, all remained disease free on follow-up.
"We're beyond thrilled," lead author Professor Andrea Cercek told oncologists at the late-breaking abstract session of the American Society of Clinical Oncologists conference in Chicago this month.
"100% of them have had a complete clinical response to dostarlimab alone. We have not had to radiate anyone and no-one has gone to surgery," Professor Cercek said.
About 5-10% of rectal cancers, or 40-75,000 people globally every year, are mismatch repair deficient.
Locally advanced rectal cancer is treated with a combination of chemotherapy, radiation and surgery.
Radiation and surgery can seriously affect quality of life, causing bowel, bladder and sexual dysfunction, infertility or a permanent stoma in up to 30% of patients.
Furthermore, mismatch repair deficient cancers don't respond well to chemotherapy. In fact, disease continues to progress even after chemotherapy in up to 30% of all rectal cancer patients.
Checkpoint blockade therapy is effective in mismatch repair deficient tumors and has around a 10% complete response rate in colorectal cancer in the metastatic setting.
Researchers enrolled 18 patients in the study to see if they could replace chemotherapy alone, or replace chemotherapy and radiation, or replace chemotherapy and radiation and surgery with dostarlimab, a PD1 monoclonal antibody.
At the time of the presentation, four patients had not yet completed the full treatment and follow-up, and only 12 had finished at the time the associated paper was written.
All participants, aged between 26 and 78 (with a median age of 54), had stage II or III mismatch repair deficient rectal cancer.
Most patients had bulky tumours and 94% were node positive, so would have most likely needed all three modalities of currently standard treatment.
Instead of chemotherapy, they were given 500mg of dostarlimab intravenously every three weeks for six months.
If at the end of these nine cycles they had a clinical complete response (no visible tumour) they could choose to remain under close observation and have no further therapy.
If there was still visible disease, they would be given standard of care chemoradiation. If that was successful, they would also be offered the choice to forego further treatment under close observation. If not, they would get standard of care surgery, total mesorectal excision.
Patients were followed up for half-a-year to two years. In that time, no patient has needed chemotherapy, radiation or surgery, no grade three or four adverse events have been observed, and disease did not recur.
"But longer follow-up is certainly required to establish the durability of this treatment," Professor Cercek noted.
Australian medical oncologist Associate Professor Stephen Clarke, who was not involved in the research, agreed that the participants would need to continue to be watched closely.
"We can already access immunotherapy on the PBS for microsatellite unstable cancers, but usually that's for the advanced ones. This is a step earlier. It's seeing whether you can avoid operating on people with microsatellite unstable rectal cancers," Professor Clarke said.
"The beauty of this will be if you can get away without surgery, particularly without removing someone's rectum and potentially giving them a stoma."
Professor Clarke said the findings suggested immunotherapy might be a good option for microsatellite unstable patients before considering local treatments unless they had issues with bleeding or blockage.-
"I treated a man three or four years ago with microsatellite cancer of his small bowel. He had primary immunotherapy that he had to pay for at that point. He's alive and well without disease some years down the track, and not on any treatment.
"So that's the other issue. How long does it need to be treated for? The aim would be if you can give them a year or two of treatment, and then stop and that's all the treatment they need. And that's pretty exciting.
"And then the big issue is, how do we turn all the microsatellite stable ones into behaving like unstable ones? That's going to be the biggest trick."
GI cancer specialist and Oncology Republic editor Professor John Zalcberg also found the results promising.
"These were patients who had mismatch repair deficiency, so had flawed mechanisms to repair damaged DNA. There were 12 patients treated and all 12 patients had a clinical response. That's really impressive."
Professor Zalcberg said only about 5% of people with rectal cancer had microsatellite unstable tumours, but for those patients it was a really dramatic result.