7 June 2016
The doctor ratings game is coming of age and it's a worry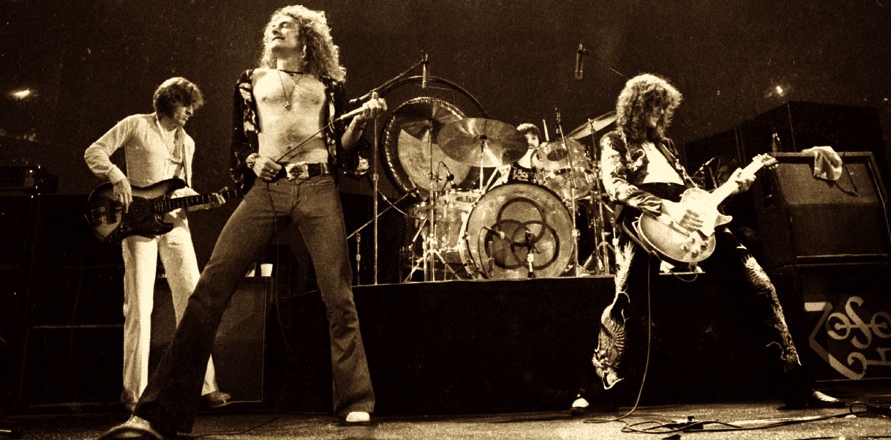 Ratings of GP practices have been around for years but they've largely been ignored by GPs and practice owners as not comprehensive, unreliable and not taken seriously by patients. Times, at least for patients, are changing.
In 2007 there was a case that went through the NSW medical tribunal about two brothers, one a GP called Rick, the other a panel beater called Mark. When Rick's practice got really busy, somehow Mark ended up in the rooms next to Rick seeing patients. One of the interesting quirks of this case was that patients at Rick's practice tended to want to see "Dr Mark" the panel beater more than his medically qualified brother.
Patients rating doctors, or at least surgeries, which is the most common medical rating activity in Australia, is obviously a tricky business.
From the perspective of most doctors and practice owners, the Mark and Rick story illustrates a key concern about online doctor ratings: patient's aren't qualified to do it.
But the critics will point out that most consumers aren't qualified to rate their local gourmet chef , builder or a mechanic either. But they do it regardless, and it can and does have a very serious knock on affect for the businesses being run by those professionals.
How serious a business issue might ratings become for your surgery?
If the numbers of ratings starting to appear on Australia's largest doctor directory, HealthEngine, are anything to go by, increasingly serious.
Today HealthEngine boasts around 1700 GP surgeries using their online booking system, and of the patients using the system six to ten percent complete a patient survey after their consultation. And although the proportion of patients who review their practice following a visit isn't increasing, the number of net patients doing reviews is increasing dramatically as online bookings grow. The rise of mobile is helping facilitate all of this.
In the last year practices implementing online bookings on the HealthEngine platform have increased by 120%, and patients booking online has increased by 90%. Today some individual practices have upwards over 150 patient reviews of their practice on the HealthEngine plaform. That's a lot.
According to HealthEngine CEO, Dr Marcus Tan, most practices using the HealthEngine service, which is primarily a directory and booking engine, find the review feedback very useful.
" Practices simply love receiving dynamic feedback which allows them to address service gaps on the one hand but also be acknowledged for consistently delivering high levels of patient satisfaction on the other," he told TMR.
"We believe patients making more informed choices about their health options ultimately leads to better outcomes and practices thrive when they have happy, engaged patients so it's a win:win."
Key to the HealthEngine ratings are that they are from patients who actually used the practice, as verified through the booking system attached to the practice. Until now, most doctor rating services couldn't verify who was doing the rating and that has led to a certain amount of cynicism around medical reviews.
Patients that use a practice where HealthEngine runs the booking engine are sent a survey within 24 hours of attending the appointment via email  as long as this is authorised by the practice. Patients are not rewarded or incentivised to complete the survey.
The dynamic feedback helping improve customer facing services is no doubt of value to a practice, as Dr Tan points out. And who doesn't like to hear they're doing a great job. But increasingly it's the online social profile relative to potentially competing practices in the same region that is the key issue playing on the mind of the worried and vigilant practice owner.
Until now, most practice managers and owners of corporates could ignore a competing practice with reviews or more reviews and the odd poor social media review online because doctor and practice reviews overall have been so low in number and mostly unverified. But that world changing fast.
Now there is a monumental shift taking place in consumer sentiment towards using online to find products and services and to make assessments of products and services before they 'try or buy'. With the emergence of verifiable reviews through services such as HealthEngine and the growth in online bookings overall from the practice side, there is now enough volume starting to develop in the system for practice managers and owners to take note.
Most of this ratings volume is either on Google or HealthEngine. Google has a rating service for business and is a search engine at the same time. When you search on Google it shows you it's business data first and then the more useful data such as Health Engine, which strictly is a bad way to display search results. In general, Google doesn't love other directories competing with them for business data. This despite their mission: "do no evil". In the case of HealthEngine, they can't ignore them because their data is far superior, but they do still put them below their own review results.
Some owners and doctors don't buy the argument that a good social media profile can be important to their businesses.. TMR spoke to several busy practices for this article that argued that given their practice is already booked up most days and many of their doctors have closed books there wasn't a lot of upside in engaging in reviews. In their thinking they were sufficiently well known within their communities. They either don't want more business or don't want to attract the type of business that more visibility online tends to bring.
Some say this is a position that practices might not be able to maintain much longer.
After all, in this day and age, who really doesn't want new business? Even the busiest inner city practices have the odd gap, and lots of no shows. Increasing throughput,  even a little,  will lead to some form of margin improvement if your systems are set up correctly to handle more –  quite likely a significant improvement because additional volume on already efficient businesses generally comes at much higher profit margin because all your base costs are largely met.
And who wants to hand a local start-up, or previously low grade competitor any advantage over your business? It might start with better marketing only but add better service and an established practice might find they suddenly have less volume. This is how digital marketing disruption tended to roll out in a other professional markets which embraced online marketing earlier than healthcare.
Although the US primary care revenue model is weighted more towards outcomes than fee-for-service and therefore tends to favour the concept of 'quality' ratings, it should be a cause of some concern for practice owners  that already 84% of patients use online reviews in that country to evaluate their doctors and 77% use them as their first step in finding a new doctor.
The same annual US survey, conducted  by US based research and consulting group Software Advice , found that most patients are interested equally in doctor and practice reviews. Quality of care is the most valuable information in a review for a patient when thinking of the doctor, and staff friendliness most important on the admin side.
Most review sites in Australia are large, generalist and because of volume are very difficult to deal with if you are getting poor  or no reviews. They include, in order of online visibility and volume, Google, Facebook, Yellow Pages, True Local (owned by Yellow Pages), Productreview.com.au. and WOMO (Word of Mouth). Luckily specialist  doctor directories make it regularly onto a Google search on page one when the search is specifically around doctors. This is just as well because most of the generalist review sites can be quite random and inaccurate.
But unlike the US, there are few specialist medical directory and appointment software providers that also offer practice reviews. HealthEngine is a rare exception. It's an important exception because if you are both the provider of the practice booking engine and do reviews, you can connect the two things and verify your review.
It's a difficult balancing act for a business like HealthEngine to do both because their revenue model is based on practice subscriptions to their online booking system. On the one hand they have to deliver patients to the practices via their public facing directory and providing reviews is an excellent way to do that, but on the other, if they deliver too much bad news on a practice to the public (in the form of poor reviews), their clients aren't  going to stick with them too long.
HealthEngine handles this problem by not listing the reviews of its clients if their rating falls below 80% –  and a strict moderation regime.
Dr Tan believes the system works.
"HealthEngine's patient satisfaction level and reviews platform is designed to be positive and aspirational. We want to reward practices that demonstrate quality of service in healthcare," he said.
According to  Dr Tan, only 8% of practices do not make the 80% level. He says that displaying results below 80% doesn't do anyone any good and practices that rate below 80% get sent the information so they can act on it to get back over the mark and have their reviews displayed.
If you're a little suspicious at the low percentage of poor ratings in the HealthEngine service, this figure correlates well with the Software Advice survey results which suggest that patients are very reluctant to write bad reviews on doctors and practices. They found that only 6% of patients left 'very negative' or 'somewhat negative' feedback on review sites.
Of course fear of being reviewed at all can turn anyone off taking the step into the sometimes murky world of social media
' The worst GP I have ever seen….missed the diagnosis and was deliberately rough with her [my daughter]. '
The GP who received this review was very distressed according Family Physician, which wrote about how to manage bad reviews in their December 2014 issue. And he had no idea how to have this online comment deleted.
In some review sites, such as Google, it's almost impossible to have comments removed. If you think Telstra and NRMA aren't good at answering the phone, try to  find  a phone number, email or address  of the contact of anyone in Google who might talk to about a poor review. All the large digital distribution platforms are serviced by ghosts when it comes to accountability and customer service. They simply couldn't handle all the complaints. When Google changes the ranking algorithms on its search engine, which is does over 500 times per year, and a business once at the top is not visible anymore, lives are destroyed as businesses are cut off access to their markets. At the same time, some other business boosted to the top of search results will have struck gold. That unfortunately is a big part of the wonderful new world of online marketing and probably why some doctors are reluctant to engage.
An alternative tactic recommended by online marketing specialists is to get in front of incidents like the one quoted in Family Physician by pro-actively managing your online profile. This of course has its dangers as well. Once you get started its a complex world to stay on top of as you need to remain vigilant. And  some groups offer services for artificially posting positive reviews on products and services so you may end up in arms race with less scrupulous competitors.
All of this makes verifiable reviews important, but the web is the wild west. Patients do not know which review sites use verifiable reviews, so a review on Google, The Yellow Pages or WOMO, which don't verify their comments, will appear the same to them as a HealthEngine review .
A few simple short online searches reveal how critical all these review sites can be in influencing the decision making process of patients. Firstly, remember that around 90% of Australians start an online search on Google.
Pretend you are a mum who has just moved to Midland in WA. Midland,for some reason is rife with medical practice reviews. See a summary table below of what results you would be faced with as the top 5 that Google returns to you. Who would you choose as a starting point out of the table below listing review score results? I  would choose St Andrews first because I love golf and that is a beautiful and peaceful golf course. And I don't like super clinics and it is at least a close number two to the super clinic which ranks highest in review score.
Most people aren't going to ring Swan Medical Centre off the bat, but that's the odd world of online marketing and in particular search marketing. It may make no sense at all when proper analysis is done, but in this world some information, or the most information,  is usually better than no information or a little. How much information you have and how visible you are in this world is down to who ever is marketing your practice online.
For some reason, some very densely populated and well serviced areas of Australia retain a very low level of practice reviews. If you now make yourself a single dad who has just moved to Manly on Sydney's Northern Beaches (from Midlands WA perhaps) and you need to find a new local doctor for your 6 kids you are faced with poor choices online, although in the real offline world that is not the case at all.  A 'doctors in Manly' search on Google returns only two of 10 practices with any ratings at all in the initial google set – Manly Medical Centre at the top, with 4.2 stars and Raglan St Medical Centre down the list on 3.4 stars. There is nothing else distinguishing on the page for any other medical practices in the area. What do you do dad?
Probably take those two practices and do further searches to get more reviews on each from Health Engine, True Local and a few other review sites, and look at the practice websites themselves. If you did, you'd likely start with these two practices at least. Again the information you are acting on is likely quite poor as indicated by the fact that there are no reviews for those two practices that use verified patients.
There is evidence emerging out of the US that a very strong positive online presence can persuade patients to even go out-of-area . Depending on how good those reviews are , up to 47% of patients might take the decision to travel a little further to see the practice with the great reviews. Such information  has some interesting business implications for younger doctors wanting to get a foothold in a good area but not wanting to pay rents to be centrally located in that area. That might be the beginnings of your next local area practice competitor.
For many years ,doctors, practice owners and practice managers could happily ignore the online ratings wars that were emerging in markets like travel,food and accommodation, stoked largely by global phenomena such as Trip Advisor, Zagat and Bookings.com . The unique complexities of the doctor-patient relationship, that patients don't pay for a lot of their GP services and therefore the pain of a poor experience is lessened , and the reluctance of the medical profession to engage on their side in this world, has likely held back this flood of social and technological change in healthcare.
But consumer behavioural change combined with the rise of mobile, other tech changes and doctor behavioural change in the healthcare market are forming into a storm. And "if it keeps on raining, the levee's going to break", as Robert Plant likes to sing occasionally.
It's another worry  which the modern GP really could probably do without right now, but like it or not the complex and ever changing world of online and social media marketing is upon them.