20 January 2021
RACGP's new censor shares lessons from the Top End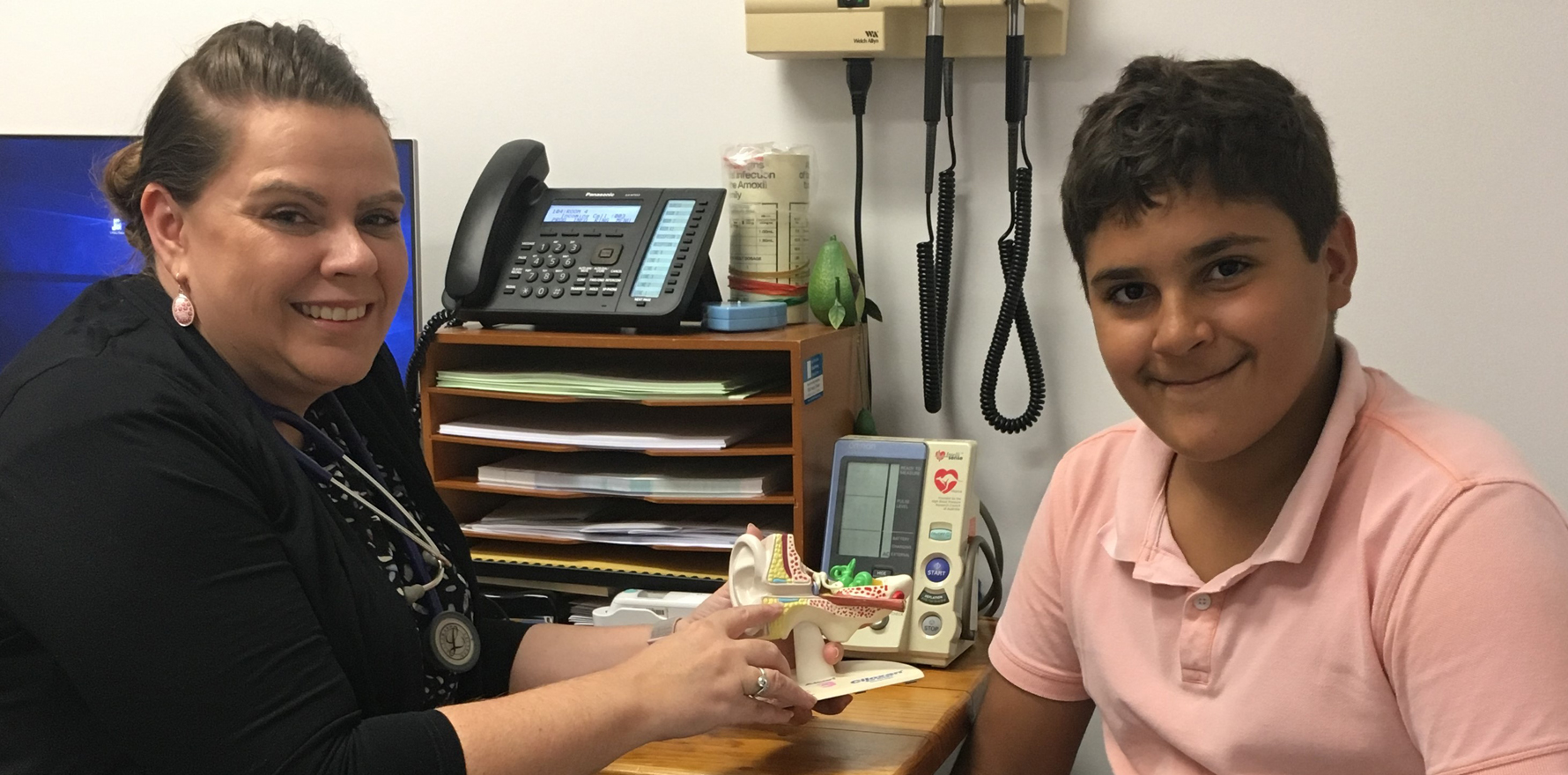 Dr Olivia O'Donoghue will be advocating for Indigenous doctors while maintaining standards for college fellowship.
---
Dr Olivia O'Donoghue, the first Aboriginal censor for the RACGP, says it's a privilege to represent the values and needs of Aboriginal and Torres Strait Islander doctors.
In her new role Dr O'Donoghue, a Darwin GP, will be focused on maintaining the standards of the RACGP's fellowship program and advocating for Aboriginal and Torres Strait Islander doctors on their road to fellowship.
"I feel like I've worked really hard to develop the skills and the knowledge to be able to consider this role and I'm still learning so much more," she told TMR.
"Now I'm working with peers – people that I have looked up to as mentors and supporters and that's really exciting."
Born in rural South Australia, a descendant of the Yankunytjatjara and Narungga Nations people, Dr O'Donoghue had her sights set on university from a young age.
"I always knew that I wanted to go to university and I don't really know where that seed came from because not many people in my family had been to university, let alone finished tertiary education," she said.
But by her teenage years, Dr O'Donoghue's mounting interest in the subjects of science, maths and biology made studying medicine at university a natural choice.
"I don't want to be cliché and say 'I really wanted to help people', but we lived with a few chronic health conditions and mental health conditions in our family and sometimes you feel quite powerless to do anything about that," she said.
"I think part of my underlying motivation was to learn more so that I could help my family, or understand what was going on in my family and be able to help them, and help others along the way."
It was while studying her undergraduate medicine degree at Adelaide University that Dr O'Donoghue found herself drawn to rural health and primary care.
"I was really interested in primary care, particularly in smaller locations, and I also became more and more passionate about Aboriginal and Torres Strait Islander communities as well," she said.
Dr O'Donoghue found herself chasing every opportunity to learn medicine outside an urban setting.
From an ophthalmology placement in Coober Pedy, to obstetrics and gynaecology in Whyalla, and surgery and paediatrics in Port Augusta, Dr O'Donoghue was certainly getting her fair share of rural exposure as a medical student.
But it wasn't until her final year of medicine, and a placement in the Top End, that ultimately set her on the track to general practice.
"It was my first ever trip to Darwin and Northeast Arnhem Land and I got to spend six weeks in a small rural community called Gapuwiyak, and then the Galiwin'ku community on Elcho Island," she said.
"That experience really cemented my decision to move back to the Northern Territory and work towards being skilled enough to do placement in Aboriginal communities in the Northern Territory.
"I found, even as an Aboriginal woman who grew up in Alice Springs, that the cultural experience I had in Northeast Arnhem land was like nothing I'd ever experienced before.
"I learned so much about the richness of untouched Aboriginal culture, myself as an Aboriginal woman, and my family as well."
The experience also exposed Dr O'Donoghue to rare medical situations, many which she had only ever read about.
"I saw a lot of tropical skin disease such as scabies and fungal skin infections and also ear disease in proportions that I'd never witnessed before," she said.
One day she even had to retrieve a patient from a remote outstation who was suffering from the uncommon Irukandji syndrome, or box jellyfish sting syndrome.
Other days were less extreme, but still required Dr O'Donoghue to fly by light plane to perform clinics under mango trees in "seemingly the middle of nowhere".
She embarked on her RACGP general practice fellowship training right there in Arnhem Land.
"Not only did my early experiences inform the kind of medicine I wanted to wanted to do, but it also meant that Arnhem Land became a very special place to me that made me want to continue to live and work there," she said.
She said it was a combination of working in Arnhem Land, being an Aboriginal woman and the experience of connecting with other Aboriginal doctors across Australia that developed her passion for wanting to help Aboriginal and Torres Strait Islander doctors get on to specialty training programs – and complete them.
Now the censor for the RACGP National Faculty of Aboriginal and Torres Strait Islander Health, Dr O'Donoghue said she would work to improve workforce equity and access to speciality training programs.
But ensuring a future where universities graduate more Aboriginal and Torres Strait Islander doctors, and where general practice is an attractive training pathway for them, remains a challenge.
"Many universities around the country are good at getting students into medicine but we're not seeing the results at the other at the other end, as in graduation, and getting their fellowship," Dr O'Donoghue said.
"We really need to work out how can we holistically and realistically support Aboriginal and Torres Strait Islander people and their families, because families are really important to someone's success at university."
Dr O'Donoghue said it was also important for educational institutions and medical colleges to recognise the pressures they might be putting on individuals.
"Once you get into university, and you start standing out from your peers and your community, everybody wants a piece of you, and everybody wants you to come and speak to them or be a poster child for whatever pathway you might be on," she said.
And while for some people featuring on a bus advertisement for a particular study pathway could be seen as a privilege, it also might increase the pressure on that individual to succeed.

"Sometimes all you want is to be is just a student, or just a trainee," Dr O'Donoghue said.
Dr O'Donoghue said since her own days as a junior doctor, she's gotten much better at prioritising what she needs, and has learnt to say no to requests that might be asking too much of her.
"That's why it's really important for establishments and institutions to look after the younger doctors coming through, because they don't have that experience and could burn out really quickly, or become overwhelmed really quickly," she said.
But as well as offering some of that protection to Aboriginal and Torres Strait Islander doctors in her new role as censor, Dr O'Donoghue also hopes to share a genuine love of general practice with the next generation of doctors.
"What I love about general practice is that ability to connect with individuals, their families, community, and culture," she said.
And Dr O'Donoghue said she gets out of bed every morning knowing there are boundless opportunities waiting for her in general practice.
"I don't feel that my career as a general practitioner is on a one-way track. I feel like there's so much that I can experience and do – and I think that's exciting."