25 January 2022
RACGP hopeful among GPs honoured on Australia Day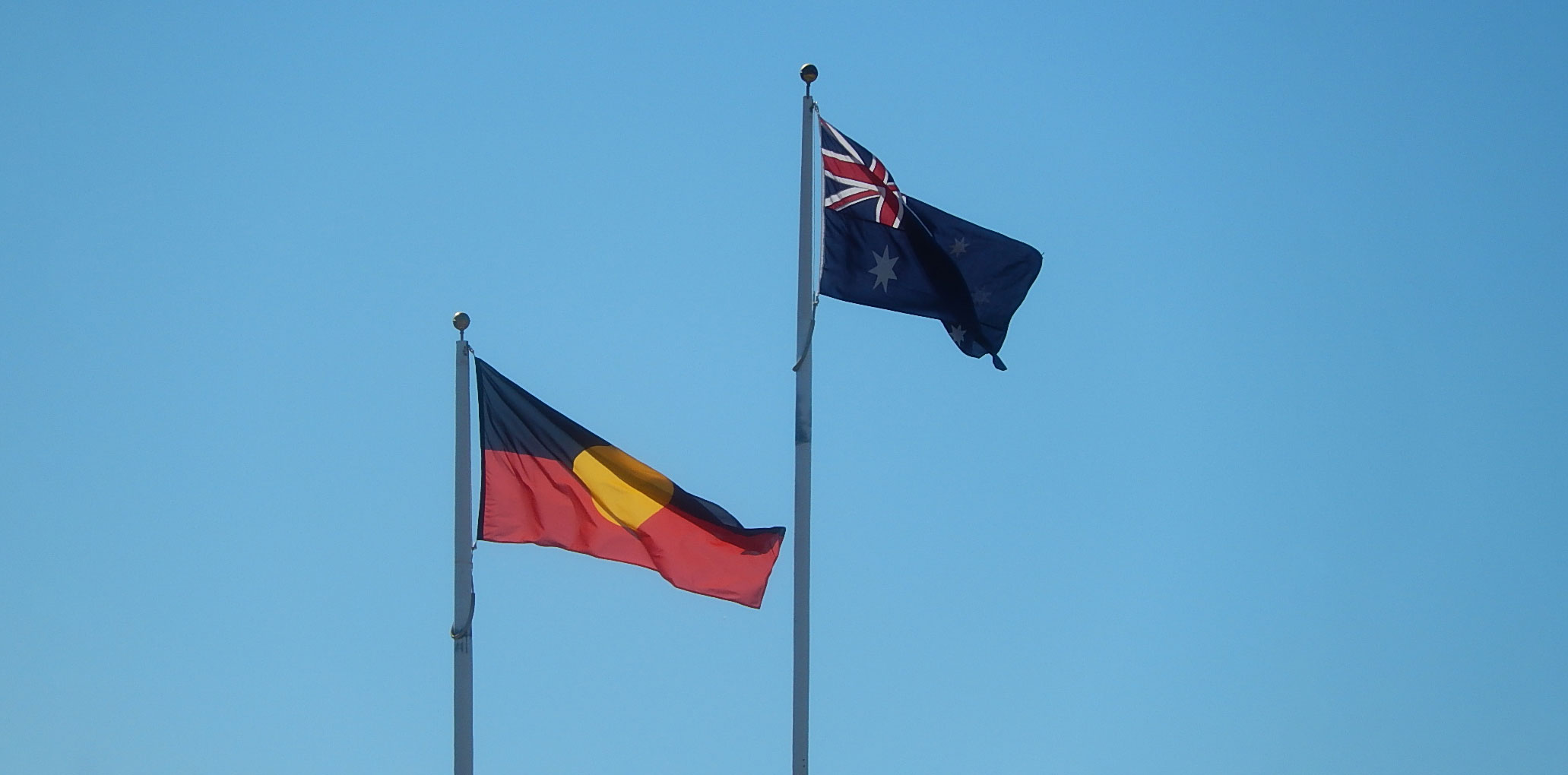 Hip hip … a bumper crop of 16 GPs are on today's Order of Australia awards list.
---
Sixteen GPs – including one promising candidate for RACGP president – are being recognised for their contribution to local communities, sports, and medicine in today's Australia Day 2022 Honours List.
Across three categories, one GP was appointed Officer of the Order (AO), three were appointed Member of the Order (AM) and 12 were awarded Medal of the Order (OAM).
Dr Bradley Murphy, a GP working in the regional Queensland town of Bundaberg, has not only been awarded an OAM today, but also announced his candidacy for RACGP President.
If elected, the Kamilaroi man will become the first Aboriginal president of any Australian medical college.
"Being Australia Day today, I know from an Aboriginal point of view – and I consulted fairly widely with Aboriginal elders this – that it's a day for reflection," he told The Medical Republic.
"We're not responsible for what happened, but we are responsible at what we do and how we move forward, so this is an opportunity to reflect and then to celebrate leadership moving forward."
Dr Murphy is the first to admit that his path to becoming a GP "was not the easy route"; after leaving school at 15, he served as a medic in the Navy and eventually moved into paramedics.
"Paramedics was a pretty amazing career, but then I got glandular fever and Ross River fever pretty much all together," he said.
"I couldn't work, so for my rehab I became a med student."
While he originally considered pursuing ophthalmology, Dr Murphy ultimately decided on general practice after watching the way his mentor, Dr Bill Glasson, interacted with his patients.
"I realised that I'd fallen in love with the art of medicine, not so much ophthalmology – although that would have been great," he said.
"But it was the passion and the way that he practised medicine that really took my fancy."
Dr Murphy takes special interest in veterans' health, and hosts a yearly ANZAC Day memorial service which attracts hundreds of locals.
Dr Cuong Trong Bui, a Brisbane GP who has previously been awarded an OAM, was appointed AM in this year's ceremony.
Dr Bui is recognised for his work with Queensland's Vietnamese diaspora community, as well as in the refugee health space.
A refugee himself, Dr Bui fled Vietnam at the end of the war in 1975.
"People said, 'you've got to be a refugee yourself to understand all feelings of a refugee,'" he told TMR.
"[Our] services to help refugees consist of a lot of things, from a smile [to] nice words [and] caring attitudes."
Dr Bui was a founding member of the Queensland Multicultural Council, which he says promotes understanding, sharing between cultures and living in harmony.
He has also been named a Queensland Disaster Hero, after working with the Vietnamese community across Australia to raise $850,000 for victims of the 2010 Queensland floods.
Professor Sandra Eades, Dean and Head of the Curtin Medical School was appointed AO in recognition of her work in Indigenous health and medical research.
Prior to beginning a career in health research, Professor Eades worked as a GP.
A Noongar woman, in 2003 Professor Eades became the first Aboriginal medical doctor to be awarded a PhD.
Dr Margaret Kay, a Queensland GP and Inaugural Chair of the Refugee Health Network of Australia, was appointed AM for her contribution to migrant health.
"Many of the people who are refugees in our community are actually permanent residents when they arrive, because that's part of the refugee settlement, and yet they won't necessarily be able to access community health care," she told TMR.
Most of the basics of her work in refugee health, Dr Kay said, come down to bridging cultural gaps.
"We were seeing patients who hadn't been fully vaccinated with the most basic of vaccines, and weren't even being encouraged to have those vaccinations because their doctors didn't realise they didn't have those vaccines," she said.
"So part of our work is educating the providers to ensure that they realise that they need to ask people from refugee backgrounds if they've been vaccinated, even though they wouldn't normally ask a 36-year-old that question."
Dr Kay also works in the clinician mental health space, sitting on several management committees and expert reference groups for a range of organisations.
Former Adelaide GP Professor Gregory Crawford was appointed AM for his ongoing work in the field of palliative care medicine.
Professor Crawford fellowed with the RACGP in 1989, completing further study in palliative care 10 years later.
Dr Deborah Simmons, a rural generalist in Queensland, was awarded an OAM for her work in a variety of medical roles.
Originally trained as an anaesthetist, Dr Simmons left her government tenured position to take up rural work and retrain in general practice.
"Watching the rural generalists work, I was actually just in awe of the breadth of knowledge that they had – it didn't matter what walked in the door, they just had to be able to deal with it," she said.
"I thought, 'gee, that would be the best job in medicine.'"
She went through ACRRM's self-funded independent pathway over two years and has worked around the Whitsundays ever since.
"It's the most rewarding job you could ever do," Dr Simmons said.
Brisbane GP Dr Bruce Spork was awarded an OAM for his service to the community, through a range of different organisations.
He was heavily involved in the Hamilton Rotary Club, serving as president in between 1974 and 1975.
"That was a year of the Darwin cyclone, and I was asked to go to Darwin on the morning after this cyclone to help with the medical evacuation and deal with any issues on the ground afterward," he told TMR.
"I was there for 10 days, and it was the only holiday I managed to get for a long time [before and afterward].
"My wife wasn't very happy about that."
The now retired doctor sat the second-ever RACGP fellowship exam and went on to practise at the same clinic for 55 years.
"I've been very fortunate to have been at a good practice to work at, loyal patients and a very forgiving wife," Dr Spork said.
Dr Anthony Michaelson, a GP in Melbourne, was awarded an OAM for his work in drug and alcohol use prevention programs.
Dr Michaelson founded a methadone program in his North Eltham clinic in 1985, which he still coordinates to this day.
He was a founding board member of the RACGP Alcohol and Other Drugs Committee and worked as a Crisis Response Doctor with Victoria Police in the 1980s and 1990s.
Dr Simon Hooton, a Queensland GP, received an OAM for community service and service to swimming.
He was heavily involved with Swimming Queensland, where he is not only a life member, but also in the Hall of Fame.
Dr Hooton worked as a technical official at various swimming events, including the Commonwealth Games, the Australian Championships and the Junior Pan Pacific Games.
Dr Kerry Hancock, a GP practising in Adelaide, was awarded an OAM for her service to medicine.
Currently Chair of the RACGP's Respiratory Medicine Specific Interests network, Dr Hancock has also been heavily involved with Asthma Australia, the National Asthma Council of Australia and the Lung Foundation Australia.
Dr Matthew Gray, a GP in the NSW town of Cobbitty, was awarded an OAM for service to community health.
Dr Gray is currently Chairman of the South Western Sydney PHN, Deputy Chair of the South Western Sydney LHD and was previously Chairman of Sydney South West GP Link.
At various points since the early 2000s, he has worked as a GP registrar supervisor, a GP Convenor at Western Sydney University and a conjoint lecturer at the University of NSW.
Penrith GP Dr Harald Pope, who has also served on the board of Sydney South West GP Link and the council of the South Western Sydney PHN, was awarded an OAM.
In previous years, Dr Pope has worked as a War Veterans' Medico-Legal Advocate and civilian doctor for the Royal Australian Air Force.
Dr Arnold Shmerling, a GP from Melbourne, received an OAM for service to the Australian Jewish community.
In 1994 Dr Shmerling co-founded charity Stand Up: Jewish Commitment to a Better World in response to the Rwandan genocide.
The non-profit is still active, engaging with Melbourne's Sudanese refugee community.
Dr Shmerling also co-founded FareShare, an offshoot of Stand Up which focusses on providing meals to the city's homeless population.
Dr Furio Virant, a GP in Sydney, was awarded an OAM for service to medicine.
Dr Virant, who served as a Lieutenant in the Navy throughout the 1970s, has held positions in numerous professional bodies over his career.
At various points, he has been an AMA NSW Councillor, a general practice auditor, Vice President of the Medical Benevolent Association NSW and Chair of the Department of Health State Advisory Panel for Divisions of General Practice.
Dr Gino Pecoraro, a Brisbane obstetrician and gynaecologist was awarded an OAM for his work in medicine.
Dr Pecoraro is a former AMA Queensland President, current President of the National Association of Specialist Obstetricians and Gynaecologists and was an inaugural registrar with the Flying O&G Service Western Queensland.
Over the years, he has also had several weekly columns and radio segments focussing on health.
Dr Denis Gordon, a GP from Belmont in NSW, was awarded an OAM for community service.
Dr Gordon was Honorary Medical Officer of the local Surf Life Saving Club from 1965 through to his retirement in 2018.
He was also Chief Medical Officer for the club at 14 state and two national titles.
Dr Walter Roper, a retired GP from NSW, received an OAM for service to the community.
Despite no longer practising medicine, Dr Roper is still involved in medical research.
Anyone can nominate any Australian for an award in the Order of Australia; if you know someone worthy, nominate them now at www.gg.gov.au
Main image by Michael Coghlan at flickr.com