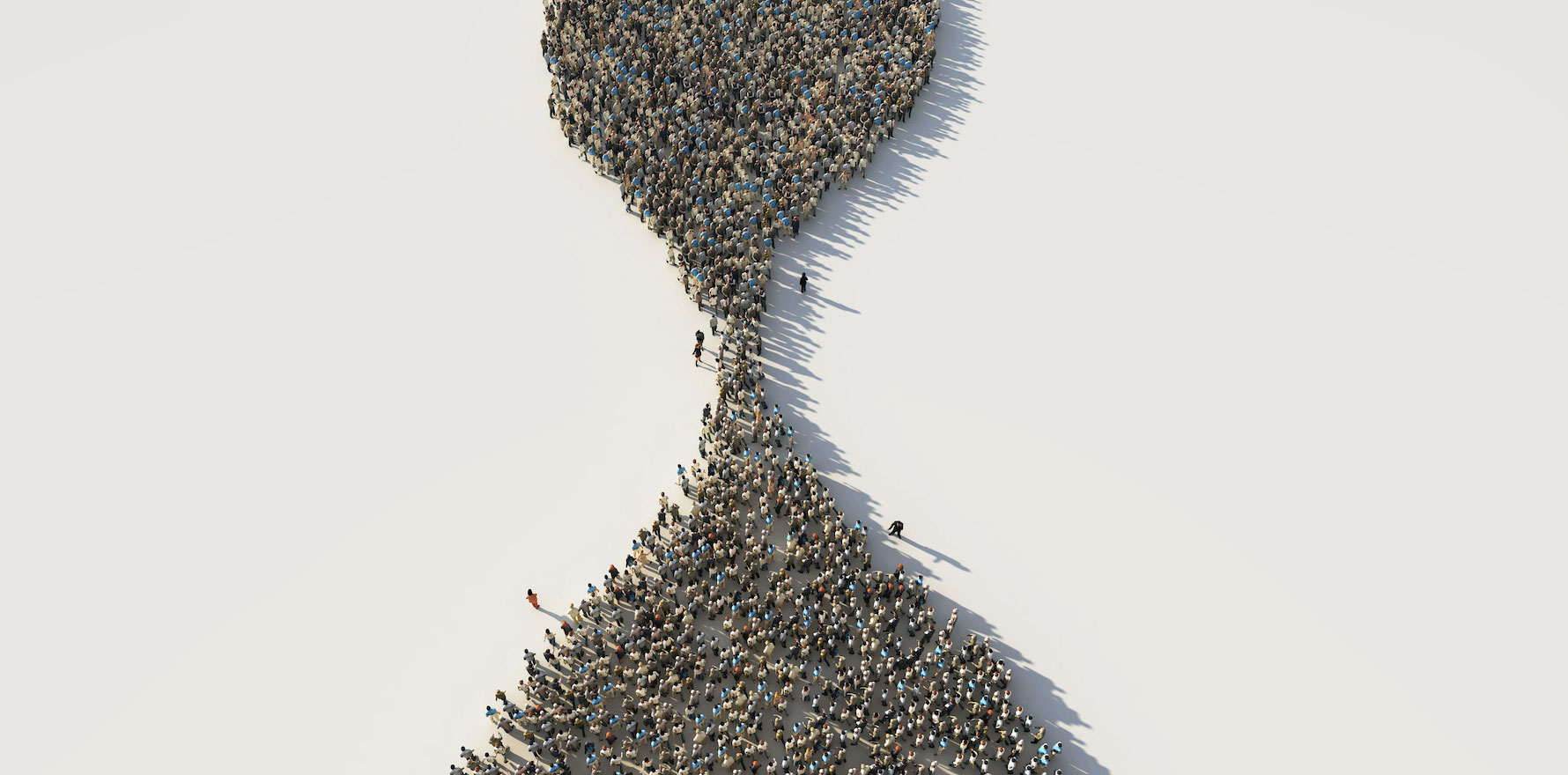 The 'hidden waitlist' phenomenon is murky but serious, and makes a mockery of the official figures.
---
Increased ramping, falling bed availability and growing elective surgery waitlists might be the headline-making items in the AMA's Public Hospital Report Card for 2022, but there's one huge area that isn't covered in the data – so-called "hidden waitlists".
This phrase describes the period between a GP making the referral to a public hospital specialist outpatient clinic and the patient being added to the elective surgery list, which is when their time on a waitlist officially begins.
"There's no point talking about surgical waiting lists of a year if it takes two years to get an appointment," AMA President Dr Omar Khorshid told The Medical Republic.
Some state and territory health departments do report their own figures, but there is no consistent national reporting methodology for measuring the number of people waiting to see specialist outpatients.
A recent Grattan Institute report, Not So Universal, compares the different reporting methods of the states and territories which choose to publish outpatient wait times.
The only states using the same methods to calculate the waitlists are Victoria and Queensland, and even then, there are still differences in the metrics reported and how the states categorise cases. South Australia, Western Australia and Tasmania also report, but don't break down numbers by specialty type, publish infrequently or combine statistics for category one and two patients.
Still, there is enough to know the hidden waitlist problem is bad.
In Tasmania last year, there were more than 57,000 patients waiting to see a specialist in the public system, with some waiting more than 800 days despite having an urgent referral.
Paediatric waitlists, Dr Khorshid said, were of specific concern, given that if a child is waiting several years just to see a specialist to get categorised for surgery, there's the possibility that the child ages out of the paediatrics system before being treated.
"If it's a problem with hearing or sleep apnoea or something like that, then the problem is going to be worse by the time [that child] sees the doctor than it was when they first were referred by their GP," Dr Khorshid said.
"That can have lifelong consequences."
According to Dr Khorshid, the only way to get the full picture of what is happening in hidden waitlists would be for the federal government to step in – an action which it appears it is not willing to take.
"If you're not asking states to report centrally, then you're never going to know what's going on," he said.
"I think it's part of this lack of interest in public hospital services – the federal government just doesn't want to get too involved in public hospitals.
"[It is] quite happy for the states to look after them and wear the political pain when they're not performing up to standard."
Part of the AMA's public hospital logjam campaign has been trying to get the federal government to see public hospital performance as part of its core business. After all, it provides much of the funding.
"In doing so, it should be measuring performance in meaningful ways, not allowing states to get away with siphoning money out of the system, and not allowing states to hide access problems like hidden waiting lists," Dr Khorshid said.
Grattan Institute health economist Professor Stephen Duckett argued said there was not necessarily an incentive for the government to introduce a reporting standard for hidden waitlists, even though those waits could be dangerous.
"In whose interest [would this be?]" he told TMR.
"It's in the public's interest for this to happen, but the government's not necessarily keen to identify these weaknesses."
Professor Duckett said the hidden waitlists represent "the worst" elective surgery waiting times.
"It is, by definition, a wait where people's actual condition is unknown," he said.
"That is, the person might be referred to outpatients because of GP suspicion but needs confirmation by a specialist – [that wait] can be very, very dangerous indeed."
Other key findings from the AMA's Public Hospital Report Card 2022 included the fact that since 2008, Australia has lost six public hospital beds for every 1000 people aged over 65, as well as the fact that more than a third of people who present to an emergency department wait longer than three hours to be assessed or discharged.
In the 2020-21 reporting period, one in three category two elective surgery patients waited longer than three months, while one in five orthopaedic surgery patients waited over a year for hip replacement.
The AMA called for greater investment in primary care to give GPs support for preventative care.
Its four-point plan comprises:
Improved performance by reintroducing funding for performance improvement;
Expanded capacity for public hospitals through additional funding for extra beds and staff;
Addressing demand for out-of-hospital alternatives, prioritising programs that work with GPs; and
Increased funding and removal of funding cap by increasing the Commonwealth contribution to 50 per cent for activity.
Public Hospital Report Card 2022
Not so universal: How to reduce out-of-pocket healthcare payments