1 July 2019
Protecting GPs is key to VAD stance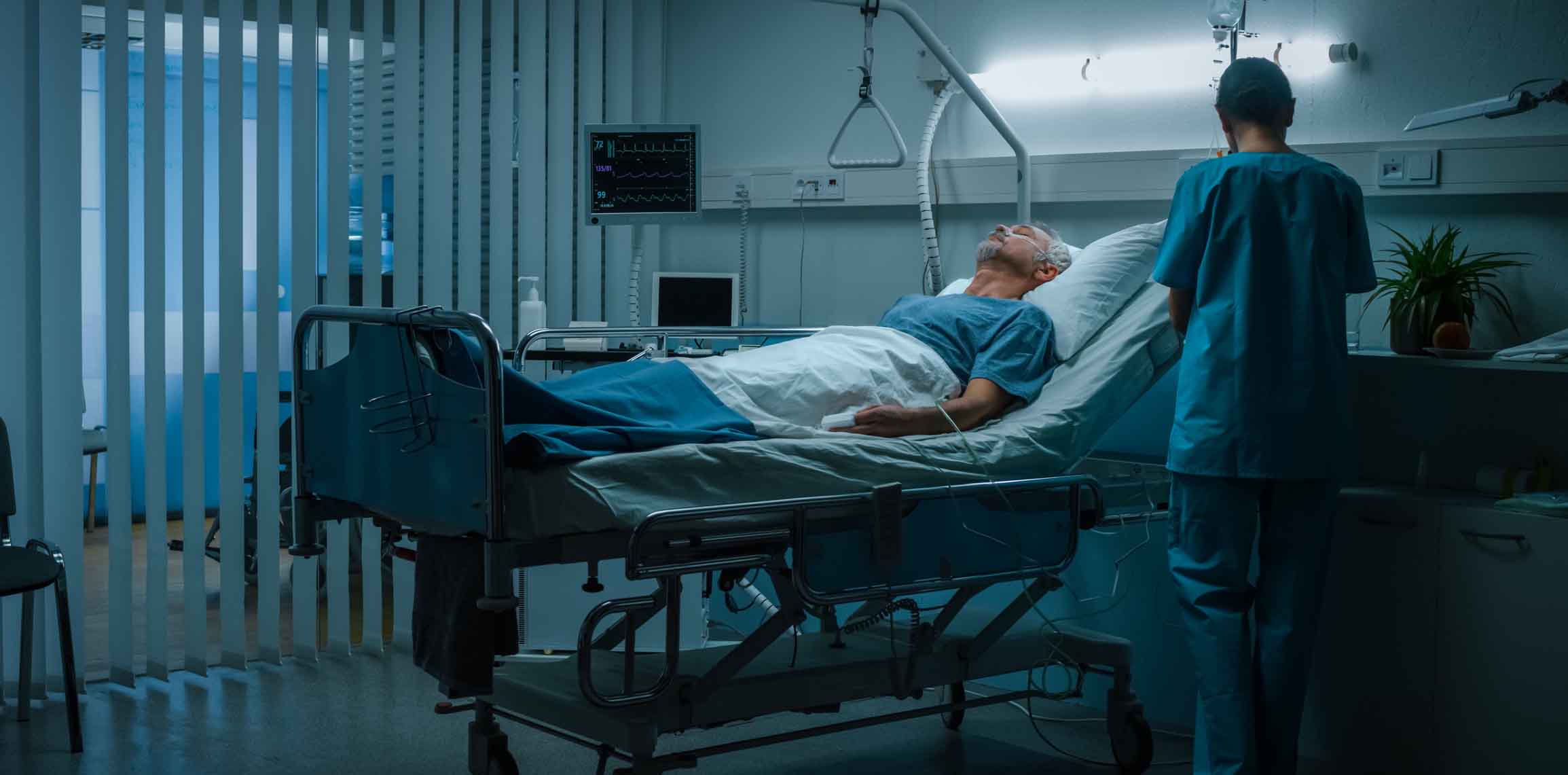 Victoria's new voluntary assisted dying laws have been heralded as a benchmark for how public policy should be designed, but there is one glitch GPs need to be aware of
---
The RACGP has published a statement supporting GPs' role in voluntary assisted dying, which became legal in Victoria last month, saying they must be protected from coercion in either direction.
The paper sets out actions that the college does not regard as constituting voluntary assisted dying, but which have legal protection.
These are: withholding or withdrawing treatment in accordance with a patient's advance care directive, or when they have refused life-sustaining interventions, or when treatment is futile; administering palliative drugs "with the intention of relieving a person's pain and suffering, with the understanding that this may have a secondary consequence of hastening death"; and terminal or palliative sedation "to induce decreased or absent awareness in order to relieve otherwise intractable suffering at the end of life".
GPs who wish to assist under the laws must be vocationally registered, and complete a six-hour online training course to secure a permit. Detailed information is available at the Victorian health department website.
About 100 GPs had registered in advance of the laws coming into effect on June 19, with others expected to register only when they received a request from a patient.
The college's cautious support is in contrast with the stance of the AMA which opposes voluntary assisted dying.
Meanwhile, the Catholic Archdiocese of Sydney has refused to withdraw a video damning the legalisation of voluntary assisted dying that an academic has blasted as "blatant misrepresentation" of his research for the purpose of scare-mongering.
The video, published on the archdiocese's Vimeo channel and on Archbishop Anthony Fisher's Facebook page, says that in Belgium, which legalised assisted dying in 2002, "one person was euthanised every three days without their explicit consent … In more than half of cases the reason given was because killing the patient was the wish of the family".
The 2010 paper from which these numbers purportedly come, authored by Associate Professor Kenneth Chambaere from Ghent University's End-of-Life Care Research Group, does not deal with legal euthanasia at all.  It actually shows that the rate of non-voluntary euthanasia, which mostly occurred in comatose or dementia patients, halved after the legislation was introduced, supporting researchers' calls for more use of advance care planning to further reduce the numbers.
In a statement, Professor Chambaere said the video was "quite frankly an insult to us as researchers who day-in, day-out work to generate reliable and trustworthy insights into end-of-life practice in Belgium".
Requested by Go Gentle Australia to withdraw the misleading video, the archdiocese said it would continue "to provide Australians with accurate information about the practice of euthanasia and assisted suicide occurring overseas".
Victoria's Health Minister, Jenny Mikakos, meanwhile is writing to doctors warning them to discuss VAD exclusively in person to avoid running foul of a federal law prohibiting the use of a carriage service to incite or counsel suicide. The state was only made aware of  the 2005 law  – which has never been used to prosecute anyone  – in the week the state legislation took effect.
This appears to be the only hiccup in the introduction of the heavily safeguarded laws, which have been hailed as a benchmark for how public policy should be designed and implemented.
Go Gentle CEO Kiki Paul told The Medical Republic June 19 was "a momentous day", and that just having the choice available would be of benefit to patients.
"We know from overseas that only about two-thirds of people who get a [lethal] prescription actually take it. The other third don't, but the sense of relief that they now have a choice – that has a massive palliative effect. That if they really can't hang on any more, they have an option to end their suffering."
Opinion polls over the years have consistently found 70-85% of people in favour of such laws, and an AMA survey in 2016 found a majority of doctors would help end a patient's life if it became lawful to do so.
The NSW and South Australian legislatures nonetheless rejected VAD bills in 2017 and 2016. But that doesn't mean the issue has gone away.
In Western Australia a ministerial expert panel  tabled its final report to parliament last week with legislation expected to be introduced later this year; South Australia is taking submissions for an inquiry until August 1; Queensland is expected to report on its inquiry in November; and in Tasmania another private member's bill is being considered – but 53 previous private member's bills around the country have been rejected.
Elsewhere, New Zealand's assisted dying bill passed its second reading last Thursday, and eight US states now permit some form of voluntary euthanasia.