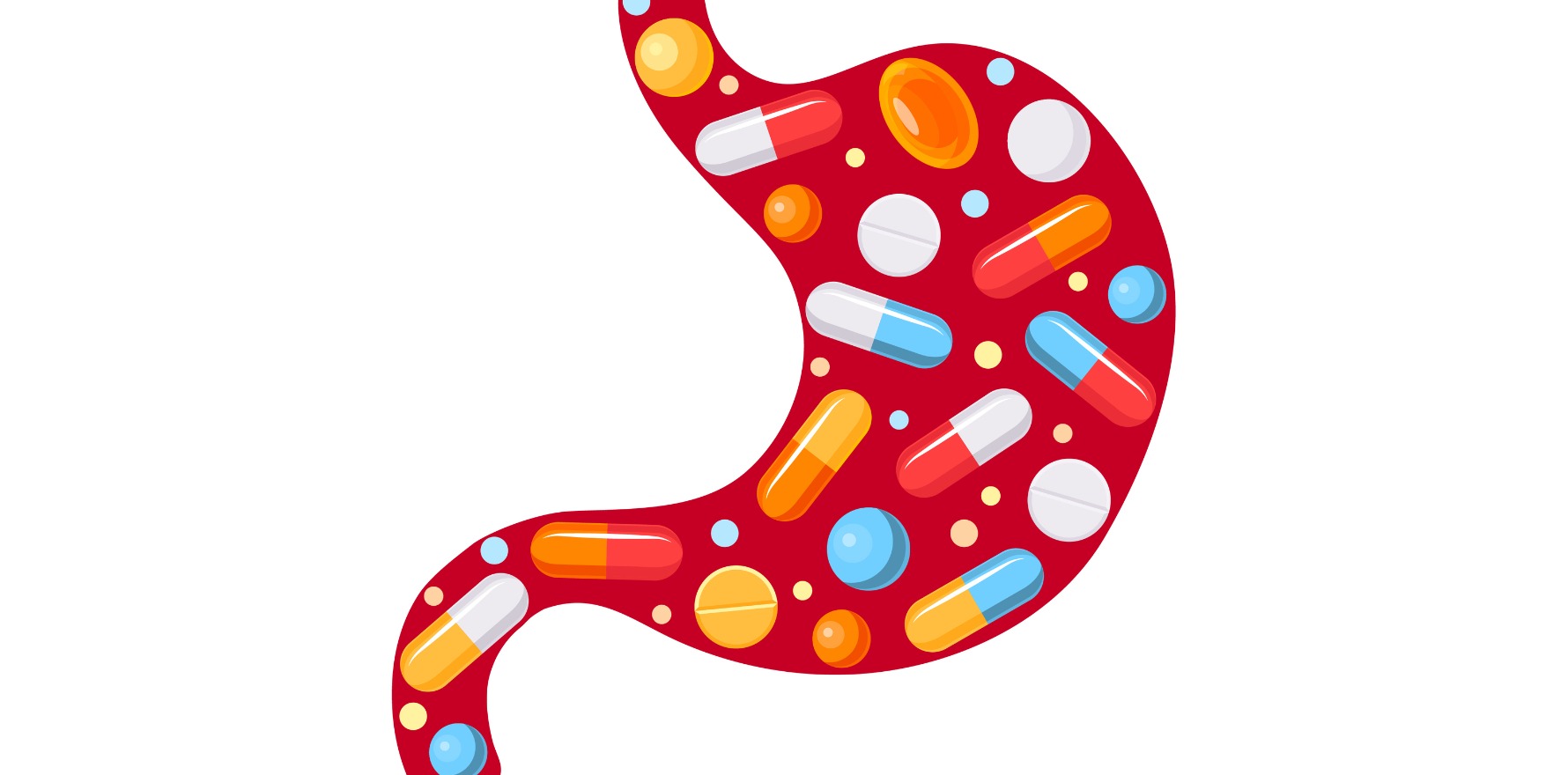 Short-term use appears to be safe, but the increased risks with long-term use underscore the need to review regularly.
---
Prolonged PPI use moderately increases the risk of colorectal cancer, according to a large UK study.
The study of more than 1.5 million primary care patients underscored the importance of reviewing the necessity of these medications, experts say.
Previous research had shown PPIs were commonly overprescribed, often being used by patients without an evidence-based indication or for longer periods than necessary. Moreover, their prolonged use had been linked with adverse health outcomes including gastrointestinal cancers, although the research to-date was conflicting.
Using a national database of primary care records, researchers compared outcomes for more than 1.2 million patients newly treated with PPIs (esomeprazole, lansoprazole, omeprazole, pantoprazole or rabeprazole) and almost 300,000 patients initiating histamine-2 receptor antagonists (H2RAs) from January 1990 through April 2018.
After five years, the cumulative incidence of colorectal cancer was similar in both groups.
The overall incidence of colorectal cancer diagnoses was 106 per 100,000 person-years among PPI initiators compared with 88 per 100,000 for the H2RA cohort.
But they found that there was a duration–response relationship, with the risk of developing cancer gradually increasing alongside duration, dose and time since starting the medication.
For example, for patients with cumulative PPI use of four years or more, the incidence rose to 165 per 100,000 person-years.
Women were also at a greater increased risk of colorectal cancer than men, they found.
"Our findings suggest that for most PPI users who are using PPIs as a short-term treatment, this does not amount to a meaningful increase in the risk of colorectal cancer," the authors wrote in Gut.
But the pervasiveness of PPIs meant even a modest increased risk of malignancy with long-term use could have significant implications at the population level, lead author Devin Abrahami told The Medical Republic.
"Physicians should be mindful of this potential risk when prescribing PPIs, especially in the long term," said Abrahami, a pharmacoepidemiology PhD candidate at McGill University in Canada.
"PPIs are very effective when indicated, but most indications do not support long-term use. For hypersecretory conditions, in which long-term use is indicated, physicians should closely monitor their patients and conduct regular colorectal cancer screening."
Dr Suzanne Mahady, a Melbourne-based gastroenterologist and clinical epidemiologist, said it was important to treat observational studies with caution, but the question of increased malignancy risk was important, given the incidence of bowel cancer in Australia and the fact PPIs were "vastly overprescribed".
The research underscored the importance of patient reviews and finding the lowest effective dose if the PPI could not be stopped, she added.
"Current guidelines suggest that for reflux or dyspepsia, they should initially be prescribed for an eight-week period and then reassessed for effect or stopped if symptoms improve. It's quite common that this review does not occur, and people continue PPIs for the long term without further assessment," said Dr Mahady, who was not involved in the work.
"Minimising unnecessary PPI use and adhering to guidelines-based bowel cancer screening will go a long way to improving the risk/benefit scenario here."
For patients anxious about long-term PPI use, Dr Mahady recommended individualised risk-benefit discussions.
She added the study did not measure the important question of bowel-cancer-related mortality, only incidence.
"Assessment of any increase in mortality is another very important relationship for assessment."