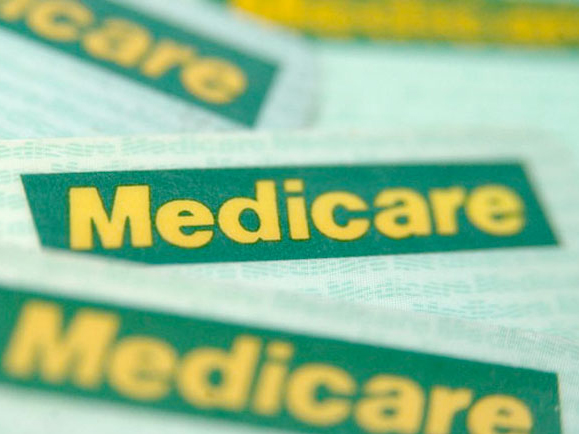 According to government data, bulk billing rates are at an all-time high: around 85% of GP services are bulk billed
This figure is often used to justify the lack of investment in general practice, including the freeze on Medicare rebates patients get back after a visit to their family doctor.
Why is this figure so high? Not surprisingly, the issue is more complex than politicians want us to believe.
According to the government it is a matter of supply and demand. In other words, they claim that GPs will not be able to introduce a fee because their patients would go to a bulk billing practice down the road.
This argument, as well as the government's focus on record-high bulk billing figures, is misleading and doesn't tell the whole story.
The truth about BB rates
The reality is that we don't exactly know why bulk billing levels are high. There are several possible explanations, such as:
GPs have been billing compassionately to provide access to all their patients
GPs have been absorbing the costs of the government's freeze on patient Medicare rebates
Doctors have increased their services to compensate for the low Medicare rebates
As a result of the ageing population more people are bulk billed.
The explanation given by the government that market forces are the reason GPs bulk bill does not do justice to the work of GPs around the country. Besides, as a result of government policies, out-of-pocket expenses for patients have been rising over the years.
GPs are genuinely concerned about their patients first and foremost and, no matter what politicians say, GPs have been bulk billing a large proportion of their services because they know that many patients would not seek medical care if they had to pay a fee of $15-$20 per visit.
Why out-of-pocket costs go up
Unfortunately the government has indicated it will not further index Medicare patient rebates, and as result of the government's long-term Medicare freeze, practices across Australia will be forced to introduce fees.
This was the whole idea behind the government's original co-payment plan and the reason the Medicare freeze has been dubbed a 'co-payment by stealth'.
The short-term 'savings' created by the Medicare freeze will likely result in more health problems due to delayed GP visits, and drive up costs in the longer term. A typical case of a penny wise and pound foolish approach.
Downward spiral
What if practices don't introduce a fee? A bare-bone, high-turnover model is one way bulk billing practices can sustain themselves: doctors may decide to see 7-8 patients per hour instead of 4-5. The question is of course: how safe is this and how long can they keep doing this?
High bulk billing rates, yes – but is this the health care system we want for Australia?
The bulk billing statistics tell us what percentage of services is bulk billed, not patients. We also know that Australians already pay more out-of-pocket for their care than many other countries, which creates barriers to visiting a family doctor. These figures are rising, so clearly the bulk billing statistics only tell part of the story.
Instead of looking at bulk billing rates as a measure of success, we should be carefully monitoring the out-of-pocket health expenses in Australia.
GP leaders have warned that we're facing a downward spiral – which is a risk for the nation's health and leads to higher overall costs. Even if the freeze on Medicare patient rebates is reversed – which is an absolute must – we're not out of the woods.
We need well-resourced, sustainable primary care funding models that support high quality care for our patients and are easy to implement at grassroots level.
Dr Edwin Kruys is a Queensland GP. This blog was first published on Doctor's Bag.