18 January 2021
Preparing your practice for COVID vaccination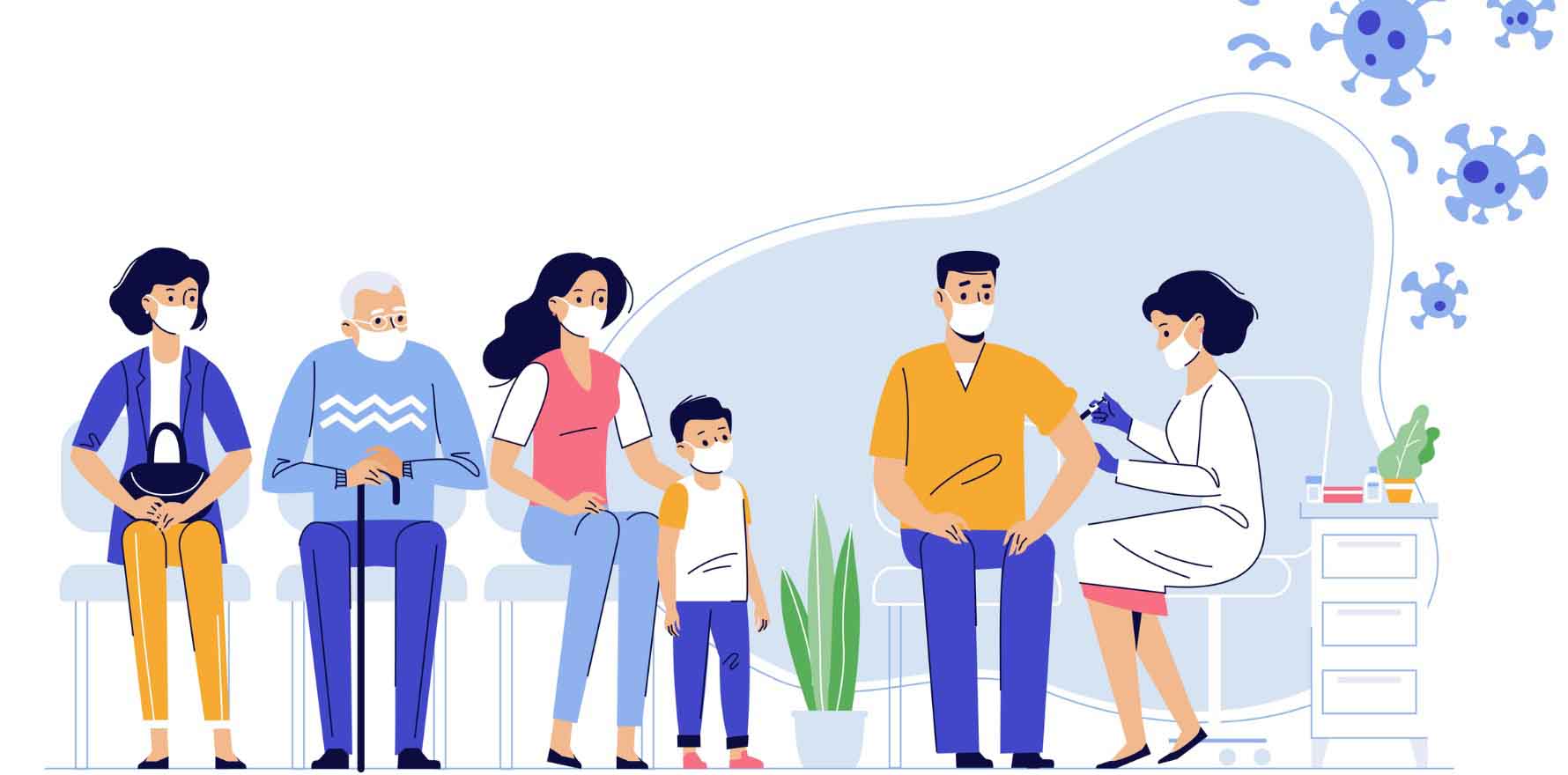 GPs can start preparing for their clinic to administer COVID-19 vaccinations, with experts saying practices could be eligible to take part in the national rollout from as early as March.
The federal government's COVID-19 vaccination plan will prioritise 30-50 hospitals that will offer the Pfizer/BioNTech vaccination to frontline workers, border and quarantine staff, residential aged care and disability residents and staff (phase 1a) by mid-February – pending final TGA approval.
GPs are expected to join the vaccination efforts shortly after, administering up to 14.8 million doses of the Oxford-AstraZeneca vaccine (phase 1b).
Dr Penny Burns, deputy chair of the RACGP disaster management special interest group, has been involved in regular discussions with Health Minister Greg Hunt and the Department of Health about how the vaccinations will be administered.
She told TMR that given the Australian government had secured more than 53 million doses of the Oxford-AstraZeneca vaccine, compared to only 10 million doses of the Pfizer/BioNTech vaccine, COVID vaccination was likely to become a routine part of general practice.
"There may be practices that don't participate in the early rollout due to space constraints, but I think there's a lot of practices that are very keen to be involved," Dr Burns said.
The training expected of GPs
Mr Hunt said Australian general practices would be invited this week to participate in the COVID-19 vaccination program, which is expected to include "appropriate training" for those wishing to administer vaccines.
Penny Burns said education about COVID-19 vaccines was likely to cover multidose vial administration, which many GPs would remember from the swine flu (H1N1 influenza) vaccine in 2009.
"I think that education is likely to be an online unit that you have to look at and I imagine, because we do it all the time, that it will be fairly minimal," she said.
"The main thing with multidose vials is infection control, because you're putting a needle in and out of the same vial and you need to make sure you're not spreading an infection in doing that."
Who in your clinic is going to be vaccinated?
Now is a good time to start asking your practice colleagues about their interest in getting a COVID-19 vaccine, said Dr Burns.
"It's a good idea to start thinking about grouping your staff into smaller groups to get vaccinated, because if they encounter side effects such as fevers, this can be confused with COVID-19 symptoms, and you don't want all of your staff having to take a few days off at once," she said.
"You want to stagger vaccination of the staff, and if possible, vaccinate them a couple of days before they're going on holidays, or just before weekends."
Getting your practice ready
Dr Burns said her clinic was already planning how to run a COVID vaccine clinic, based on how it has run its flu vaccination clinic in previous years.
"Every single general practice does it differently, but we are looking at booking patients in online and making sure they have had a triage the day before they come in to receive the vaccine," she said.
This way, the clinic will know ahead of time what vaccine they are administering, what the patient's vaccination history is, and any adverse reactions or contraindications they should be aware of.
Dr Burns said she was lucky to have a separate space in her clinic where the COVID vaccination could occur separately from the regular clinic visits.
"We plan to have three groups going through our clinic at one time: people arriving and being screened, people being vaccinated and people being observed before they leave," she said.
But Dr Burns said her practice was also using this time to check staff's availability to work over the coming months and their willingness to work during the vaccination program.
"We are also making sure we are doing any software updates we need to do so we don't have to worry about that at the time when we're trying to not only see patients for a COVID vaccine clinic, but also maintain our usual business at the same time," she said.
Responding to early questions about the vaccine
As GPs wait for more information from the Department of Health, Dr Burns said she understood many GPs were already fending questions from eager patients about the COVID-19 vaccines.
"I think it's important we get it very clear and let our patients know that there's a couple of vaccines coming out and that they're all being thoroughly looked at by the TGA," she said.
Another thing GPs might want to tell their patients is that Australia has been in a fortunate position where we haven't needed to rush approvals for the vaccines, or use any emergency approvals, Dr Burns said. "Any vaccine coming out will be thoroughly examined and we'll be able to use it with confidence, with any side effects being able to be monitored in an ongoing way," she said.