21 January 2021
Preparing for the mental health storm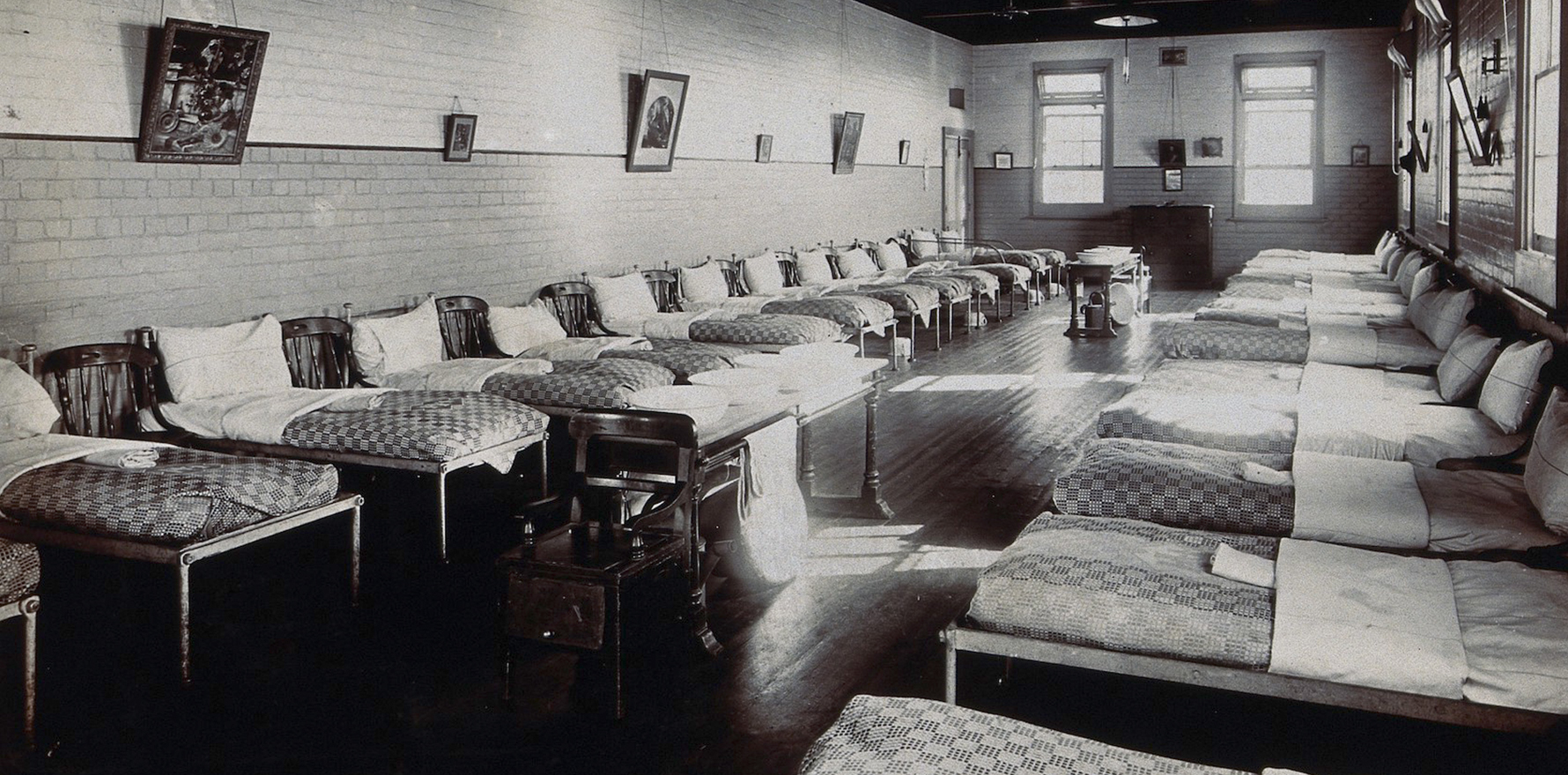 The need to address what we now call mental illness was apparent early in Australia's colonial history.
Many of the convicts transferred to the colonies lacked capacity to work because of what was then considered lunacy, a term which differentiated them from simply engaging in wilful bad behaviour, the effects of inebriation, or profound intellectual disability (imbecility).
Even some of those on the First Fleet in 1788 probably fitted this category, though today many would be recognised and treated for tertiary syphilis which led to a deteriorating and debilitating illness once known as "general paresis/paralysis of the insane".
Those "diagnosed" at the time with lunacy were sent to the Town Gaol at Parramatta and later to the first mental asylum established at Castle Hill, New South Wales, in 1811.
Obviously, times have changed, and we have come a long way in terms of diagnosis and our understanding of mental health – although the category of lunacy did suggest the likelihood of recovery. The asylum-building era was also informed by notions of moral treatment and providing the best environment to effect a cure if possible, and if not, to treat people well.
Asylum building and confinement lost favour in the 1960s and led to a movement called deinstitutionalisation. This has been successful in many respects, but the many inquiries into mental health services and service provision over several decades suggest that we haven't yet arrived at anywhere near a perfect model.
The primary model of mental health care and treatment in Australia is biomedical (orientated around medical specialists), with state services charged with providing hospital care and community mental health care and the federal government providing primary care through general practitioners (through the Medicare Benefits Scheme) and subsidised medicines (through the Pharmaceutical Benefits Scheme).
According to the Australian Institute of Health and Welfare, Australia spent $9.9 billion, or $400 per person, on mental health-related services during 2017–18, an increase from $382 per person in 2013–14. Despite this investment there has been little tangible improvement in the mental health of the nation or substantially better outcomes for those diagnosed with mental illness. According to the WHO Mental Health Atlas, Australia has some of the highest rates of depression in the world and we are the third highest in terms of prescribed medication for OECD countries after Iceland and Canada.
Unfortunately, 2019 and 2020 have presented a string of challenges that have pushed Australians to their limit. Between bushfires across the country, floods and COVID-19, more Australians are experiencing depression, anxiety and substance use disorders. Despite this, our approach to healthcare has remained largely unchanged in terms of process. A person is still required to visit a doctor's office to get a recommendation to see a psychologist or allied health professional for up to 12 sessions, usually after being prescribed (often) unnecessary drugs. The number of sessions has been increased during COVID-19 but waiting times and the gap in treatment costs remain a challenge for many.
My colleagues at Southern Cross University and I have focused considerable energies on advocating service reform, increasing service capacity and extending eligibility for people to receive MBS subsidies from expert psychotherapists including mental health nurses.
A further issue of pressing concern is the coercive pathway to care for many people. Every year, tens of thousands of people are brought to emergency departments by the police against their will for "assessment". While this is well intentioned, it is also a deeply traumatic experience for most people. When people are admitted to hospital (although most people are not) over half of all inpatient bed days are under a state Mental Health Act. In Queensland all inpatient wards have been ordered locked since 2013, ostensibly to stop people absconding. While staff often do the best they can and hospitalisation may be necessary and even lifesaving for some, the current system often falls well short of an inspired alternative to the asylums of old.
The truth is the mental health crisis from COVID-19 is only just beginning. We expect the impacts to be felt for some time into the future. The best thing we can do for the nation is to emphasize positive psychology to try addressing the challenges instead of forcing those seeking help into a narrowly focused, risk-obsessed biomedical funnel of care. All people can and should learn skills to tolerate distress, regulate emotions, have satisfying relationships, build resilience, cope with adversity, and connect with country and community. These are skills that we consider foundational in our SCU online programmes. As well as enhancing these resources in individuals and communities, people with manifest problems need the right dose of the right therapy, provided by the right person at the right time.
Recently, the Productivity Commission released a report on mental health with over 100 recommended "actions" the federal, state and territory governments should take to improve mental health in Australia. These recommendations span health care, families, schools, tertiary education, workplaces, income and employment support, insurance, criminal justice, housing, and Indigenous communities demonstrating the breadth of the impact that mental health has on our society.
Education and training are critical to fixing the issues with Australia's mental health system. We need to recognise the role that mental health professionals, peers, family, elders, teachers and a host of others play in supporting Australians with problems of living or mental illness across the stepped care continuum. We also need to upskill and equip the existing workforce with the capability to critically understand the extremely complex Australian mental health system, to work within it, outside of it, and crucially to be equipped to reform it and achieve the best possible outcomes for all people.
Dr Richard Lakeman is a mental health nurse, psychotherapist and academic of more than 30 years' experience working in Australia, New Zealand and Ireland, currently working at Southern Cross University. He has published over 100 papers and editorials and 10 book chapters on aspects of mental health.