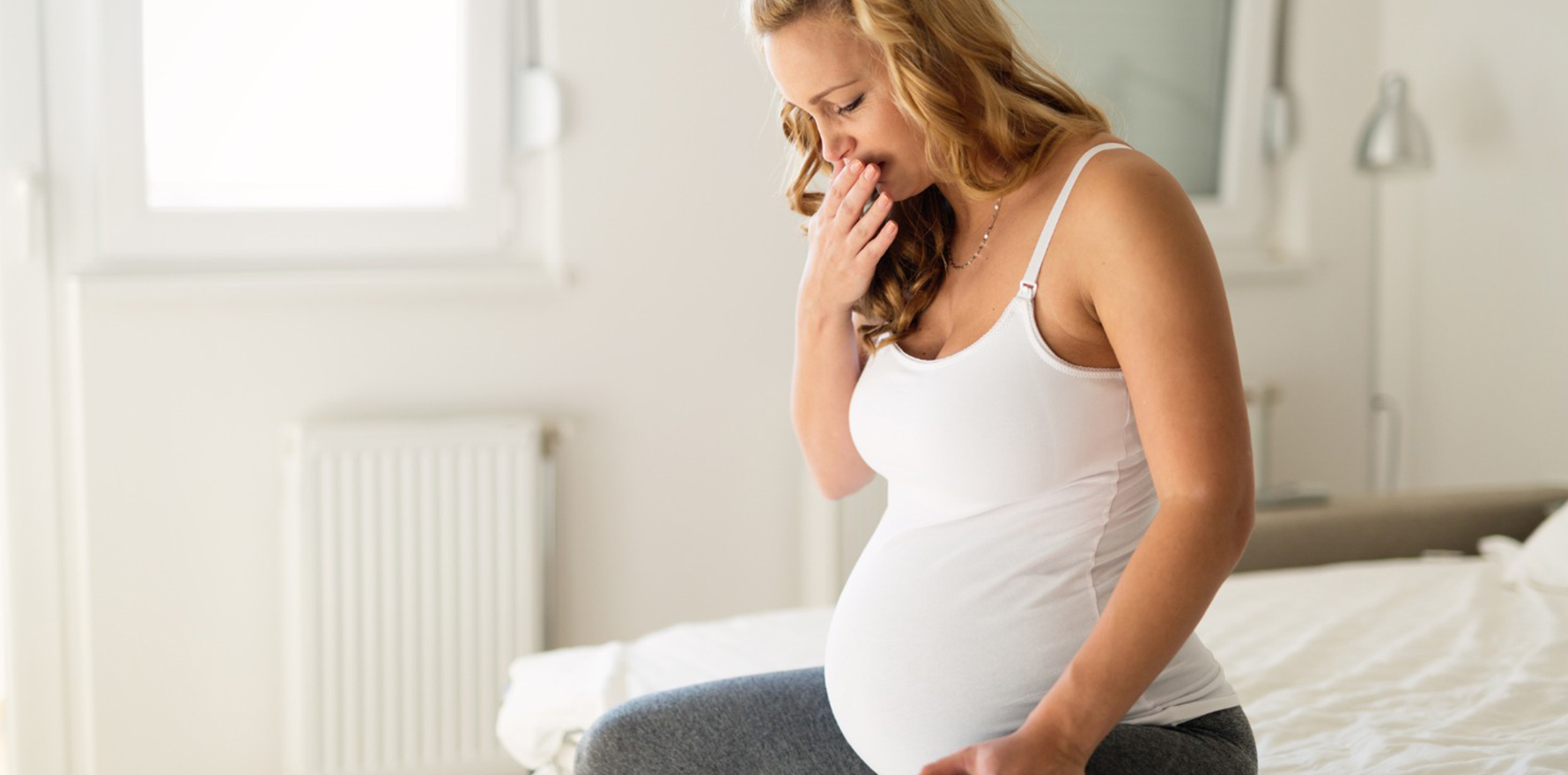 Australian women are reportedly pleading with pharmacists to fill scripts for medication for severe nausea and vomiting during pregnancy, according to a survey.
More than one in four respondents said they had been denied medication by a healthcare professional during pregnancy, most commonly doxylamine (45 reports) and ondansetron (in 16 cases).
"I always dreaded going into the chemist to get doxylamine as I had to plead with 90% of the pharmacists that the obstetrician advised me to take it for HG (hyperemesis gravidarum)," one respondent said.
Women reported being told the drugs were not recommended or safe for pregnant women, and some said they lied to obtain the medicines.
"Doxylamine – I always had to lie and say it was for sleep and that I wasn't pregnant or breastfeeding. Or get my husband to buy it. On the packet it says not safe for pregnancy even if it is category A," another said.
Non-prescription doxylamine products carried misleading consumer information, including warnings such as "do not use during pregnancy" despite its TGA classification as a Category A medication.
Almost 250 women living in Australia who had currently or previously experienced severe nausea and vomiting in pregnancy (NVP) and HG participated in the research; almost 80% said they had received a formal HG diagnosis.
Women could respond anonymously to the survey, which was shared through social media accounts of national HG consumer group Hyperemesis Australia between July and September 2020.
Forty-four of the reported interactions involved pharmacists and 19 involved medical practitioners – including one GP who allegedly refused to prescribe doxylamine and eight women who reported pharmacist refusal despite presenting prescriptions for doxylamine, ondansetron or prednisolone.
The Adelaide researchers said "misleading" labelling by pharmaceutical manufacturers was a possible explanation, but lack of awareness of clinical practice guidelines among some providers might also contribute.
They called for the TGA to follow measures implemented by regulators overseas, requiring all medication packaging and consumer medicines information to include evidence-based information on use in pregnancy.
The issue of confusing safety information was flagged by Dr Debra Kennedy and Ronald Batagol, a pharmacist and obstetric drug consultant, who wrote in the MJA in April that the warnings on doxylamine products about a lack of safety data during pregnancy were inaccurate.
Dr Kennedy is director of the NSW service Mothersafe, which provides evidence-based advice to patients and clinicians on the safety of various exposures during pregnancy and breastfeeding.
The service received about 20,000 calls each year from women worried about conflicting advice from health professionals, many of which regarded conflicting advice on the safety of doxylamine, they said.
"Studies on the safety of doxylamine in pregnancy date from the 1980s, when the first meta- analysis demonstrated that doxylamine was not a human teratogen and should not have been removed from the market by the manufacturer," they wrote.
"Subsequently, there have been several studies, reinforcing both the safety and efficacy of doxylamine for the treatment of NVP. This resulted in the United States FDA once again approving doxylamine (with pyridoxine) in 2014 as safe to use in pregnancy, with a specific indication for managing NVP.
"Furthermore, the Society of Obstetric Medicine of Australia and New Zealand's practice guidelines recommend doxylamine (and pyridoxine) as first line treatment for NVP."
Read more: ANZJOG 2021, 13 May