3 March 2022
Practices 'wiped out' in Lismore floods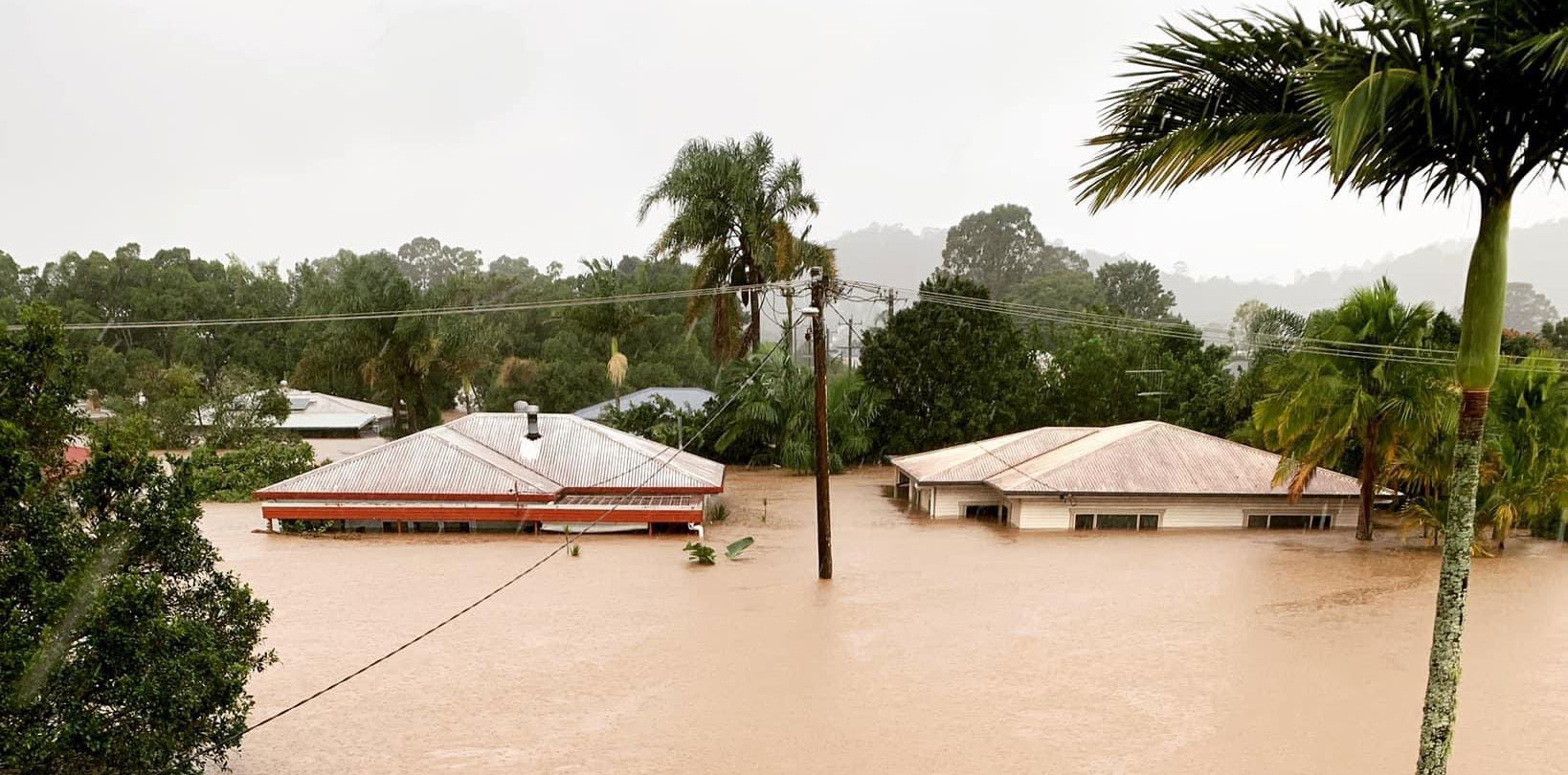 The worst flooding in the history of the northern NSW town has destroyed at least two GP clinics and one pharmacy.
---
At least two GP clinics and a pharmacy are among the casualties of the flooding in in Lismore, northeast NSW, the worst in living memory for the flood-prone region.
Alstonville GP Dr Tony Lembke told TMR that with patient records lost and medical supplies destroyed, he didn't know how the meagre local medical workforce was going to cope.
Although Dr Lembke's practice – located on a plateau between Lismore and Ballina – hasn't sustained any damage in the floods, practices in both neighbouring towns have.
"Normally the general practices and the pharmacists are experienced enough [with the floods] that they know where to move their equipment and can recover quite quickly," he said.
"But on this occasion when they moved their equipment to the second storey of their buildings, that hasn't been adequate because the buildings have gone completely under.
"In Lismore, the two major clinics and some others have been completely wiped out."
Normally you would see homes here, not water. We've been told to stay out of CBD while they pull out bodies today Petrol stations – kms of queues, food has run out in the shops and water is due to run out this afternoon. Where is the PM? Where is the army? HELP. #auspol #lismore pic.twitter.com/9BUrbpHzIu

— Eddie Lloyd (@worldzonfire) March 2, 2022
This Is Keen St in Lismore. The footage coming through is absolutely devastating. I honestly don't think our town will completely recover after this flood.
?- B Rob#lismore #LismoreFloods #floods pic.twitter.com/cDfMJtkiiN

— Korra_Ryan (@Korra_Ryan) February 28, 2022
At time of writing, four Lismore residents have died in floodwaters, including a long-time patient of Dr Lembke.
He fears that there will be more casualties confirmed as the water goes down.
Pharmacies have also gone under, and with roads in and out of the area cut off, Dr Lembke said patients with chronic diseases were left unable to access medications.
The Pharmaceutical Society of Australia has also stepped up with a reminder that continued dispensing rules are still in place.
In theory, these rules allow people to access medicines they are currently prescribed from any community pharmacy without a prescription during an emergency.
However, even pharmacies and GP clinics in the area that weren't flooded may have lost power, making it likely that some medication and vaccine stock will be unusable.
Lismore Base Hospital has been able to fill some supply gaps, but not all.
"Within a week, that will all be sorted," Dr Lembke said.
"People will be able to get in and out, the roads will open again, the medications will arrive back, the hospital will settle down and Ballina will open again.
"But the business district of Lismore – not just the medical practices – the restaurants and the hotels and retail won't be open, people won't be able to go to work and there'll be no income for those people.
"It's already not a high socioeconomic area, so it's just going to be terrible."
The local PHN is now giving additional funding to the remaining practices in the region to support after-hours and weekend appointments.
Dr Lembke said he was already seeing additional patients – and even though his practice wasn't damaged by the water, it was still feeling the pressure.
"We're seeing patients that aren't normally our patients but have been evacuated up to Alstonville, which is about the only place people can get to," he said.
"People can't get north or south because the highway is blocked both ways – three of our doctors can't get to work today."
One couple that Dr Lembke treated were in their late 80s and had been rescued along with their children and grandchildren from the roof of their Lismore home.
"They had cuts and lacerations and infections, plus chronic disease on top of that," he said.
The Alstonville GP said the only positive aspect of the floods had been watching the community come together to set up evacuation centres.
"Doctors are just turning up, seeing people and lending a hand, and nurses have come from all over to our evacuation centres to help the most needy people," he said.
Photo credit: @Korra_Ryan on Twitter