24 August 2020
Pollution in pregnancy linked to childhood respiratory problems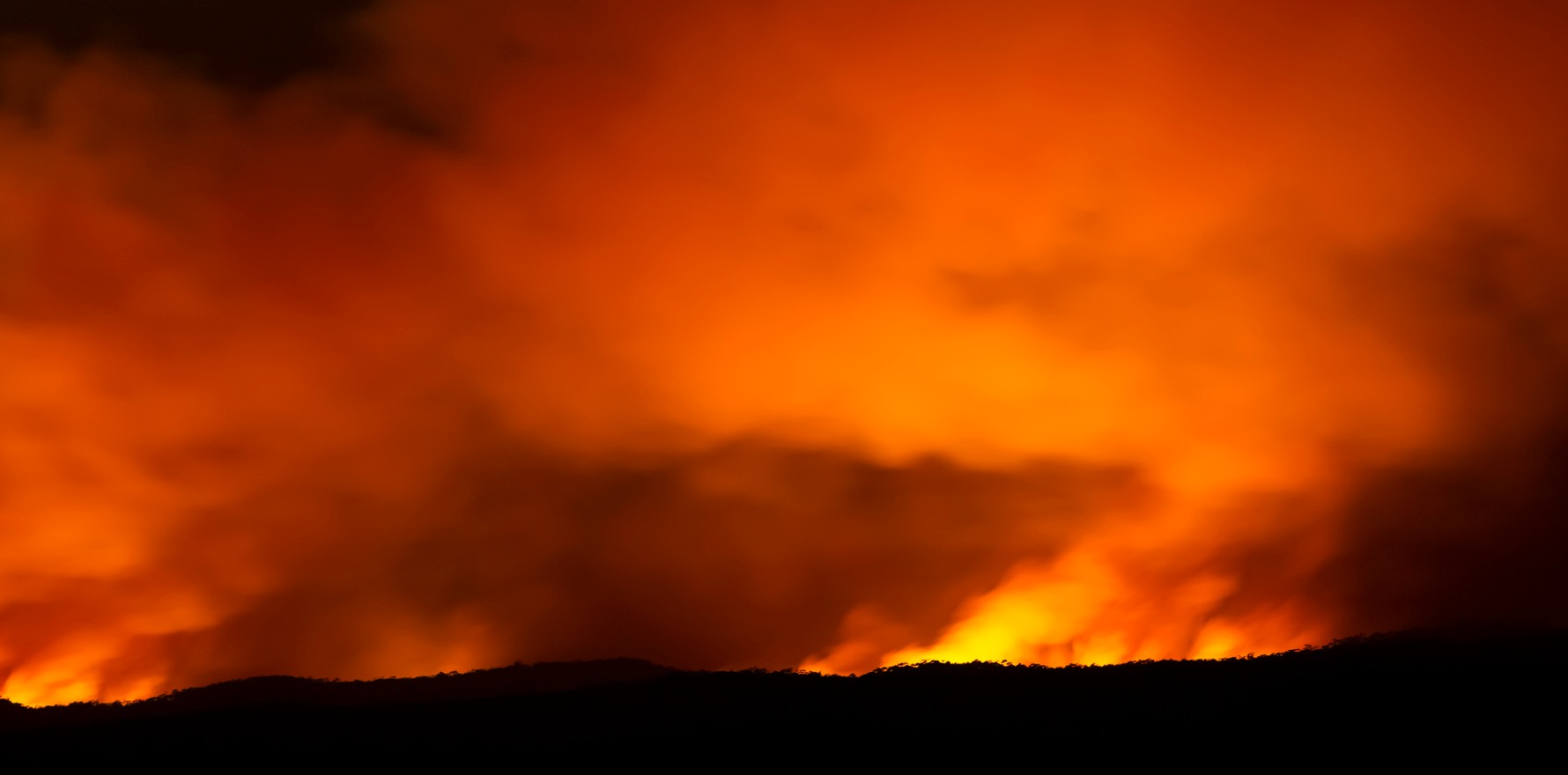 In utero exposure to a severe Victorian smoke event in 2014 was associated with respiratory infections and wheeze in young children four years later.
---
Pregnant women may need greater protection from severe smoke events, as in utero exposure is associated with increased postnatal respiratory infections and wheeze, a study shows.
The Australian cohort study, published recently in the Medical Journal of Australia, followed women and their children who had been exposed to pollution from the Hazelwood coalmine fire, which took place in Victoria's Latrobe Valley in 2014.
Residents near the Hazelwood fire were exposed to about six weeks of elevated fine particulate matter (PM2.5), which on 23 of those days was recorded as more than 30 times higher than the national air quality standard.
The study compared data from about 80 children who were exposed to the 2014 Hazelwood coalmine fire while in utero, about 80 who were exposed in infancy (zero to two years old), and an additional 130 children who were conceived after the fire, and therefore considered unexposed.
The researchers found that each 10?g/m3 increase in average daily PM2.5 exposure in utero was associated with a higher postnatal frequency of cough, runny nose, wheeze, GP appointments, and diagnoses of upper respiratory tract infections, cold, or flu between two and four years after the event.
Meanwhile, while the associated effects of smoke in the exposed-infant cohort did not reach statistical significance, the researchers found that each 100?g/m3 increase in peak 24-hour PM2.5 was associated with an increased use of asthma inhalers.
"Our findings suggest an increased susceptibility to acute respiratory infections during childhood after exposure in utero to a severe air pollution episode," the study authors wrote.
"Exposure to air pollution during pregnancy has been linked with reduced lung function during infancy and childhood, and with recurrent bronchopulmonary infections in childhood."
Professor Graeme Zosky, co-author and deputy director at the University of Tasmania's Menzies Institute for Medical Research, said the research showed that the time of exposure may have a big effect on infant health outcomes.
"There's something about early life exposure to air pollution, whether from, as in this case, a coalmine fire, or even a bushfire, that changes the way an infant develops and their respiratory outcomes," he said.
According to Professor Zosky, while the postnatal exposure seemed to have more of an effect on existing disease, the in utero exposure seemed to be linked to the inflammatory immune response from the mother.
The theory behind this mechanism is that the mother's exposure to smoke affects the development of the fetus' immunity and their response to respiratory pathogens in the first few years of life.
The authors noted limitations to the study including potential reporting or recall bias, given the widespread community concern, and that the cohort was better educated than average and therefore more health-literate. "Nonetheless, as the effects of air pollution are generally greater for people in lower socio?demographic areas, we may have underestimated the impact of the pollution episode in our study," they wrote.
The study authors told The Medical Republic they plan to monitor the same cohort of children until they reach nine years of age, comparing rates of hospitalisation and access to GP care for respiratory illness.
But in the meantime, preventing pregnant women from exposure to harmful pollution events was much more difficult, Professor Zosky said.
The current NSW Health advice to mitigate PM2.5 exposure includes staying indoors, keeping doors and windows shut, using air conditioning where possible and avoiding strenuous activity.
The study authors concluded that severe episodic smoke events from bushfires and planned burns are common in Australia and that their number would increase with climate change.
"Protecting pregnant women and young children from episodic severe smoke events should be central to public health responses to poor air quality," they said.