26 May 2021
Pete keeps on keeping on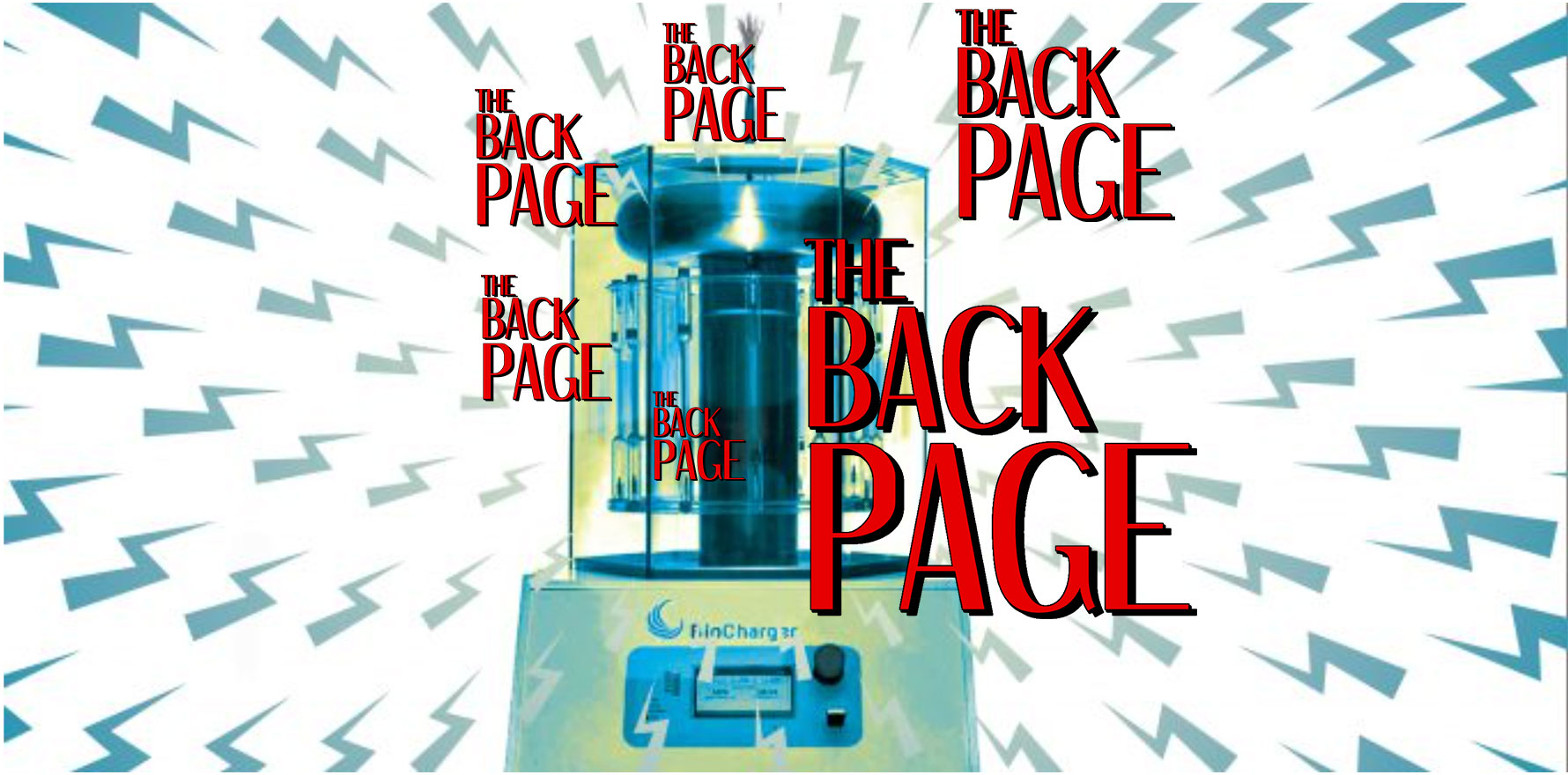 Does anyone else remember the series of ads in the 80s for Energizer batteries, feat. Mark "Jacko" Jackson, with the motto: "'E's still goin'!"?
… Anyone?
Here's a refresher:
Anyway, that's what came into The Back Page's head when we read that the TGA has once again fined chef/medical expert Pete Evans for continuing to promote his unapproved healthcare modalities.
Pete was fined back in April last year over the food processor-meets-TARDIS control column device he calls the "Biocharger", which he spruiked as protective against the "Wuhan coronavirus".
He has been recently booted off Facebook and Instagram for his covid misinformation, and of course there was that regrettable incident with the neo-Nazi butterfly that cost him many commercial partnerships. So it's not like the universe hasn't been dropping hints.
But 'e's still goin'. Yesterday the TGA announced it had now "issued infringement notices totalling $79,920 to Peter Evans Chef Pty Ltd. The TGA also issued a directions notice to the company and to sole Director, Peter Evans, for removal of alleged non-compliant advertising.
"Fines were issued to the company for the alleged advertising of therapeutic goods that were not, at the time of advertising, included in the Australian Register of Therapeutic Goods (ARTG). These include the 'BioCharger' device, hyperbaric oxygen therapy chambers and two oral medicines …
"Fines were also issued for the alleged advertising of static magnet products and hyperbaric oxygen therapy chambers that contained statements that implied the products were endorsed by a health professional …
"Due to the repeated nature of the alleged advertising breaches, the TGA has also issued a directions notice to Mr Evans and his company, to cease advertising therapeutic goods not entered in the ARTG and to discontinue making various claims about therapeutic products."
Join us again next year when we see whether 'e's still still goin'.
If you see something worthy of a Back Page Infringement Notice, tell us at felicity@medicalrepublic.com.au.