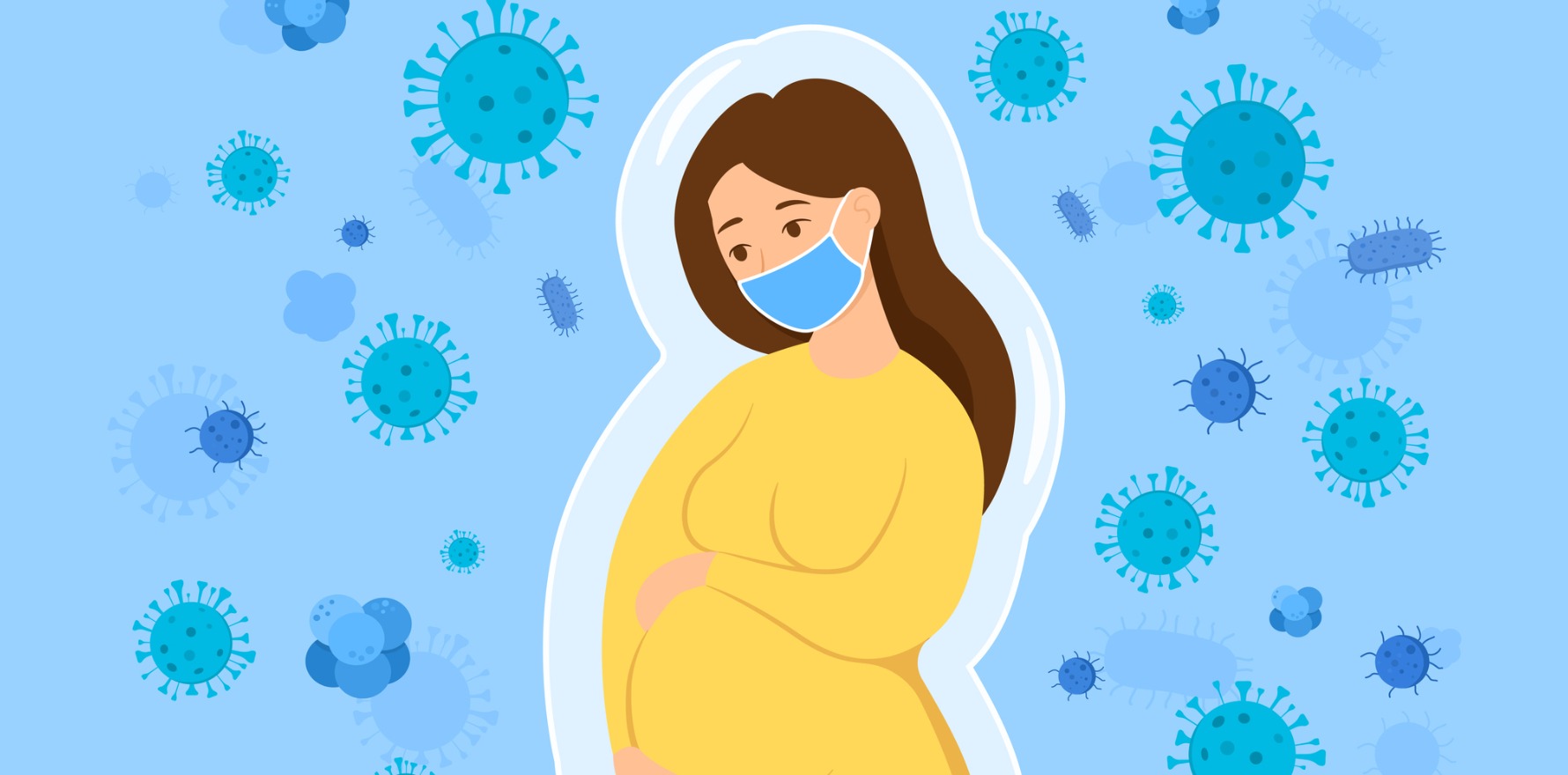 Unvaccinated women are four times more likely to lose their baby if they catch covid while pregnant.
---
Pregnant women who haven't been vaccinated are four times more likely to lose their baby if they catch covid than those who are vaccinated, new research suggests. 
And while the Scottish study, published in Nature Medicine, also found pregnant women did not appear be more susceptible to covid infection than non-pregnant women, unvaccinated women were at higher risk of severe disease. They were also more likely to be admitted to critical care, receive invasive ventilation and extracorporeal membrane oxygenation, and die.
Unvaccinated pregnant women who were infected with covid were more likely to require early delivery of the baby, and the preterm birth increased the risk of perinatal death. Pre-eclampsia was also more common in these women.
Although Omicron appeared to be a milder variant of covid, there was no room for complacency, warned obstetrician and gynaecologist Dr Alex Polyakov, a Clinical Associate Professor at the University of Melbourne.
The study tracked pregnancy outcomes and found that unvaccinated women accounted for 77% of the covid cases, 98% of the covid cases admitted to critical care as well as all related baby deaths.
Lead author Dr Sarah Stock, a maternal and fetal medicine consultant at the University of Edinburgh, told The Medical Republic that the low level of vaccine uptake in pregnant populations was "stark". 
Over an 11-month period in Scotland's vaccine program, almost 26,000 covid vaccinations were given to 18,457 pregnant women. But pregnant women were substantially less likely to get vaccinated at the time, with only around 33% opting for the jab, compared to 77% of the general population.
Dr Stock and her colleagues found the extended perinatal mortality rate for babies of unvaccinated women who gave birth within 28 days of a covid diagnosis was 22.6 per 1000 births, compared to the pandemic background rate of 5.6 per 1000 births.
The research largely took place when Delta was the dominant covid variant, and Dr Stock said they were still awaiting data to quantify the effects of Omicron in pregnant women.
"We do know that levels of Omicron are really high and unvaccinated people are particularly vulnerable," she said.
"Severe complications can happen with Omicron – so advice is that vaccination is the safest and most effective way for pregnant women to protect themselves and their babies from covid-19."
Professor Polyakov said he believed the results would be similar in Australia. He said being vaccinated didn't increase the risk of adverse pregnancy outcomes but not being vaccinated definitely did.
"I think it's a very, very good paper and it clearly demonstrates the importance of vaccination in pregnancy," he said.
"The chance of contracting covid is roughly the same (for pregnant women) as for non-pregnant women, but there is a risk of it being more severe. The respiratory reserves wane with pregnancy so it's much easier to get into trouble."
He said pregnant women who contracted covid may require hospitalisation and ventilation – and this could lead to a need for early delivery of the baby.
"It's not the infection itself, but rather the premature delivery (that causes an increased risk of perinatal mortality) because the mother is so compromised," he said.
Preterm labour often meant varying levels of prematurity in infants, and this had significant risks, he said.
Professor Polyakov said he believed most pregnant women, and those planning a pregnancy, were heeding the vaccination message.
"Even with Omicron there is a significant risk to people who are in any way compromised, and that includes pregnant women," he said.
"Vaccination is the only way to protect the pregnancy and yourself."