6 April 2020
'Perfect storm' for general practice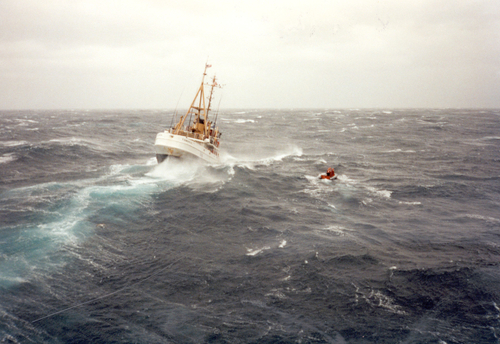 There are very few rays of light for general practitioners, but some help is available for struggling businesses
---
It's a time of anxiety, financial and otherwise, for GPs faced with empty waiting rooms amid an all-enveloping economic downturn.
But there are also glimmers of hope ahead, according to RACGP president Dr Harry Nespolon, who says the crisis has brought general practice a few steps into the 21st century and forced a recognition of its fundamental role in the health system.
For now, COVID-19 is the perfect storm for GPs, medically and economically, he told The Medical Republic.
Routine work was now hazardous, yet a lack of it threatened their livelihood.
In the latest online survey  conducted by TMR, 54% of 175 respondents said revenue was more than 30% down on last year.
Dr Nespolon said some GPs had reported losing half their normal intake of patients, and telehealth would not replace all that income.
"It will help a lot," he said. "But there's a lot of health-maintenance visits that patients probably will defer until this whole episode is over.
"General practices are very marginal business at the best of times and this is really threatening the viability of a lot of them."
The government has made telehealth Medicare-rebatable for all patients, and is dropping the requirement to bulk-bill all but children and concessional and vulnerable patients.
It has doubled the incentive for bulk-billing telehealth for concession patients and those under 16, and for bulk-billing face-to-face attendances (up to $12.80 in the cities and $19.30 elsewhere).
Practice Incentive Program Quality Improvement (PIPQI) payments will be doubled for practices that keep their doors open for at least four hours a day (or 50% of normal hours for part-time practices). These payments will come on May 1 and August 1.

The JobKeeper scheme will provide $1500 per fortnight per employee for up to six months. This not only helps employees who might otherwise be let go, but also employers who won't have to rehire later.
Available on application to the Australian Taxation Office, the JobKeeper scheme is open to any employer who can show that their business turnover (<$1 billion) has fallen by more than 30 per cent compared with last year.
As a last resort, a sole trader can apply to withdraw $10,000 of their superannuation early if their business has lost 20% of turnover.
The government has also announced free childcare for those affected and two weeks' pandemic leave for all employees.
"GPs are still very anxious about their wellbeing and that of their practice and practice staff," Dr Nespolon said.
"But telehealth has probably decreased the anxiety level a bit. Certainly we have a lot of positive feedback from GPs and from patients, more importantly, about being able to access their care this way."
Discretionary billing would not make up much income, given how many patients would be out of work: "How much will they be able to pay? They're likely to still be bulk-billed."
The extra PIP was welcome and JobKeeper would be very important for general practice, he said. But there was "not much in it for contractors", and financial support relating to tenancies was yet to come.
"We've already seen pathology firms deciding not to pay their leases in general practices," Dr Nespolon said. "For a lot of practices, that was actually their profit margin ­– that's gone. That really will have a significant effect."
The other thing causing a lot of anxiety to GPs was the lack of PPE and sanitiser. Supply via the PHNs has not been what was promised, he said, nor was the national stockpile even close to adequate: "We had 20 million masks in national storage when this began. Dentists need 10 million masks a month just to keep going – so 20 million isn't a lot."
However, this was a "black swan" event, and he was reluctant to criticise the government, which was balancing many more considerations than the average commentator.
"The government is trying to make sure people are safe and still trying to keep our society going. There are real health issues with isolating people and putting them in financial stress. So yes, the government is doing the best in the circumstances to balance very often conflicting goals."
A few positives were even likely to emerge, Dr Nespolon said.
Hospitals would be bursting if it weren't for GPs on the front line, he said. This had forced governments to recognise GPs' role, after decades of empty rhetoric and years of actual financial penalty during the Medicare freeze.
And telehealth, which the college has lobbied for for years, would "absolutely" endure beyond the pandemic.
"There's no doubt it will exist in some form after September 30," he said. "It's moved general practice to about 2007 – that's when the iPhone came out.
"What we've seen over the past two weeks has been a revolution in the way that general practice is delivered in this country and it will not go back to where it was before this crisis.
"In the bushfires we struggled to get any traction. With COVID-19 we have, and hopefully those lessons won't be forgotten once this all ends."