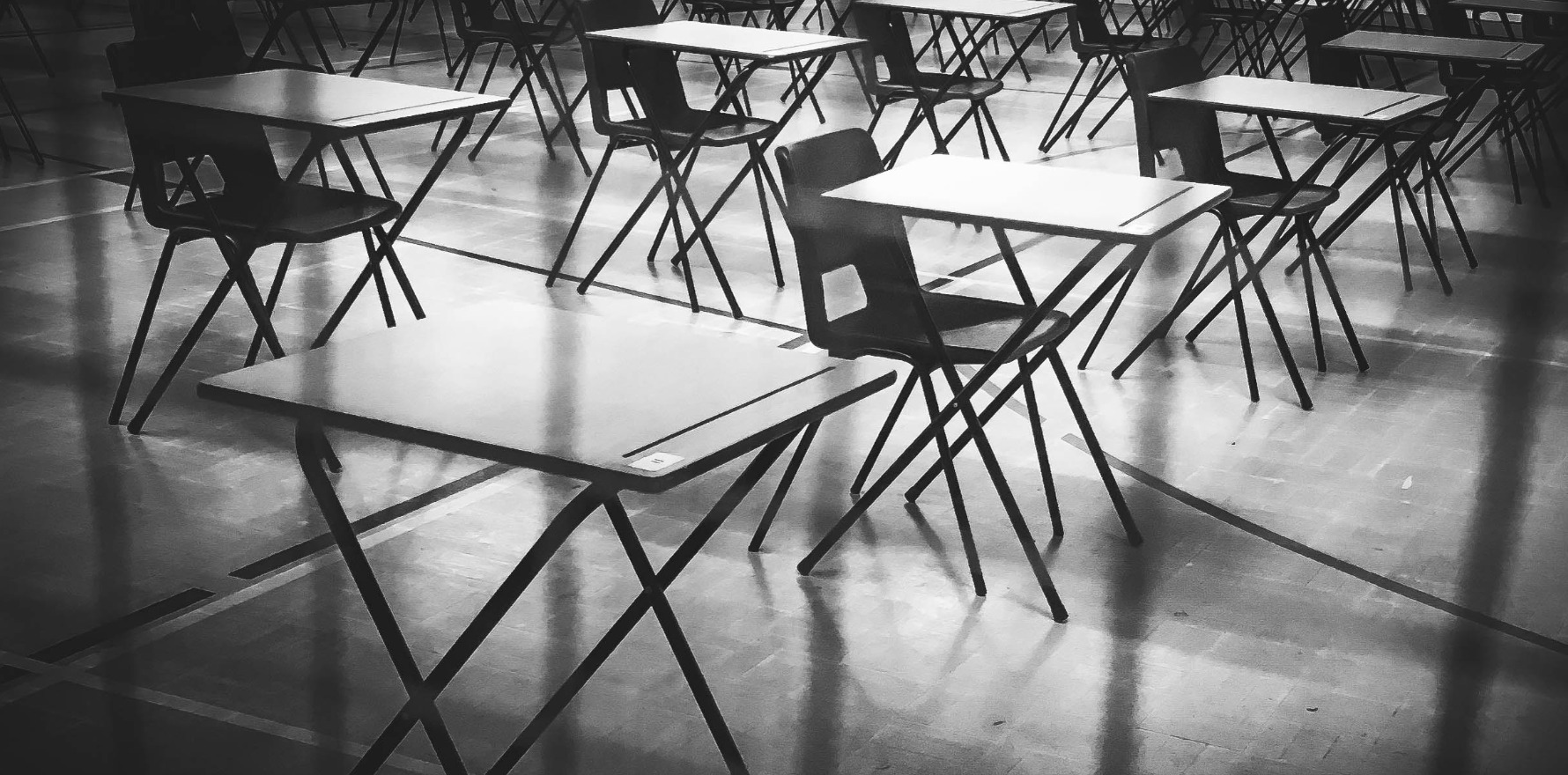 GP trainees in Greater Sydney say the RACGP has left them between "a rock and a hard place" by making them attend in-person exams in the middle of a local covid outbreak.
Hundreds of GPs in training are enrolled to sit the paper-based fellowship exams this weekend, despite stay-at-home orders for Greater Sydney now extended to Friday 16 July. The Key Feature Problem exam is scheduled to run in the afternoon of Friday 9 July and the Applied Knowledge Test will run the following morning, on Saturday 10 July.
Dr King*, a registrar due to re-sit the KFP this weekend following the technical failure in October last year, said: "I'm so cynical at this point about the college's exam processes, that the latest threat of lockdowns doesn't surprise me."
The RACGP's remote online KFP and AKT examinations were cancelled after a system outage left about 1000 candidates stranded.
Instead of repairing their online assessment model, the RACGP decided to implement a face-to-face exam for both the AKT and KFP until at least the end of 2021.
This "contingency" plan soon showed its flaws, with a February lockdown in Perth casting doubt on whether candidates would be able to sit the exams.
And with the pandemic still very much a going concern, the latest outbreaks across Sydney have left some registrars anxious about attending the face-to-face exams alongside other frontline health workers.
"I think it's a total shame to have no alternative pathway to sit exams than face-to-face," Dr King said.
"Having lived through that computer exam failing last year, I understand why they're too gunshy to go through that again, but I still think pursuing that properly would have been the best course of action."
The International Convention Centre in Sydney will be the examination venue for a number of candidates in NSW, with doctors expected to travel into the city centre from wherever they usually live and practice.
A representative from NSW Health told TMR that the ICC does not require an exemption, meaning the exam may go ahead despite the stay-at-home orders.
"Under covid-19 public health orders, the ICC may have one person per 4sqm on the premises," they said.
"The ICC is required to have a comprehensive covid-19 safety plan and all candidates and staff must wear a mask."
But NSW Health also said it was continuing to monitor the evolving situation and would not hesitate to update its advice if needed.
On Wednesday, NSW Chief Health Officer Dr Kerry Chant issued a salient reminder about the severity of covid at a press conference.

"Please as you move about the community assume everyone has covid, follow the public health advice, and please minimise your exposure to others, particularly in indoor settings," Dr Chant said.
Dr Jones* a registrar enrolled to sit the exams this weekend, told TMR that the decision to push ahead with the exams despite the deteriorating situation in NSW was alarming.
"All they have done is release daily updates on their website, and some of us have been getting text messages telling us the exams are going ahead and to just check the website," he said.
TMR understands that on Wednesday afternoon, affected candidates received a text from the RACGP that said: "You may enter Greater Syd/leave home for exams, all other gov't covid rules apply. New info on RACGP website."
But Dr Jones said he felt the RACGP was failing to consider the welfare of their registrars in what was already a very stressful time for them.
"We are all stuck between a rock and a hard place because we busted our arses for these exams and we don't want them to be cancelled – but at the same time, has the RACGP thought about what happens if I bring back covid as an asymptomatic carrier to my practice?" he said.
"You guys are the college, the 'cream of the crop' and your best plan is just putting pen to paper? It doesn't make sense," Dr Jones said.
Candidates will have to make a covid-safe declaration when arriving at the testing venues this weekend, to confirm they:
are free from symptoms related to covid
are not awaiting results from a covid test
have not had contact with a confirmed case of covid in the previous 14 days (except in the course of duties while wearing appropriate PPE)
are not currently required to self-isolate or self-quarantine in accordance with state directions
have not attended any COVID-19 exposure site
have not worked in or volunteered at a hotel quarantine site and/or other port of entry in the last 14 days, and
have not been released from hotel quarantine in the last 14 days.
Any candidate who cannot complete the declaration will be asked to leave the testing centre, and will be supported to sit the exam in the next semester, the RACGP said on its website.
"No, we can't provide an alternate exam date," the RACGP said.
"There are a range of reasons that candidates in an area might be unable to attend an exam: covid-19 lockdown, natural disaster, or another wide-scale emergency.
"In such a scenario, we can't delay the exam for everyone. Hundreds of GPs have planned work, study, families, conferences, weddings, holidays and every other aspect of their lives around the exam dates. Delaying their exam due to an emergency in another part of the country is not feasible."
But the college has also threatened there will be serious consequences for doctors who make a false attestation on the covid-safe forms.
This may include being reported to the state public health unit, being referred to the Medical Board of Australia for professional misconduct and voiding of exam results and/or termination of RACGP membership under the Academic Misconduct Policy.
"This is very unfair … [these expensive exams] only run every six months, so it's a total waste of time and money if you miss it," said Dr Jones.
"And the RACGP is now putting all the responsibility on us, they have decided for some strange reason the rest of the community can be in lockdown, but I'm not. And I have to somehow make my way to the ICC [in the City of Sydney] which was one of the first local government areas to be locked down."
TMR asked the RACGP about a recent Board meeting that discussed the delivery of the fellowship exams, including the tender process and timing for a new exam platform.
Specifically TMR asked if the RACGP could put a timeline on when the college expected to move all fellowship exams back to a computer-based model and what the college was looking for in the new exam platform.
The RACGP did not answer the questions and said: "We're communicating directly with candidates and stakeholders about upcoming exams and assessments, including contingency plans and platform developments."
Meanwhile the RACGP has celebrated the success of its recent online Remote Clinical Exams. RACGP CEO Dr Matthew Miles called the RCE "A credit to everyone involved" in a post on the college website.
*Names have been changed.