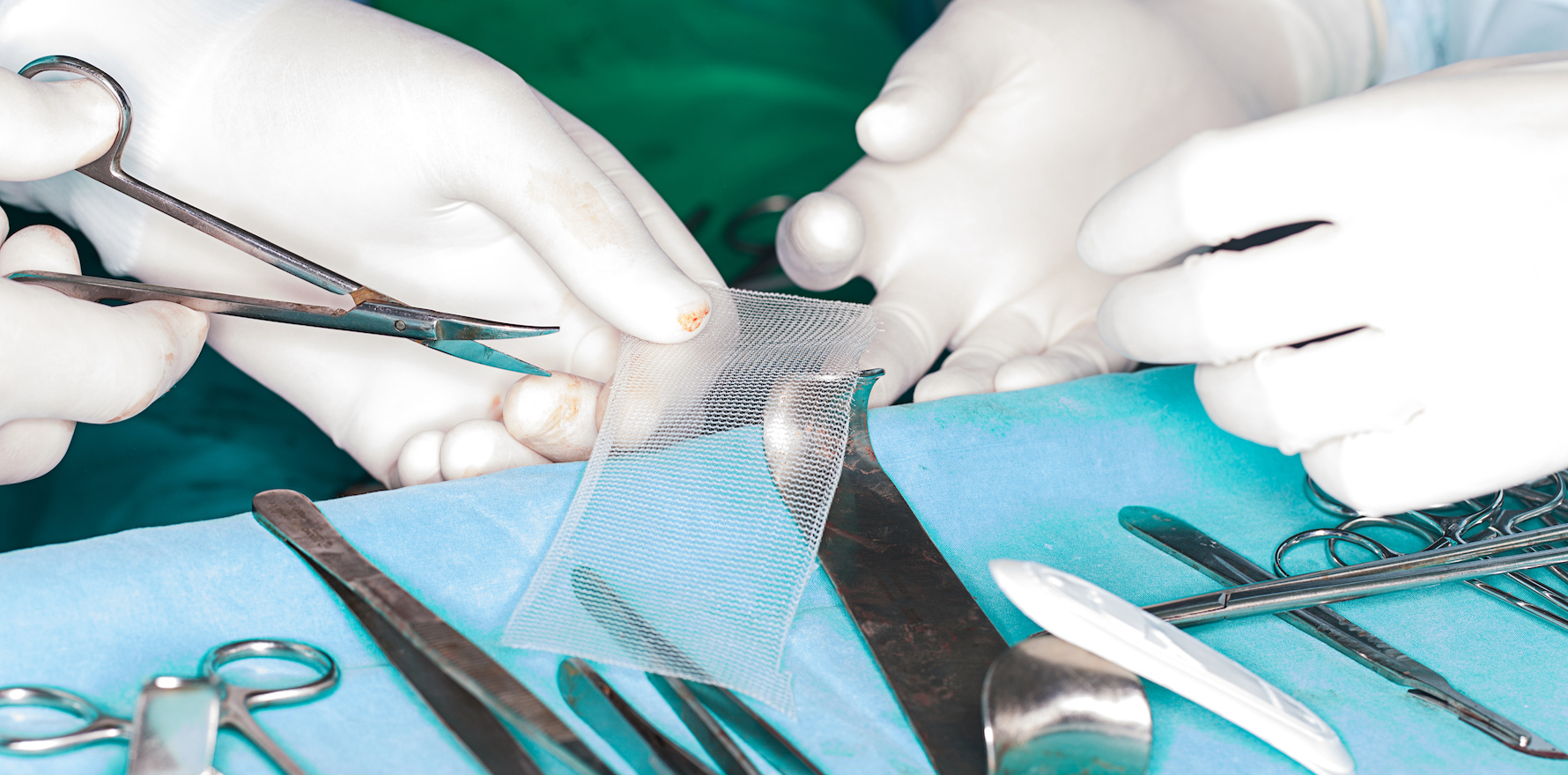 Multinational corporation Johnson & Johnson has lost its appeal against the verdict in a class action lawsuit representing more than 10,000 Australian women, providing closure for many victims of faulty transvaginal mesh; but "thousands" more could still be out there.
The lawsuit was in relation to transvaginal mesh implants, which were used to treat women with conditions such as pelvic organ prolapse or urinary incontinence.
An estimated 40% of women who received these implants, which became popular among surgeons around 2005, later developed complications.
In late 2019 the Federal Court ruled in favour of the complainants, and in March 2020 awarded the three lead litigants a total of $2.6 million in damages.
The ruling found Johnson & Johnson acted negligently, and deliberately downplayed the potential complications of the pelvic mesh, which include the mesh eroding into the vaginal canal, interference with bowel motions and discharge.
A similar class action lawsuit has also begun proceedings this week in the Supreme Court of New South Wales against medical device manufacturer Boston Scientific, which also produced faulty pelvic mesh.
Thierry Vancaillie, clinical professor in gynaecology at the University of New South Wales' Women's Health and Research Institute, has been involved in treating many of the women who developed significant post-surgical pain related to the mesh implants.
"I'm actually quite happy that the court case is finally over, and in favour of these women so that they can finally move on," Professor Vancaillie told TMR.
"Because having the court case hanging over your head is always an impediment to improvement, I think, and so I'm really quite satisfied that finally, we're going to be able to move forward."
Although many of the women who suffered serious side effects now have final closure, Professor Vancaillie fears that now, without the court case in the public eye, many people will simply forget about the dangers of pelvic mesh.
"There are thousands of patients still out there with mesh who are doing fine now, but who may develop complications next year or a couple of years down the track," Professor Vancaillie said.
"We need to continue to raise awareness among people with mesh implants and we need to continue following them."
The extended period of time which it can take for complications to develop is one of the major reasons pelvic mesh was used for so long, even after reports of faulty implants began to surface as early as 2008.
"There was never an explosion, so to speak, of problems which was obvious, but we slowly accumulated them over time," Professor Vancaillie said.
"That is, I think, one of the reasons why it took so long to take action and say, 'Oh, wait a minute, it's not just a complication here and there, it's a lot of them."
Professor Vancaillie, for his part, will be keeping pelvic mesh at front of mind.
"I believe that we can, in some cases, pre-empt issues and avoid bad complications," he said.
"So that's my greatest fear – that we forget them."