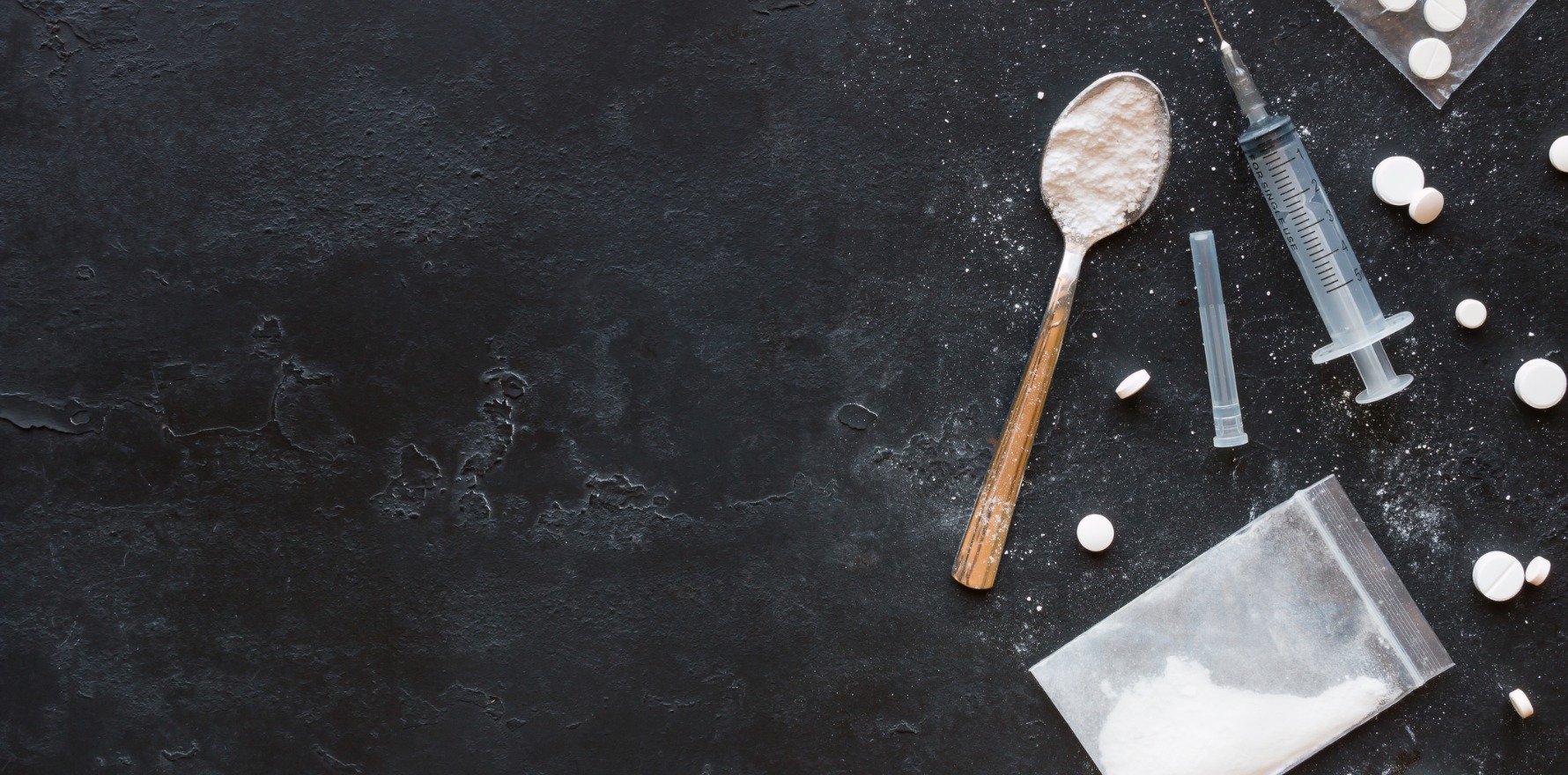 Drug-induced deaths have remained at an all-time high, surpassing the previous records set in the late 1990s for the fifth year in a row, according to new Australian data.
Overdose death rates in Australia reached their lowest recorded point in 2006 but have been rising close to late-1990s levels ever since.
There were 1865 drug-induced deaths in 2019 – or five per day – compared to 1740 in 1999. The 2019 age-standardised rate of 7.4 deaths per 100,000 people is still lower than the 1999 rate of 9.15 (or 13.1 for males).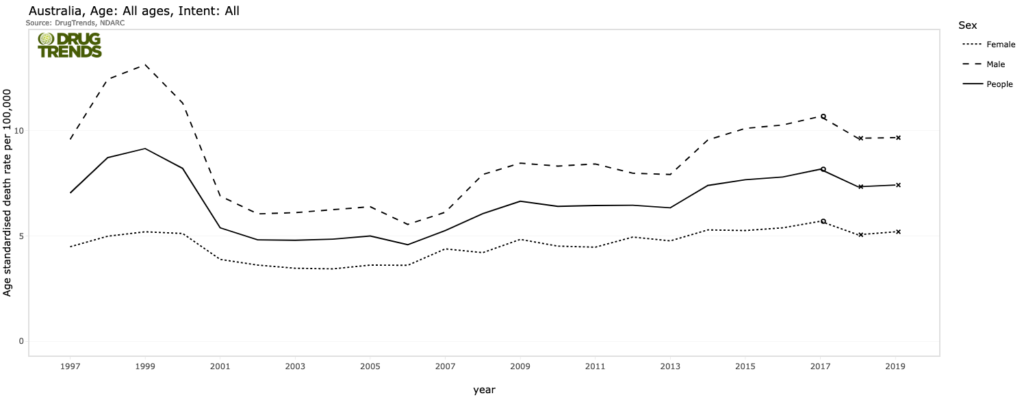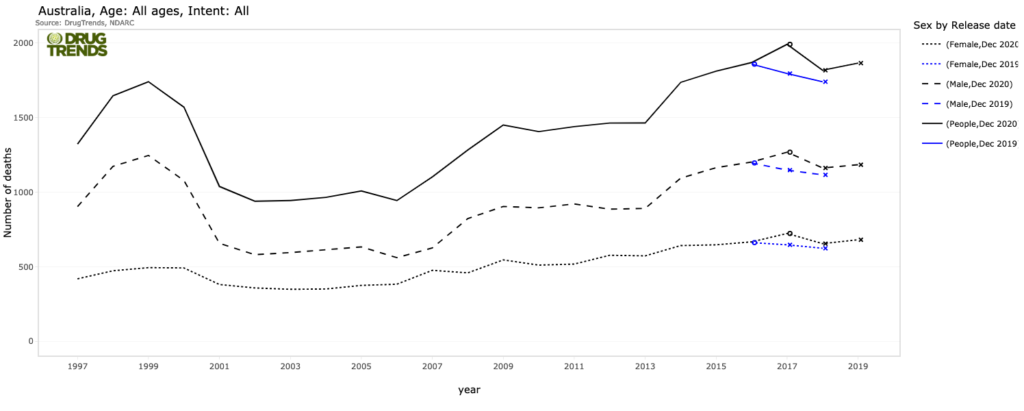 The data – released by the University of New South Wales' National Drug and Alcohol Research Centre – reveals a four-fold increase in amphetamine-related deaths over the 10 years to 2019, during which time opioid-related deaths also doubled.
Opioids were involved in the highest number of deaths, roughly 1100; of these deaths, the majority were caused by pharmaceutical opioids like oxycodone, codeine and tramadol.
Another recent study, also from the National Drug and Alcohol Research Centre, challenged the view that risk assessments prior to starting on opioid treatment can predict which patients will develop an addiction.
After reviewing the prevalence, incidence, cessation and persistence of a range of opioid use behaviours and harm indicators, the research team found the behaviours to be unstable over time.
Typically, they only occurred at one or two points across five years of follow-up.
Over the three years to 2019, cocaine-related deaths more than doubled, but still only account for a small portion of death when compared to heroin and methamphetamine.
According to the UNSW data, approximately one quarter of drug-induced deaths in 2019 were intentional.
The presence of one or more psychosocial risk factors – most commonly a history of self-harm – was identified in more than half of the intentional deaths.
Over time, the demographic characteristics of overdose deaths have shifted; where, in the late 1990s, the 25 to 34 age-group consistently recorded a higher death rate, it is now the two age brackets between 35 and 54 who account for the most deaths.
Data related to drug-induced deaths in 2020 is set to be released in the later half of this year.