1 September 2021
Our record on disability needs to be broken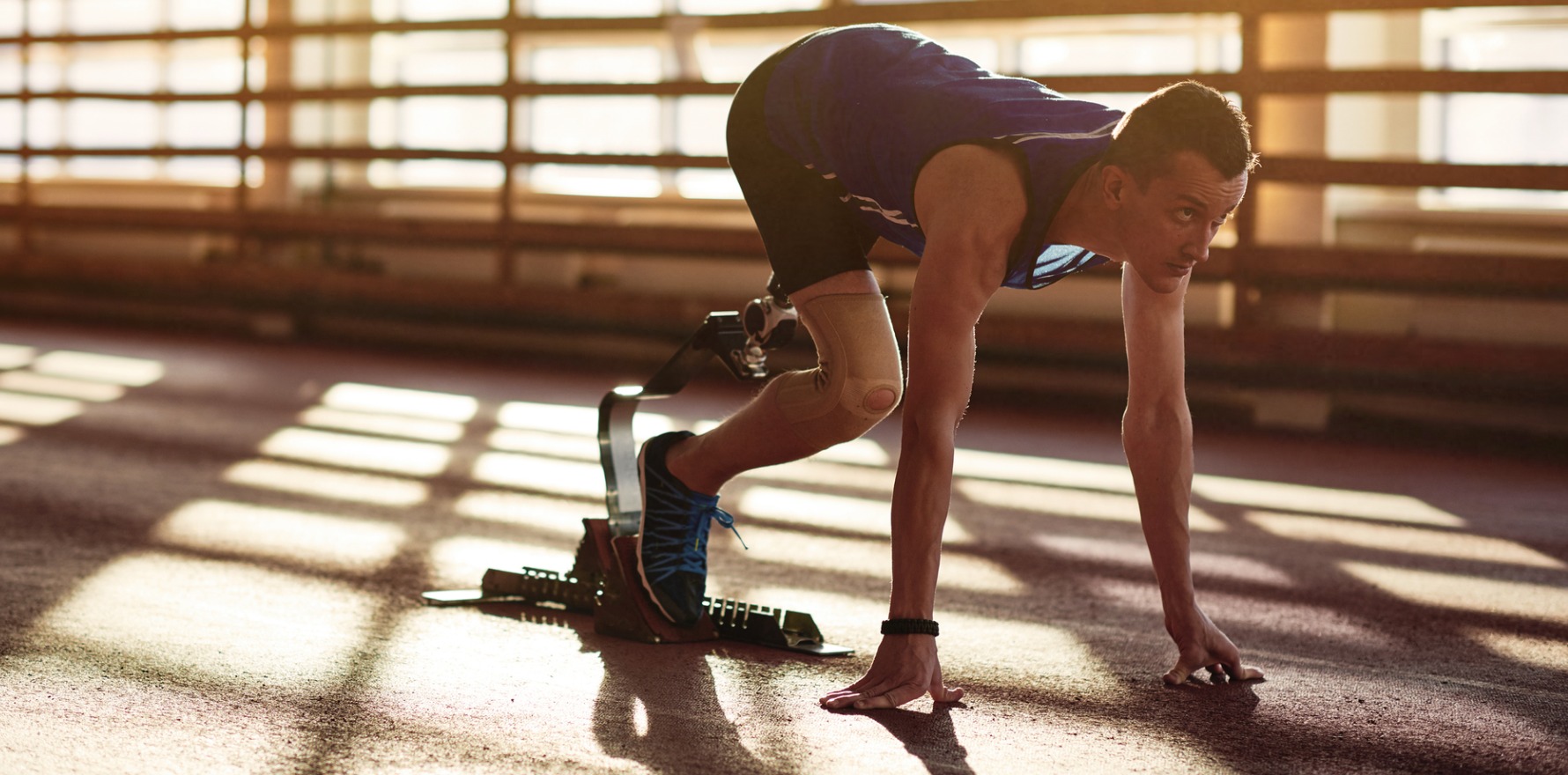 As a rich country we should be doing better by this group, who live in poverty at the highest rate in the OECD.
---
This Sunday marks the end of the Tokyo Paralympics, where Australia sent over its largest contingent of athletes to contest an overseas Paralympic Games to date.
The Games have come a long way. Despite having existed since 1960, the Paralympics was not covered on Australian television until 1988, when the ABC sent over a crew to report on the Seoul Games, and only recently has it come to be considered of equal importance to the Olympics (though of note, Paralympic athletes do not receive the same pay).
It is arguably, then, an ideal opportunity to consider not just how far Australia has come with respect to looking after the health of people with disabilities, but how far we still have to go.
Some facts and figures
For a nation as ostensibly advanced and affluent as Australia, the statistics are shocking.
One in six Australians have some form of disability. Australians with disability are four times as likely to experience high or very high rates of psychological distress as Australians without, and have higher rates of conditions such as hypertension and obesity.
For people with an intellectual disability, the statistics are particularly sobering. A NSW study published in 2017, the largest Australian study of its kind, found that 38% of deaths in this population were potentially avoidable (more than double those without an intellectual disability). These deaths were dominated by conditions including infections, circulatory disease, and cancer.
A study published in the MJA in May this year, the first Australian study of its kind, found that potentially avoidable hospitalisations in NSW occurred at a rate up to eight times higher for those with intellectual disability than the general population. Hospitalisation for vaccine-preventable conditions, such as influenza, were found to be three times higher.
Adults with disability, especially those with severe or profound disability, are more likely than adults without disability to experience all types of violence. Forty per cent of women with disability and 47% of men with disability report having experienced violence after the age of 15 (compared with 26% and 38% without disability, respectively, and a staggering 90% of women with an intellectual disability in Australia will be sexually abused in their lifetime.
The facts on employment and socioeconomic status – significant determinants of health – are similarly alarming. Only 53% of Australians with a disability are employed, compared to 83% of all working-aged people. In fact, Australia ranks 21st out of 29 OECD nations for employment rates for people with a disability. Australians with disability live in poverty at the highest rates in the OECD. Furthermore, complaints about disability discrimination form the largest category of discrimination reported to the Australian Human Rights Commission.
Regarding education, only 41% of people with a disability between 15 to 64 years of age have completed Year 12, compared with 63% of those without.
Many struggle to find appropriate housing: there is no mandatory accessibility standard for housing contained in the National Construction Code at present, and inaccessible homes continue to be built. This affects mental health, wellbeing, and injury risk, among other things. Some young people live in aged care homes. Many live in housing that is unaffordable.
These statistics are not the inevitable result of having a disability, but rather the product of systemic failures across multiple sectors.
What is being done
In 2008, Australia ratified the UN Convention on the Rights of Persons with Disabilities, which details the responsibilities of governments to uphold the fundamental human rights of people with disabilities. However, a report submitted to the Royal Commission in October 2020 by Professor Ron McCallum concluded that Australia is not upholding the UN's human rights protocols.
In 2011 the federal government launched the National Disability Strategy 2010-2020, a commitment to improving the lives of Australians with disability, promising a high level report every two years to track progress in the six areas of policy action it focused on. This reporting did not occur.
In 2017 the Centre of Research Excellence in Disability and Health, based at the University of Melbourne, was founded. Funded by the NHMRC, the centre is a world-first, bringing together researchers and stakeholders with an aim to identify strategies through its research to guide social and health policy reform.
In April 2019 the Royal Commission into Violence, Abuse, Neglect and Exploitation of People with Disability was established. In October 2020, the commission's chair requested a 17-month extension, citing the inquiry's exceptionally broad terms of reference, meaning the final report is due September 2023. The 561-page interim report revealed that Australians with disabilities experience maltreatment across all aspects of life, and "often shocking" levels of violence, abuse, neglect, and exploitation. Recommendations will be released in the final report.
In July this year, the government launched the National Roadmap for Improving the Health of People with Intellectual Disability. The Roadmap is a landmark document that details a comprehensive range of actions to improve health outcomes. This Roadmap is an associated plan to Australia's Disability Strategy 2021-2031, due to be released later this year. The aim of this strategy is to "provide national leadership towards greater inclusion of people with disability, and guide activity across all areas of public policy to be responsive to people with disability".
Also in July, the government launched its new Disability Gateway. This gateway consists of a website and phone line and is designed to be a simple and accessible "one stop shop", where the disability community can find information on policies, programs and available support relating to health, housing, transport, employment, and other services.
Not to be forgotten is the behemoth that is the NDIS. The National Disability Insurance Scheme Act was passed in 2013 to the collective cheers of the nation, replacing a state-funded system that was fundamentally broken, and began its rollout in 2016. It has featured much in the media recently since the government announced plans to bring in independent assessments for NDIS participants, an idea that was scrapped after pressure from disability advocates and other politicians.
The government argued that such reforms were necessary for the long-term financial sustainability of the scheme, recently estimated to cost $60 billion a year by 2030. Too many people were getting into the NDIS and too few were leaving, it said, with spending on supports growing too quickly.
Certainly, this thinking appears at odds with the views of everyday Australians, 82% of whom believe that we should spend as much as is necessary to ensure that people with disabilities have the same opportunities as all other Australians.
What is still to do
Changing societal attitudes is essential. Positive media exposure and education are important in helping to do this. Remarkably, research found that 1 in 3 people in the UK changed their attitudes to disability as a result of how the London Paralympics was portrayed. This led to a longer term snowball effect on employment of those with disabilities.
Businesses must become more inclusive, recognising the potential and existing skills of those with disabilities, and more investment into meaningful community-based employment programs should occur. The positive effects of such programs have already been demonstrated in communities across Australia.
The funding of education for students with disabilities needs to be consistent and targeted. Housing needs to be accessible, safe, affordable, and appropriate. Action on the social determinants of health is crucial and must underpin policy.
We know that being employed improves the heath of disabled Australians, that higher levels of educational attainment are associated with lower levels of morbidity and mortality, and that the evidence linking housing and health status is compelling.
The government must invest in the disability support workforce. It was revealed last year that the workforce needs to double over the following three years to keep pace with demand. The federal government has been called on to actively support the sector's growth, regarding it as part of the new post-covid economy. These workers need to have access to appropriate education and training and be appropriately supported and remunerated.
Obviously, the Royal Commission's recommendations, when released, should be implemented. (A point to note given the government's history of cherry-picking certain recommendations from Royal Commissions while ignoring many others.)
Regarding intellectual disability, there is an urgent need to improve preventative health care. As the Roadmap has outlined, there needs to be better uptake of annual health assessments, the development of best practice guidelines and models of care, and better coordination with other sectors, among other things. Tertiary education for health professionals needs to be improved so they can provide the highest quality care to people with intellectual disability – GPs have been found to lack confidence in providing care to these patients.
There needs to be ongoing investment into research, so that quality data can be obtained to accurately gauge the efficacy of existing strategies and drive further policy reforms. Currently, there is no system in place for using available data to monitor progress on reducing inequities for people with disabilities.
Finally, we must not allow the NDIS, a scheme still ultimately in its infancy, to be systematically dismantled. It is a flawed scheme requiring substantial improvement, but there is no doubt how much it has improved the lives of so many.
Although the challenges may appear momentous, a glance at some of the advancements that have already occurred are testament to the enormous progress that is possible. For instance, the life expectancy of Australians born with Down Syndrome has more than tripled in the four decades to 2002, increasing from 18 to 60 years of age.
Communities must be proactive, too, and lastly we as healthcare providers must do better. We should demonstrate the same employment inclusivity we campaign for in our own workplaces, strive to always provide best practice care and be advocates in our communities wherever necessary.
Dr Brooke Ah Shay is a GP in Maningrida in Arnhem Land, NT, and a member of the working committee of the RACGP for recognition of Advanced Skills in Developmental Disability. These views are her own.