10 June 2020
One night only – health journalism masterclass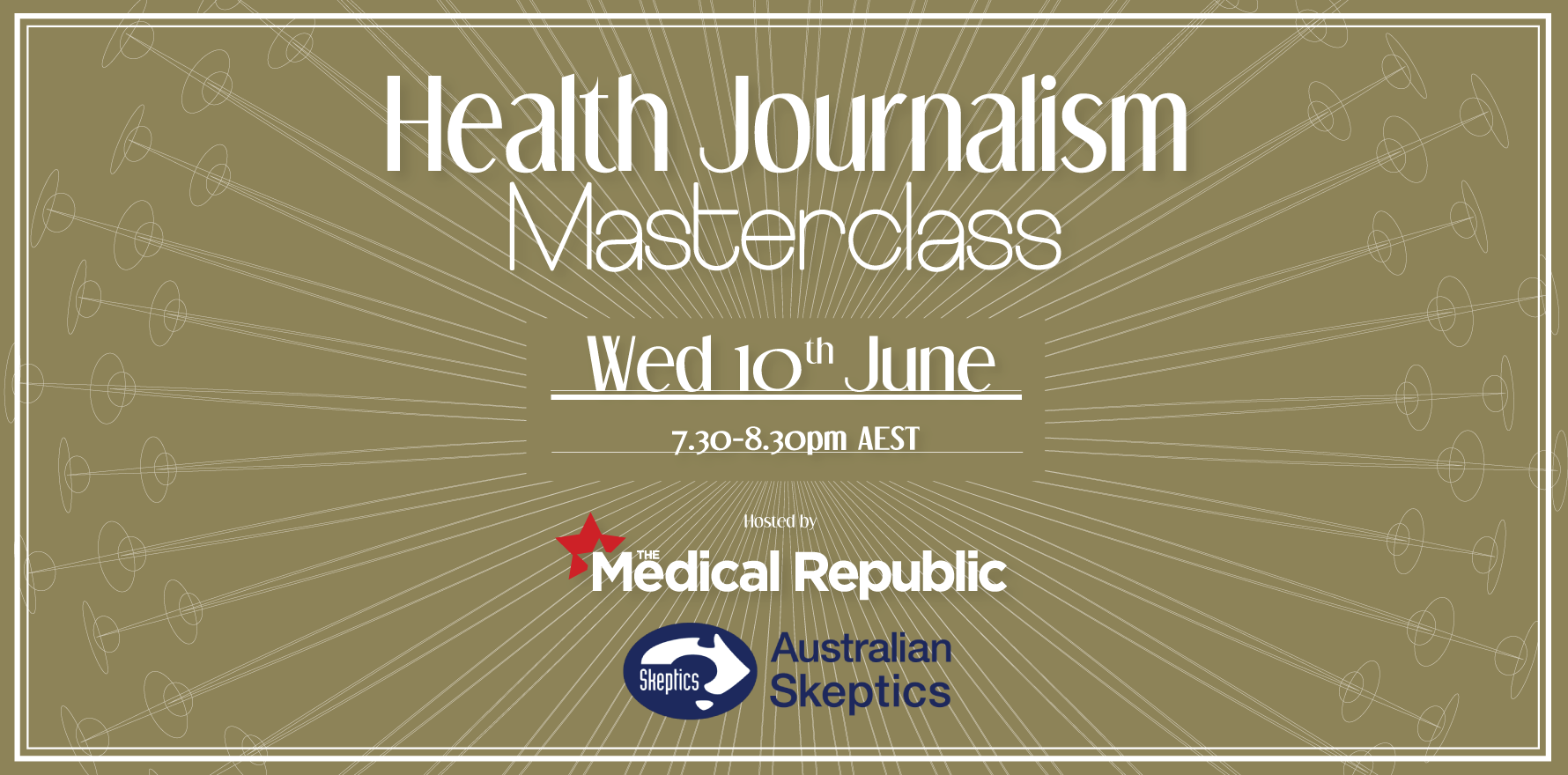 Tonight, we're inviting some of the top health journalists in the country to share their tips and tricks for how to best communicate with the general public during a pandemic
---
Tonight, we're inviting some of the top health journalists in the country to share their tips and tricks for how to best communicate with the general public during a pandemic.
We've got hundreds of reporters attending this free event, and we'd like to invite you – our GP readers – to come along to the webinar at 7.30pm AEST tonight.
Speakers:
Sophie Scott (national medical reporter, ABC)
Dr Norman Swan (host of RN's Health Report, co-host of Coronacast)
Melissa Davey (medical reporter and chief of Melbourne bureau, Guardian Australia)
Gideon Meyerowitz-Katz (epidemiologist and health blogger)
Moderator:
Bianca Nogrady (COVID-19 live blogger at The Medical Republic, president of the Science Journalists Association of Australia)
Talking points:

– How do you know who to trust when some of the peak medical journals are making mistakes?
– What would you do differently or better as a health reporter after your experiences in this pandemic?

– What is it about health reporting that is different to other forms of news reporting? Are the stakes higher? What are the consequences of doing it badly?
Why do we think this is interesting for GPs?
GPs are health communicators too. We think it might be interesting for GPs to hear about what it's like behind the scenes at some of the most influential media outlets in the country.
This event is hosted by Australian Skeptics and The Medical Republic via Zoom.