20 November 2020
Off with her head: On the proposed sacking of the RACGP chair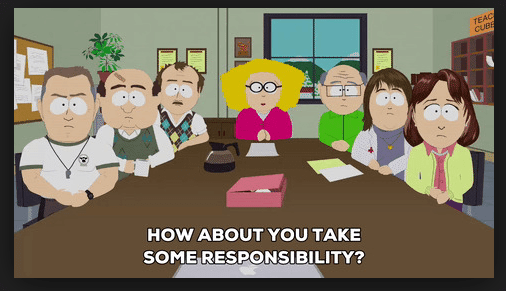 If RACGP voting was compulsory, would you really vote to get rid of the current chair of the college, Christine Nixon?
---
RACGP chair Christine Nixon came in for special treatment this week from media (us included) and social media, with calls for the upcoming college AGM to put a motion that she be sacked for, among other things, overseeing  "systemic failures", including poor governance, exam failures, non-transparency and significantly overpaying the CEO.
A Facebook page set up by RACGP life member Associate Professor Chris Hogan and long term registrar advocate Dr Karyn Matterson, calling for support to get a motion to not renew the current tenure of board chair (read: "sack") and censure the whole board, quickly gained the 100 signatures required to get such a motion up.
But alas, the doctors putting the motion to the executive had not read the "21 day rule" in the constitution, which required such a motion to be delivered to the board not less than 21 days before the AGM.
Professor Hogan and Dr Matterson cried foul, citing the use of a "legal" technicality to stifle a motion that members clearly wanted raised. Perhaps sensing yet another car crash, new CEO Dr Matthew Miles and Company Secretary David Goldberg agreed to meet personally with Professor Hogan and Dr Matterson to discuss the matter and issued a statement reinforcing that they were listening.
Both major medical media outlets jumped on the story (as we do) and published the whole unfolding drama to the broader GP community on Thursday night. Australian Doctor, which initially broke the story, followed up with a snap poll and then led the next day with "Nearly 90% of college members say the RACGP is wrong to deny a no confidence vote on the performance of its board, an Australian Doctor poll suggests".
Professor Hogan spoke to The Medical Republic and said he'd be happy if the motions were at least discussed by the board on some level, and the board came back to them.
Professor Hogan won't release 23 detailed items he wants raised and discussed because he said he wasn't looking to go to war with the college or the board, and releasing the items publicly risked inflaming emotions and distorting the process.
He told TMR he felt there was a good chance he could get the board to review the items, albeit not likely during the upcoming AGM. He was at pains to stress he wanted the process to be a sensible two-way discussion, not adversarial.
But how many RACGP members really do want to sack Nixon, and if the 23 items aren't being made public, would they even really know why?
Let me just slip into my glass house for a tick.
The Facebook group that started this story has 166 members. We got about 1,000 hits on our story, which is more than triple the average, and we're going to assume that Australian Doctor got the same response, so the topic is clearly of interest to members.
But 90% of members think Nixon should go?
The AusDoc snap poll did not reveal their sample size. We suspect it wasn't large, given the time frame, and the negative response to the poll is a bit of a no brainer if you stick it straight after a reasonably sensational story about it – one in which a group of respected GPs were being denied the chance to put a fairly controversial motion to the college's AGM, on technical grounds.
We at TMR published the same story initially.
So how many members is that voting for Nixon to go again?
Remember, only 4,000 of a potential voting member pool of about 30,000 actually voted for the new president recently.
You really do wonder what would happen if you could engage all 30,000 and ask them to vote yay or nay or not interested on the motions. That would be an interesting story.
But it wasn't one we had, unfortunately.
It's not to say that this isn't an interesting story and should not have been published but there are quite a few parallels here with the big social media and media world, where a small group of disaffected bandits can easily get the stage on social media, and get amplified by the actual media to a point where often the important facts are lost.
I think I just threw that stone at my own glass house.
Part of the point I'm trying to make is that it's hard for people who run big organisations these days to manage the significant fires that can be started in social media and run with by the actual media.
To be fair to us, to the bandits, and to AusDoc, the RACGP hasn't exactly performed in a manner that is transparent, competent and fair to a broad spectrum of their membership in the last decade. They have left themselves open to attacks like these and some of the attacks, even this one perhaps, could easily be valid.
But if you peel back the actual numbers here, there isn't much of a story … yet. And if handled correctly by Dr Miles and Co., who probably should get the board to have a look at Professor Hogan's 23 points treatise, and get back to him, it might just go away for the right reasons.
What might the right reasons be?
Now the plot really thickens. Yes, the RACGP has performed badly in the last 10 years, albeit not in terms of financials, membership, and perhaps even governance (mainly in terms of member return on value and ROI on goals, one of which is getting GPs paid better).
But in fairness to Nixon, it looks a lot like she may have been a significant factor in deciding to move on the long term, powerful and seemingly immovable CEO of the past 10 years. A CEO who, as the head of the executive of the college in all those years, is the actual member of executive  who most company boards would be holding responsible if there was a lot of mess and dysfunction.
In blunt terms, it's not likely past president Dr Harry Nespolon managed to unseat the past CEO without the ear and help of Nixon. That's what chairs and boards do. Hire and fire CEOs. Chair people are particularly important in such a process.
If Nixon did do that, then maybe she gets things have been wrong for a while, understands that in the case of the college, the change could never really be revolutionary anyway, and is playing a long game. If the new CEO Dr Miles is good enough, that could also be part of her plan. No one can judge yet whether Dr Miles is that good new leader, but most of the signs are good. He listens, he reacts, he's definitely calm in a crisis, and under the enormous pressure of the exam failures, not created by him, he is at least listening and making sure transparent and fair existing processes are followed.
That the college hasn't responded yet to the registrars' pleas, via a lawyer, for more dialogue and close consultation on damages, isn't a perfect look, but he's only been there a couple of months. He does need to show a little restraint and caution in an ecosystem he would be hard pressed to have sized up properly in such a short amount of time.
He has a whole new and strange culture to comprehend, both on the side of the executive, which is likely still dysfunctional in many ways from years of dysfunctional leadership, and which he has to bring with him if he is going to change things for the better, and at times from the members themselves of course.
Which is a long way of saying, maybe, just maybe, Dr Miles, Nixon, and a new president, when this presidents actually starts after November 30 (Dr Karen Price) , need a bit more time. Maybe things are changing, albeit slowly, and calls for "off with her head" aren't such a great idea at the next AGM.
Maybe.
And maybe you need at least, 2-3000 members raging on social media, not 166, to understand what the members are upset about.