6 December 2021
NSW silent on contact-tracing without check-ins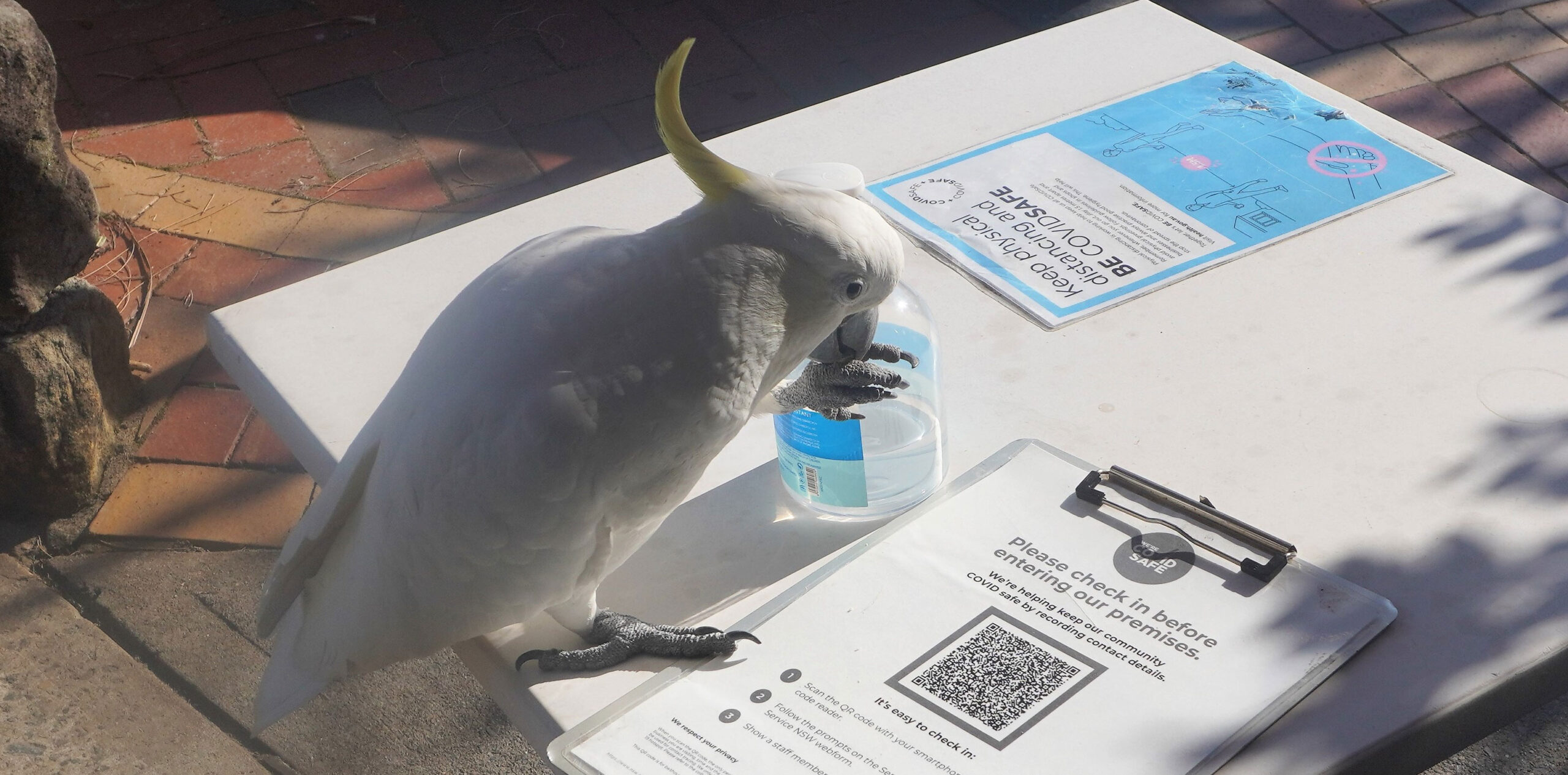 It's just over a week until the NSW government will lift the requirement for QR code check-in for most hospitality and retail settings, but it is yet to reveal the plan for contact tracing without it.
From 15 December or when the state reaches 95% double-vaccination coverage for those aged 16 and over, whichever is first, QR code check-ins will no longer be required for most retail or hospitality venues. There are some exceptions including pubs, small bars, registered clubs and indoor music festivals with more than 1000 people.
The government will also remove density limits and mask requirements for indoor hospitality and retail – except for front-of-house hospitality staff who aren't fully vaccinated – and covid safety plans will be optional for businesses.
However the NSW government has not provided details of how contact tracing will be carried out without QR code check-ins or exposure notifications.
Given that NSW Health has long since stopped publishing exposure sites on its webpage, for the moment it appears that NSW residents will have no way of knowing if they have been exposed to covid at these venues.
Medical experts have expressed concern about the easing of these requirements, particularly with the Omicron variant now in the community.
"It will make it much more difficult to control, especially if case numbers get really large again," said Professor Raina McIntyre, head of the biosecurity program at the Kirby Institute at UNSW. "The more we use the non-pharmaceutical measures, the quicker we can return to normality."
Professor Alexandra Martiniuk, epidemiologist at the University of Sydney, says Australia has the opportunity to learn from the experiences of other highly-vaccinated countries such as the United Kingdom and Israel, because "we're walking into exactly the same story".
"What we've learned is: don't drop public health restrictions all at once; do it in a stepped approach," Professor Martiniuk told The Medical Republic. Contact tracing in particular was an important public health measure, and check-ins were an effective digital tool to assist it, she said.
Currently, all other states require either digital or written check-ins for public venues, with many highlighting the importance of digital check-ins for contact tracing and exposure notifications.
Professor Martiniuk also criticised the NSW government's decision to remove details of exposure sites from the NSW Health website, saying that the lack of sharing of data will make people more fearful, not less.
"The government wants us to put it all behind us and lighten up and have a fun summer, but most of the public won't have the wool pulled over their eyes that easily," she said. "There's a big population that wants to know the information so they can make better choices, so they can fuel the economy but know that they are safe in doing so."
A spokeperson for NSW minister Stuart Ayres – who in addition to being Minister for Jobs, Investment, Tourism and Western Sydney, is also responsible for the state's covid roadmap – said the government was working on a plan for contact tracing after the regulations changed, but did not provide any further information.
NSW Health also refused to comment on the question of how state health authorities would contact-trace once sign-in requirements are lifted, while the office of Brad Hazzard – Minister for Health and Medical Research – referred the question to Mr Ayres' office.
The arrival of the Omicron variant is a further complication. Professor Martiniuk said that if the variant was indeed more transmissible, it would be wiser to delay easing public health measures until more was known.
The Rural Doctors' Association of Australia has also urged governments not to do away with shop check-ins and mask-wearing, because of the presence of Omicron.
"We urge state governments to keep in place the requirements to wear masks when you are indoors (except your own home) and outdoors when you can't socially distance, and to continue to check-in at all venues," RDAA president Dr Megan Belot said in a statement.
It warned that easing restrictions prematurely could lead to further lockdowns.
"Taking individual steps now to protect ourselves and others will help avoid this – but in the absence of individuals taking those steps themselves, mask-wearing and covid check-ins should remain the law."