10 May 2021
Nostalgia for simpler times when 'BBQ man' was just after a BBQ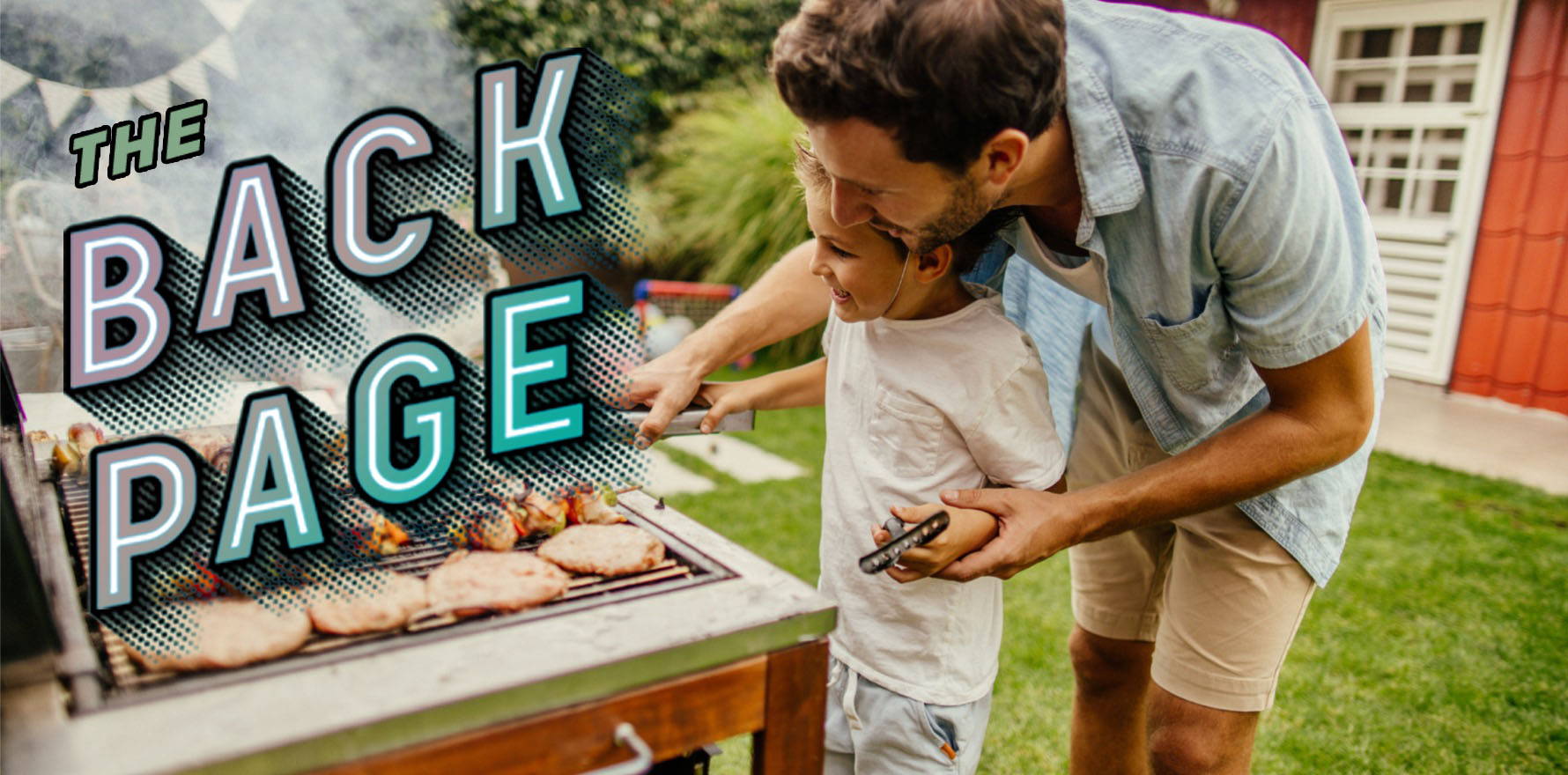 The identity of the Sydney man who tested positive for COVID-19 last week has been cruelly revealed by the press.
NSW health minister Brad Hazzard has blasted the Australian Financial Review for undermining public health by naming the patient.
The individual in question rose to fame under the title of "BBQ man", after NSW Health revealed that he had visited several BBQ shops over the course of one weekend.

The man's movements led to furious speculation about the purpose of visiting Barbeques Galore in Casula and Annandale as well as Joe's Barbeques & Heating and Tucker Barbeques in Silverwater.

"I have questions. After all that research, what model did he buy?" wrote Dom Knight (co-founder of The Chaser) in the SMH over the weekend. "Sir, please hold a press conference over Zoom."
Every woman and her dog had an opinion on this, but one tweeter apparently hit the nail on the head, hypothesising that BBQ man was actually an executive looking to BUY a chain of barbecue stores and was doing his due diligence on the purchase.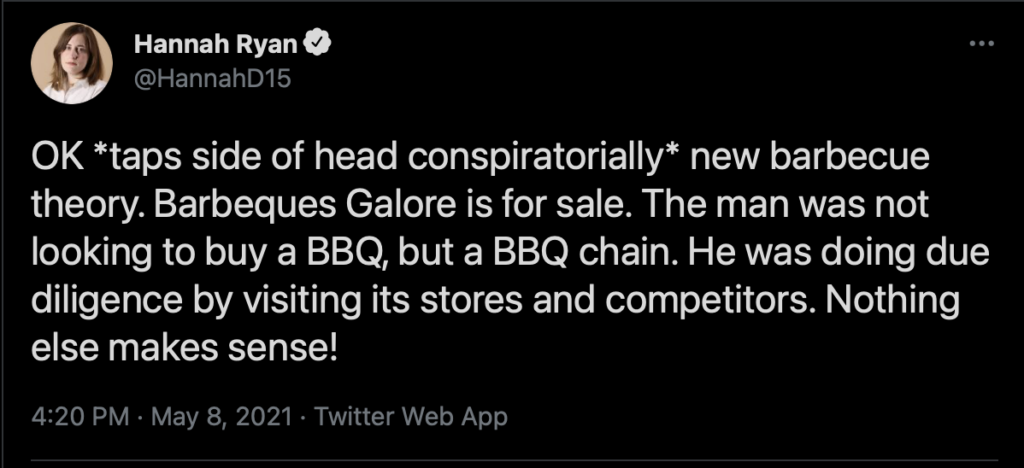 That turned out to be exactly what he was doing.
Exposing a patient's name is a pretty unkind thing for a newspaper to do, but The Back Page understands that the real damage here has been to our collective sense of metropolitan identity.
"I'm a bit disappointed that he wasn't just after a great BBQ," said one Sydneysider.
"I like the fantasy of this being 'one man's mission for the perfect BBQ'."
Another said: "From his itinerary I knew he was probably wealthier than the average Australian, but I liked the narrative that even rich Australians enjoy a good steak on the barbie."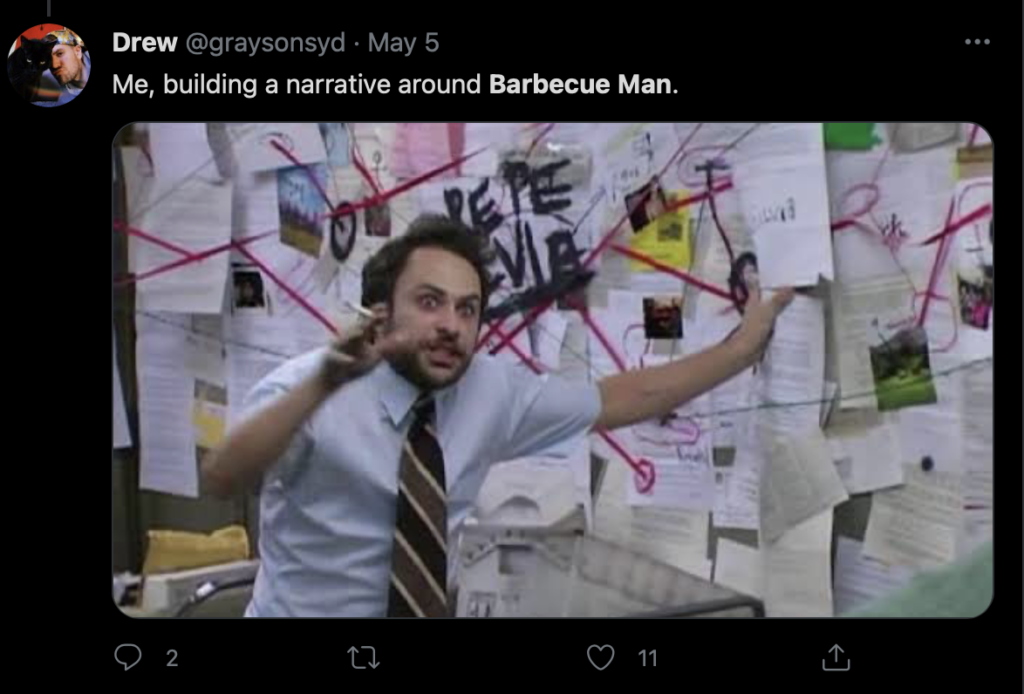 If you spend too much brain energy wondering why people who are COVID-19 positive have more thrilling weekend adventures than you, email story tips to felicity@medicalrepublic.com.au