18 October 2021
No significant link between cancer and bDMARDs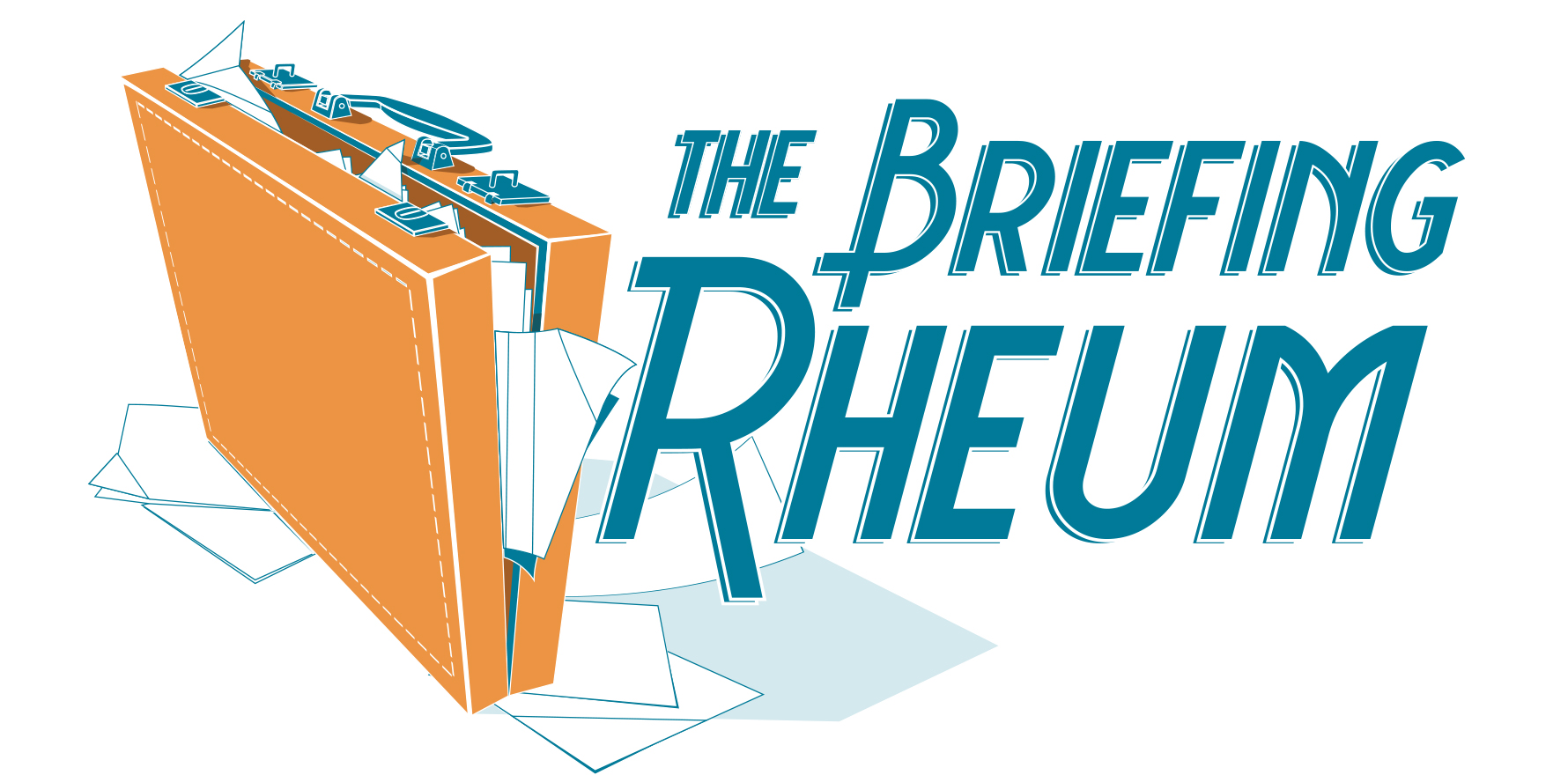 Plus: New evidence for live shingles vaccine in TNFi patients; EUA request submitted for covid prophylaxis in immunocompromised.
No significant link between cancer and bDMARDs
by Wendy John
Rheumatoid arthritis patients with a history of cancer were at no greater risk of most cancers from using bDMARDs according to a new systematic review and meta-analysis.
Historically, rheumatoid arthritis patients have shown an increased risk for cancers. The study authors said that bDMARDs, in particular anti-TNF agents, "were initially suspected to increase the incidence of cancers by interfering with the immune system". As such, some recommendations delayed bDMARD treatment for patients with a history of cancer until five years of remission was reached.
However, the new findings, published in Arthritis Care & Research, indicated that bDMARD treatment protocols might be reconsidered.
Subjects were adults with rheumatoid arthritis, axial spondyloarthritis or psoriatic arthritis and a history of cancer who were taking TNF inhibitors, rituximab, abatacept or tocilizumab.
For rheumatoid arthritis patients who used bDMARDs and also had a history of cancer the overall rate ratio (RR) for risk of neoplasia was 1.09, compared with similar patients who did not receive bDMARDs. With TNF agents RR was 1.11 and with rituximab RR was 0.79, all statistically non-significant.
The exception was rheumatoid arthritis patients with a history of skin cancer where the risk of recurrence or new cancer was increased with bDMARDs. However, the increased risk was not found when melanoma was excluded. The paucity of relevant literature on melanoma precluded new conclusions about the cancer.
The systematic literature review covered research up till June 2019 but authors said limitations included the small size of many studies.
Arthritis Care Res 2021, 21 September
New evidence for live shingles vaccine in TNFi patients
By Holly Payne
American researchers now believe that the live attenuated varicella-zoster vaccine, Zostavax, is both safe and offers "reasonable short-term" efficacy for patients receiving immunomodulatory therapy.
In a randomised, blinded controlled trial of about 600 adults, researchers led by University of Alabama rheumatologist Dr Jeffrey Curtis found that vaccine-induced IgG responses in patients receiving TNF inhibitors were "robust", although cell-mediated responses were not sustained at one year follow-up.
The trial population was mainly being treated for rheumatoid arthritis, and the two most-used medications were adalimumab and infliximab. All were over 50 years of age.
Despite fears that using Zostavax for significantly immunocompromised patients could result in vaccine-induced infections, the researchers said there were no cases of confirmed varicella infection in the study population following vaccination.
"Our data suggest that this vaccine, although historically contraindicated in those using TNF inhibitors, can be safely used in this setting; however, its long-term efficacy in such patients is unknown," the authors wrote in Annals of Internal Medicine.
While these findings are encouraging, ATAGI currently recommends inactivated herpes zoster vaccine Shingrix for immunocompromised patients.
Annals of Internal Medicine 2021, 28 September (online)
EUA request submitted for covid prophylaxis in immunocompromised
By Bianca Nogrady
The first non-vaccine treatment to prevent symptomatic covid has been submitted for emergency use authorisation to the US Food and Drug Administration.
AstraZeneca reports it has filed an application for AZD7442; a long-acting antibody combination which unpublished phase 3 trial data suggests can reduce the risk of symptomatic infection by 77%, even among individuals at greater risk of severe disease.
According to a press release from AstraZeneca, the trial of 5197 individuals without SARS-CoV-2 infection at baseline – three-quarters of whom had significant comorbidities at baseline – showed a significant reduction in symptomatic disease compared to placebo.
The drug contains two monoclonal antibodies that were derived from B-cells from patients who had recovered from SARS-CoV-2 infection, and earlier in vitro studies suggest the treatment is effective at neutralising newer variants including Delta.
Mene Pangalos, Executive Vice President, BioPharmaceuticals R&D, AstraZeneca, said: "Vulnerable populations such as the immunocompromised often aren't able to mount a protective response following vaccination and continue to be at risk of developing COVID-19.
"With this first global regulatory filing, we are one step closer to providing an additional option to help protect against COVID-19 alongside vaccines. We look forward to sharing AZD7442 data for the treatment of COVID-19 later this year."