20 January 2021
Q&A: Why we need the vaccine now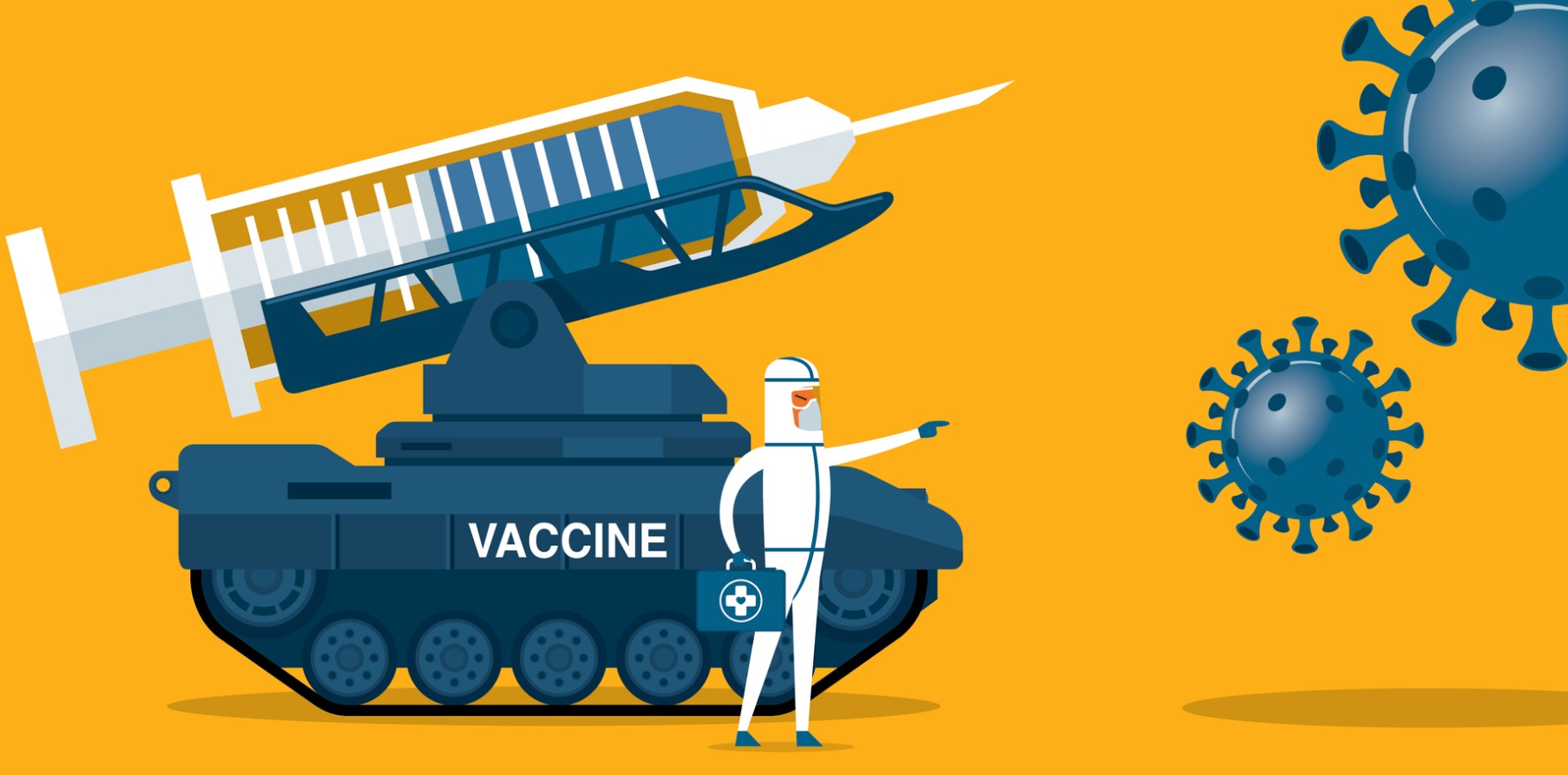 Dr Omar Khorshid says GPs should be the linchpin of the national vaccination program, but a new MBS item number is needed.
---
TMR spoke with AMA President Dr Omar Khorshid about the government's latest plans for the vaccine rollout.
TMR: What's going to be the role of general practice in the vaccine rollout?
OK: Our understanding is that the initial Phase 1a rollout is obviously targeted at very specific groups, with the Pfizer vaccine that needs storage at minus 70C. Clearly, they want to minimise wastage, and it makes sense to send those initial doses to those hospital hubs or respiratory clinics.
From what we understand GPs would be involved in the broader rollout, which is likely to be a different vaccine, and AstraZeneca appears to be the likely candidate. It's got good results, it's effective at preventing severe disease, and it is going to be manufactured here in Australia, which means we can guarantee supply. Plus the lower requirements for freezing or refrigeration make it a far more suitable candidate than the Pfizer vaccine for our vast country.
But even rolling out AstraZeneca to 20 million people is still a pretty hard logistic path. It's going to be really challenging, but it's one that we think has to be centred around general practice.
TMR: Can GPs get on board with the Pfizer vaccine rollout?
OK: We're expecting there to be no crossover – hospital hubs will have Pfizer and general practice will have AstraZeneca. You don't want the one general practice having both vaccines. The government wants to keep the physical location separate. So if a patient knows they've been to a respiratory clinic for their first dose, they go the respiratory clinic for their second dose, to get the same vaccine both times.
TMR: Is it true that once the TGA gives approval for the Pfizer vaccine, it'll take about two weeks to start rolling out?
OK: Pfizer is expecting to see a decision on the vaccine in January and the company won't send the vaccine from Europe to Australia until it is approved. Then the batches have got to be tested by the TGA. So two weeks sounds a little ambitious, but we have been told to expect middle of February as a likely rollout time for Pfizer.
TMR: We're not seeing much in the way of education, information, training so far. Is a month long enough to achieve all of that?
OK: I understand the department's working hard on the information that will go to the community and to general practitioners. We have been saying the exact same thing – they need to be really careful to put out this information in a format that people understand. Professionals require enough information to make sure they are confident and are able to perform consent conversations with patients. Now we understand that the government is seeking expressions of interest from GPs, and that's going to happen as early as next week. They'll be asking GPs if they want to be a part of the programme, and that will require some form of approval or training – it won't be automatic.
TMR: Is training a potential bottleneck that's gonna slow down the rollout of the AstraZeneca vaccine?
OK: It is important that the program is not too onerous, and what is being expected of GPs is reasonable, and also that they're compensated for doing that work, because it is hard work and is going to require new processes and training and doing things a bit differently.
The government is considering a new MBS item number and we and the RACGP are talking to the government about that. We don't want general practices to decline to be involved, because it's just too hard or it's going to cost them money to do it. We want GP practices to be keen to be involved – we need that in order to roll this out to 20 million people. So it's a challenge, and there'll be all sorts of other challenges: they'll be seeing patients that wouldn't normally come to see them, there'll be young fit people that don't go to doctors normally, who will be needing to come for at least two visits.
TMR: Do you have an idea what remuneration GPs may get?
OK: No I don't. I believe there are numbers being discussed, and whether you can co-claim a consult, for instance, because that could change how you structure the numbers.
It's absolutely critical that the government puts in the necessary planning to make sure this works, and consults properly with GPs.
I also think it's important that we get the general practice workforce vaccinated early, because they are part of our response to COVID up front.
TMR: What is the AMA most focused on at the moment?
OK: A lot of doctors have been struggling to understand the vaccine choice. Having heard from a series of experts during the week about the overall strategy, it does look like the AstraZeneca is the best choice for our broad rollout. But we will certainly be keeping a close eye on emerging evidence and we've been reassured by the government that if they need to pivot they will do that.
The Novavax vaccine will also be suitable for general practice if it gets approved. It's a protein vaccine so it should be nice and stable. But it's a little slower to manufacture and unfortunately, can't be manufactured in Australia by CSL while they're also manufacturing AstraZeneca's one. So they have to import it. But it's a backup. And we've been reassured that if the government needs to go out and buy more mRNA vaccines, they'll do that.
TMR: A lot of the focus, at least in the media, has been on using the vaccines to establish herd immunity so that we don't have to quarantine and so on. Should we hold off until we get one that has proven benefits against transmitting the virus?
OK: No, I think the strong recommendation from the AMA will be that everyone in the community be vaccinated as soon as the vaccine program starts up, there's no benefit to waiting. We are still in the midst of a global emergency, we don't know when this virus will get out of our hotel quarantine system, and the quicker we have our vulnerable people immune to the virus, the better.
There's no data at the moment to suggest whether any of these vaccines will provide herd immunity, but it seems that they're very good at preventing symptomatic disease, and they're excellent at preventing severe disease. Even young people die from COVID so there is a benefit for everybody who gets a vaccine. It's not just herd immunity that we're going for.
A successful vaccination program may not automatically mean that Australia opens up and that is something that we would need to have an honest conversation with the community about at some point.
TMR: Another concern is that having one vaccine may undermine the efficacy of having a second type of vaccine down the track. Is that a fair concern?
OK: It's a fairly unlikely scenario from what we've heard. With the SARS and MERS vaccine candidates, there was an issue where a certain level of immunity could make the disease worse. But it hasn't been an issue with any of the vaccines approved around the world. So we're not expecting going from one to another would cause that kind of problem.
There are some technical issues with the AstraZeneca vaccine, because it's carried by an adenovirus vector, and once you're immune to that virus, giving you another dose of that is probably not going to be super effective. It may be that the booster dose will have to be with a different vaccine.
TMR: Are you happy to get either vaccine?
OK: Yep, once they've jumped all the regulator's hoops. Obviously the regulator needs to do its job properly and not be rushing, but they've made it very clear to us that they haven't skipped any steps with these approvals that follow the normal process. And this provisional approval is a proper approval process. It's not like the emergency approvals that other countries have given. I think that's something all Australians can get confidence from.