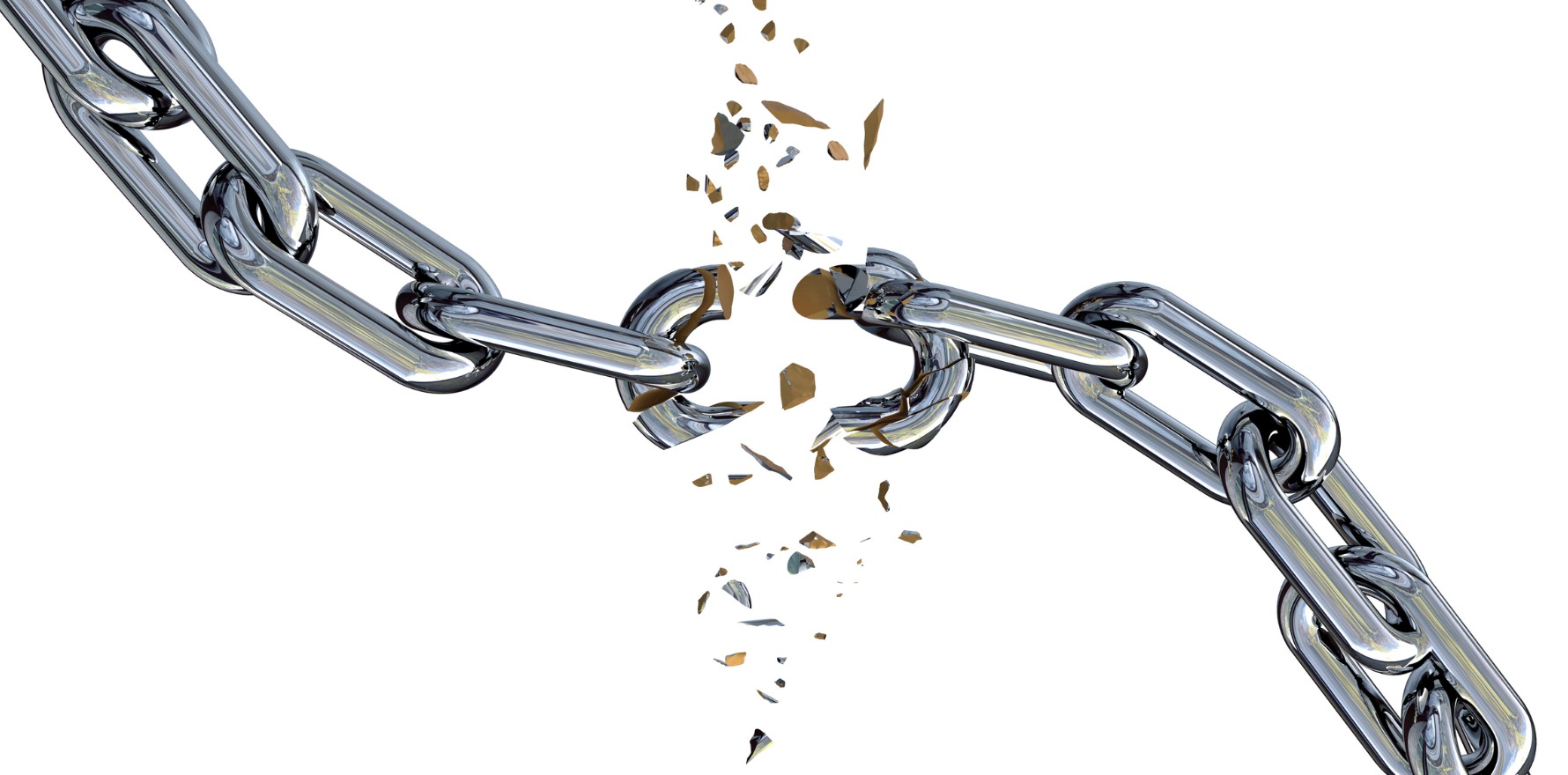 This practice manager has tried everything, but it's time to save her sanity and walk away.
---
I have had the privilege over the past few months to have my thoughts about the difficulties working as a practice manager/owner of a medical centre in Hervey Bay Qld published in The Medical Republic.
The first article was written in a swell of immense frustration and desperation over the abuse we receive from badly behaved patients. The second article was written in anger aimed at a ridiculous bureaucratic system that simply doesn't understand the demands that general practice seems to be constantly under.
The intent of THIS article was meant to focus on actual working solutions, of how I had overcome obstacles and worked through adversity by actively tackling the many obvious problems we face and to show how I had come through stronger and wiser because I am indestructible, I am tough, I am a seasoned professional and I overcome adversity and always "find a way through" because this is what I have always done …
Instead, I found another solution: I resigned!
If you had told me a few months ago that I would throw in the towel, I would say you were crazy and that I would never abandon ship. What I found over the past few months, while working on this article, with my intent to put forward intelligent and well-thought-out solutions to the multiple issues faced in general practice, was that the solution is not in our hands.
How long do you stare at a puzzle with so many missing pieces before you start to realise it's not worth continuing to try and put it together?
The conclusion that I came to after nearly 10 years with my bum in the driver's seat was this: a good leader should know when they are burnt out and run-down and they should know when to accept that sometimes a fresh perspective and new blood could be the change that is needed. An effective leader knows that you cannot lead when you are broken and there is nothing left of yourself to give.
Of course, as a 50% owner of our medical centre, I will always have a vested interest in how our practice continues, and yes, I will oversee the "bigger picture" issues. But I have now joined a long line of practice managers that have all decided enough is enough and have walked out jaded, brittle and bruised.
A seasoned battle-axe practice manager that I have known for years recently landed up in hospital with a suspected heart attack, which was confirmed to be "just" a severe anxiety and panic attack all due to the stress of her job. She's now taken a pay cut and "demotion", and is back working in medical reception after realising practice management is a thankless job.
Many PMs simply realise that the lack of sleep and poor remuneration in line with their responsibility and stress have left them no choice but to face that working as a practice manager simply isn't worth giving up their souls for.
Many articles in circulation discuss the challenges of general practice and the issues faced by the doctors working in this industry. There are countless pieces talking about how the number of GPs signing up to do GP training are drying up and what will become of those rural areas where doctor shortage issues are already a massive problem. Articles are out there talking about the changes to GP training and how that will unfold. Practices are crumbling around me in my very own community because of doctor shortage issues and I find this really sad – but at least I know I have given it everything I have.
Before bowing out, I wanted to really make a difference. I wanted my time over the past 10 years to count and I hope that I have done that to the best of my ability. My husband and I have contacted the Department of Health, RACGP, our Local Member of Parliament, Adrian Tantari (three phone calls and no reply), State Member Keith Pitt and Minister Greg Hunt (generic bullshit replies); we contacted our local PHN, sent begging emails to Health Workforce Qld, started a petition signed by 1600 patients (and it keeps rising); we have gone on local and national evening news, appeared in the national press – but nothing is ever really enough to get the attention of the people with the power to enforce change.
I know many practices are bleeding and so many GP owners and PMs are tapped out of energy and strength and feel let down and abandoned. To some extent, recent polls run by RACGP show just how damaged general practice has become:
Poll of 17-24 May: "What is the main priority for GPs over the next 12 months" – 48% said "Avoiding Burnout" (followed by 26% who said "Completing the covid vax rollout").
Poll of 17-24 June: "As a GP what are you most concerned about professionally?" – 45% of respondents said "work-life balance" followed by 24% who said "vexatious complaints".
Poll of 28 June-5 July: "What will attract more medical graduates to general practice?" – an overwhelming 79% said "increased remuneration".
Poll of 19-26 July: "Have mandatory reporting laws ever dissuaded you from seeking mental health support" – 52% of doctors said "Yes".
The fact we have thousands of GPs who are concerned about burnout, who feel that they are not paid what they are worth and who feel like they have needed mental health support yet are unable to get that help because of the fear of mandatory reporting laws is shocking! Fifty-two per cent of GPs who responded to the survey have felt like they needed mental health support, while many have clearly said they are concerned about burnout and that they are badly remunerated for the amount of stress they go through. But despite these alarming figures, nothing is being done by government to address this frightening statistic.
Is it any wonder the numbers signing up to do general practice training are in decline?
As part of my journey in coming public with "the elephant in the room",' I've made many new connections, most of whom reached out to me after the publication of my past two articles. As a result, I ended up finding out about a new organisation, the Australian Society of General Practice (ASGP).
To me, this group is a breath of fresh air. It is a group of PMs, doctors and practice owners who finally are able to voice with honesty what everyone is thinking (and previously only ever said in private). ASGP has the goal of moving towards helping find workable solutions. ASGP has the mantra of "Unite. Empower. Protect. Support" – powerful concepts and all ideas that frankly the RACGP seem to hide from (certainly they seemed to with us when we reached out to them to help us with our doctor shortage issue).
Joining the conversation with many different individuals helped me to realise I am not alone in my struggle and that there is a group now with an agenda of pushing for better working conditions, remuneration and respect for GPs.
What I have tried and failed to do as a single practice manager pushing against a tsunami can now hopefully be taken over by a larger and more powerful organisation that is not afraid to buck the stereotype of what a "'GP should be like" (quiet, respectful, non-opinionated, and polite to all they deal with). Instead, the members of the group are brave, they are vocal and they are not accepting of the status quo as it is. We need this group and I am excited to see where they take this to in future.
As part of my push for changes to the general practice landscape and with the encouragement of many ASGP members, I worked towards finally moving our practice from a 100% bulk-billing medical centre of 10 years to a mixed-billing practice. ASGP helped me realise that I was not wrong in thinking that our GPs are undervalued and underpaid, and that accepting the bulk-billing mentality just reinforced the message that our specialist GPs are worth only $39.10 for 15 minutes and if you are a non-VR GP, that figure comes down to $31.30.
The final insult to my non-VR GPs was recently demonstrated by the change to telehealth billing codes that came into effect on 1 July 2021. The Federal Government has decided to change their rebate for a 20-minute phone consult from $31.00 to $21.00 – a 30% pay cut and yet another reinforcement of what their value is.
There are no words to express my disgust and disappointment at this decision by the government but at least it led to the decision to change our practice from bulk-billing to mixed billing or face closure.
Over the past two months we have moved to mixed billing, with at least 50% of our patients paying an out-of-pocket fee and our goal for 2022 is to increase that to a 70% private-fee practice. Did we get "pushback' from patients? Yes, but at the end of the day we stuck it out and simply said "you pay or we close, it really is that simple" and with nothing to lose we found ourselves moving forward with successful results. The patients that whinged and whined simply transferred care and instead we have opened our books to new patients, all of whom know and accept that fees will be charged and are not only NOT opposed to paying but do so with a smile on their face.
Since navigating our practice through its biggest change in 10 years, and after handing over the baton to my 2IC, who now proudly holds the job of practice manager, I have felt something I haven't felt in more than 10 years: peace and happiness. I now spend time with my children, and make dinners for my family that are no longer frozen pizzas heated up. I have started to work on my writing, I read more and I have time to spend gardening and take my dogs for a walk.
I still go into the practice a few days a week but it is to do paperwork, accounting, pay bills, process wages and other less-confrontational tasks, and I've truly never felt better. I will always have hope that there are better days ahead not just for my practice but for all those practices that have contacted me feeling despair, sadness and anger. I couldn't save everyone else but I saved myself, and for my children and husband that was ultimately the best decision I could have made.
Carrie Norval is the former practice manager at the Family First Medical Centre in Urraween, Queensland