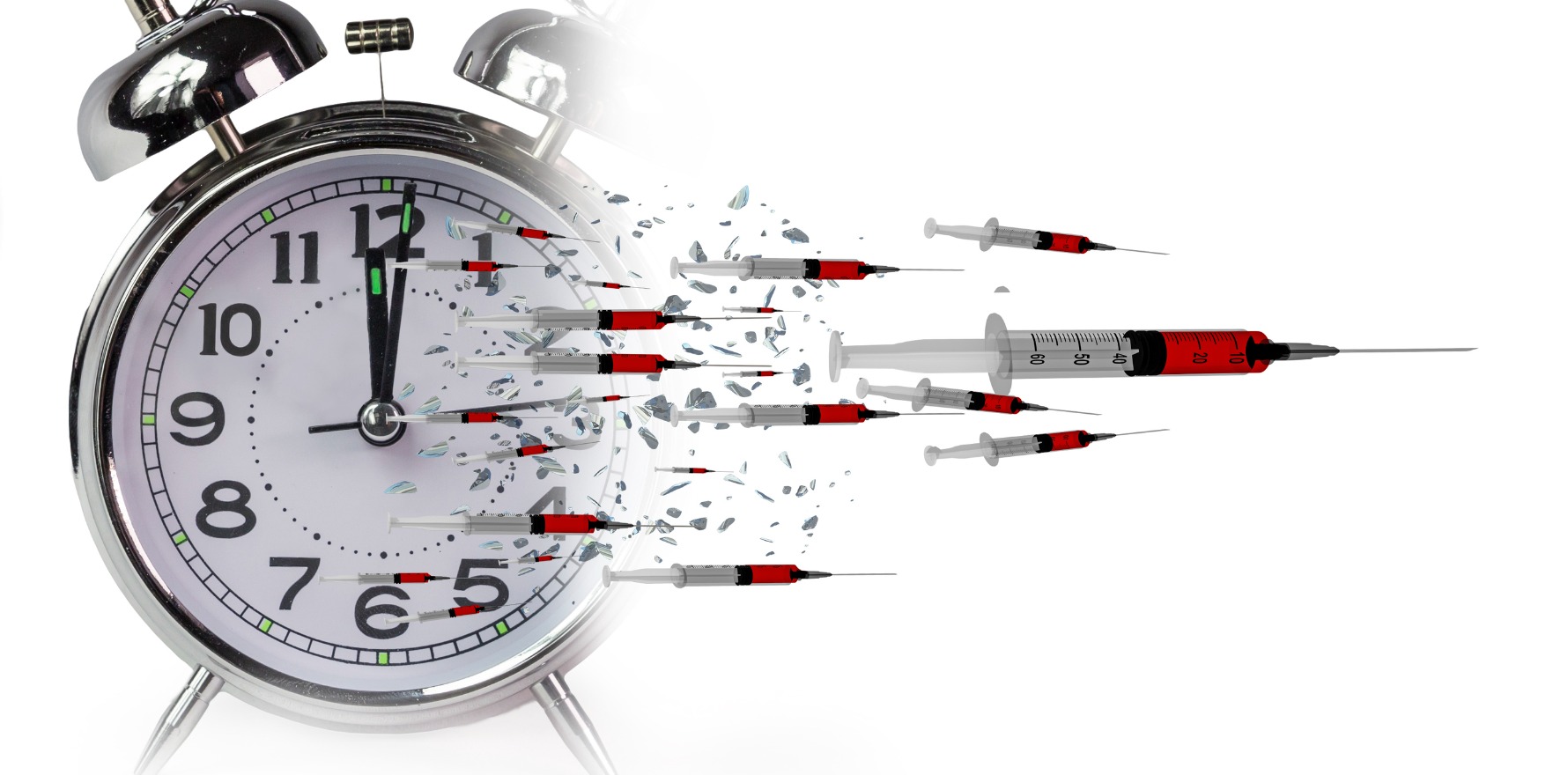 As Australia tiptoes over the 70% fully vaccinated threshold – at least in over-16s – demand for the jab is waning, especially in states with no current outbreaks.
While Victoria, Tasmania, NSW and the ACT have all surpassed 70% double-dose individually – with NSW at 83% – Queensland, Western Australia and the Northern Territory are all lagging behind, at around 60%.
Some clinics in Queensland, which is only at 58.7% fully vaccinated, have been forced to either stop vaccinating or throw out expired vials.
"Demand has been low, and now it's trailing off from low," Gold Coast GP Dr Natasha Yates told the ABC.
Dr Yates said that, in her experience, the most common reason people were holding off was apathy, rather than fear.
"People are just 'waiting to see' – and there's a variety of things they might be waiting to see, but basically what it means is 'we don't see a need right now, because it's not in our community,'" she said.
This week my Ministers have travelled across the state to let Queenslanders know one thing:

You need to get vaccinated.

We can't afford for you to wait any longer. There's only 10 days for you to get vaccinated in time to be fully protected by Dec 17 when we open the borders. pic.twitter.com/LQq6cktL73

— Annastacia Palaszczuk (@AnnastaciaMP) October 21, 2021
WA is rolling out the nation's toughest vaccine mandate, and the rest of the country is watching with interest https://t.co/mxnT9djsMN

— ABC News (@abcnews) October 21, 2021
General practice isn't the only area seeing vaccine wastage.
Despite campaigning hard for community pharmacies to join the covid-19 vaccine rollout, Pharmacy Guild president Trent Twomey revealed this week that just under half of the 1,000,000 Moderna doses supplied to pharmacies have been administered so far.
These doses were shipped from Spain, Czech Republic, Portugal and Bulgaria in early September, as plateauing vaccination rates in those countries meant that the Moderna stock would likely expire before being used.
As a result, the remaining 600,000 vials of Moderna currently in community pharmacies are set to expire within weeks.
The sector has delivered significantly more doses of the AstraZeneca viral vector vaccine, bringing pharmacy's total contribution to the rollout up to 1,400,000 jabs.
Although Mr Twomey said in a Wednesday webinar that Guild modelling still suggested community pharmacies would be delivering 2,000,000 doses or more, he also acknowledged that stock management was becoming increasingly tricky.
"We do have a lot of excess stock," he said.
"Friends, it doesn't look good for us as a profession if this stock is going out of date.
"I really need you all to do your profession a solid, I need you to call the Vaccines Operation Centre and request for your excess AstraZeneca stock or your excess Moderna stock to be collected."
Mr Twomey raised the possibility of a royal commission examining the scale of vaccine wastage once the pandemic was over.
"Please, please return your stock – there will be an audit of this, there will be a post-mortem, for God's sake there's probably going to be a royal commission," he told the audience.
"I don't want community pharmacy to open itself up to criticism as I know other areas of primary healthcare will – but I won't worry about them, I'm not their president."
He nevertheless in the same webinar urged more community pharmacies to join the rollout.
The Sydney Morning Herald reports that, to date, around 1,000,000 AstraZeneca doses have been returned by pharmacies country-wise, with a further 130,000 unused Moderna doses returned in Victoria alone.
Once returned, doses are redistributed to state-run vaccination hubs or donated to neighbouring countries.
While Moderna hasn't applied to the TGA for approval as a booster shot yet, it has received authorisation from UK and US regulators to be used as a booster in a mix-and-match capacity.
AstraZeneca, meanwhile, has also not applied for booster approval with the TGA and does not appear to be preferred as a booster even in the UK, where it was widely used.