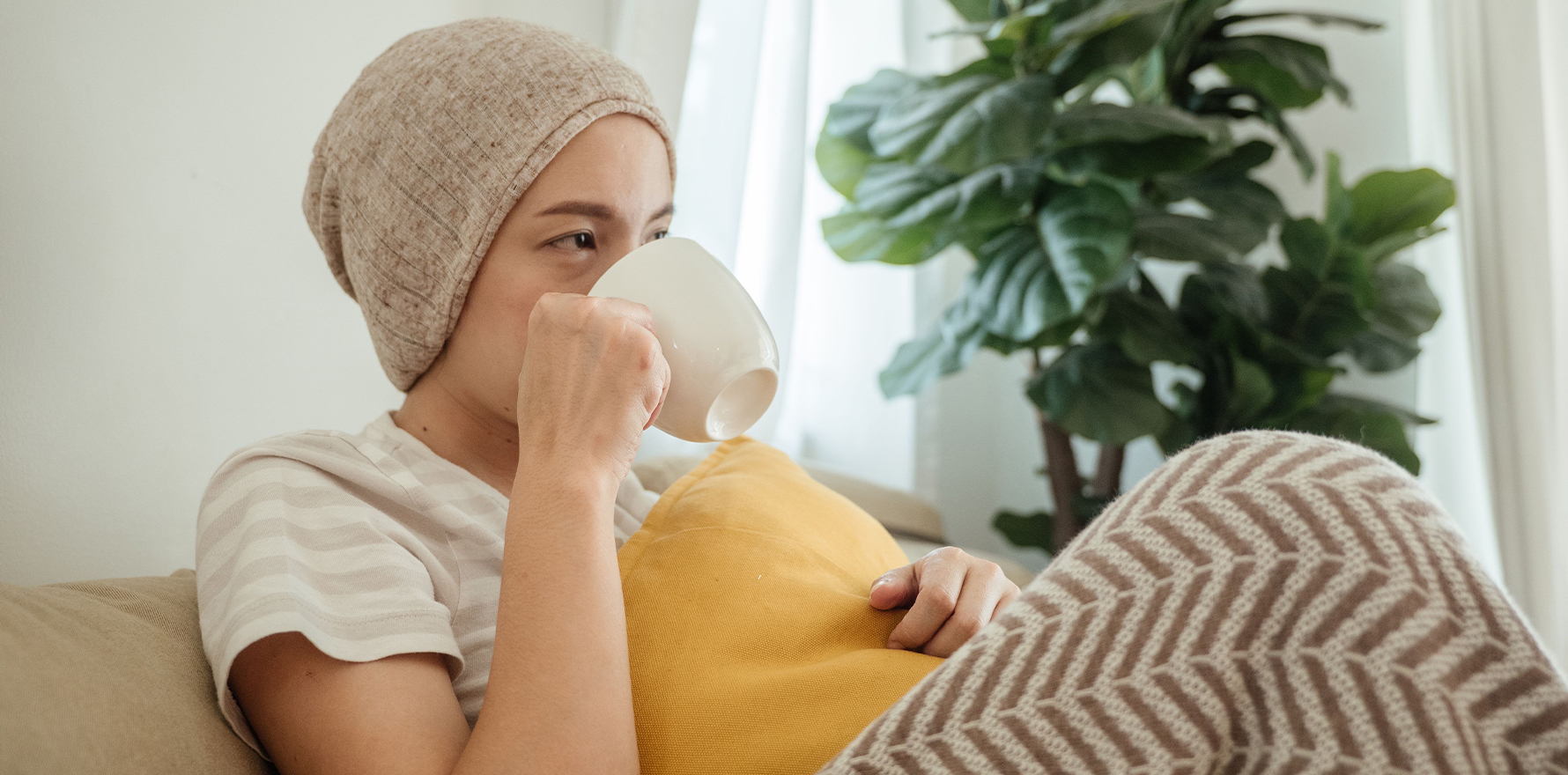 Australian study presented at ASCO delivers a clear negative finding.
---
Oncologists will be steering clear of chemotherapy following chemoradiation for women with advanced cervical cancer now that a study has shown no benefit from the additional therapy, experts say.
The OUTBACK study, presented at a plenary session at the American Society of Clinical Oncology (ASCO) annual meeting, randomised 919 women with locally advanced cervical cancer to receive either standard therapy (chemoradiation) or standard therapy followed by adjuvant chemotherapy.
Women in both arms of the study were given external beam radiation to the pelvis and five cycles of low-dose chemotherapy with the drug cisplatin, which weakens the cancer cells and makes them more vulnerable to radiation. They were also given brachytherapy, in which radiation is delivered internally through the vagina, directly into the cervix tumour.
The control group ended treatment there, but the women randomised into the treatment arm of the study received an additional four cycles of chemotherapy with carboplatin and paclitaxel.
The Australian-led international study found that the additional treatment with chemotherapy did not increase overall survival at five years, but it did increase the rate of side effects by 19%.
At the time the trial was being designed by Professor Linda Mileshkin in 2011, around one in three women with cervical cancer were relapsing after standard treatment due to developing distant metastases or secondary cancers.
"So, we wanted to test whether giving those women extra chemotherapy after their chemoradiation would stop that from happening and thereby improve survival rates," said Professor Mileshkin, who is the lead researcher on the study and the deputy director of medical oncology at the Peter MacCallum Cancer Centre.
Some oncologists in the US had started to offer the additional chemotherapy for cervical cancer on the basis that it helped in other cancers and one study had suggested some benefit in cervical cancer (Dueñas-González et al., 2011), she said.
However, that study had methodological issues, as pointed out by a Cochrane review on the topic, and international oncologists in the gynae-oncology community were therefore hesitant to prescribe additional chemotherapy without a more rigorous trial, Professor Mileshkin said.
This was an academic study, and Professor Mileshkin had to apply for government funding three times before she was successful in securing an NHMRC grant. Then she needed to recruit international centres into the trial to adequately power the study.
"It was a big undertaking to get this study under way," she said.
Fortunately, more women were surviving cervical cancer now than when the trial started, but that meant the trial had to go for a longer period of time to return results, she said.
It has been worth the wait, with very clear findings being reported at the 2021 ASCO meeting.
Associate Professor Philip Beale, a medical oncologist and the chair of the Australia New Zealand Gynaecological Oncology Group which helped set up the trial, said "the trial findings have clearly demonstrated that the addition of chemotherapy to chemo-radiation as the standard care for women with early cervix cancer does not improve survival".
"This means that these women will be spared the toxicity associated with this type of chemotherapy which includes fatigue, short term impairment of memory, peripheral neuropathy and hair loss. This is good news for these women."
There was still the question of whether chemotherapy before chemoradiation could improve survival outcomes, medical oncologist Associate Professor Yoland Antill of Monash University said.
"Would chemotherapy be effective if given prior to radiation thereby impacting circulating tumour cells before they move into a phase of senescence when chemotherapy is unlikely to be effective?" she said. "This question is being assessed in the INTERLACE trial."
Professor Andreas Obermair, a gynaecological oncologist at the University of Queensland, added: "Just because this was a negative study doesn't mean that we need to shut the door all research in this area.
"Survival outcomes of women with locally advanced cervical cancer are very poor. And, in my opinion, massive research efforts should be invested into improving these outcomes."