23 January 2021
New GP vaccination items don't add up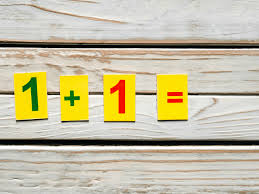 Accountant David Dahm has reviewed the EOI detail on the governments offer for GPs to give COVID vaccinations, and he doesn't think it adds up.
---
Principal of leading GP accounting and advisory firm, David Dahm has reviewed the expression of interest detail on the governments offer for GPs to jump into the game of patient vaccination, and he doesn't think it adds up
I have just reviewed the EOI. This is the Phase 1b COVID-19 Vaccine Roll-outGeneral Practice Expression of Interest response form.
I will give $100 to anyone who can make these numbers work without cutting corners!
For weary front line doctors, nurses and staff COVID19 Governments around the world have been provided with an important emotional (fiscal) leverage.
The new GP COVID19 Expression of Interest is extending this goodwill deeper into the minds and pockets of general practice. Everybody wants to be part of the solution but it will come at a further cost. So if you want to be part of this, do not expect to be fairly rewarded. For some you can stop reading at this point. For the deep pocket do gooders keep reading.
The Federal Government cheerleading General Practice as the COVID19 panacea. This is setting patient expectations at an all time high. If you are keen to set up a COVID19 vaccination clinic, there are a number of serious medico-legal and financial risks that need to be managed. Make sure you have a great team and systems in place if you want to get this right. There is no pot of gold at the end of this rainbow just community goodwill.
A COVID19 vaccination clinic is not a traditional vaccine clinic. Do not underestimate what is involved. I would not be surprised if there is not a significant take up and the Government would be forced to have a rethink.
Remember no matter how well-intended you are, there is no point the patient survives but the practice dies due to staff burnout or unviable workflows. Think carefully. You cannot be half pregnant in your decision. You need to resource this properly.
Do a budget before you commit
Most importantly after scoping the EOI you need to establish a clear budget for the set up and ongoing operations. It needs to be viable and fit in with the rest of your practice. The clinic should not take over the daily operations of your practice. Only do it if you have capacity and it is viable.
There are useful and cost-effective management tools that integrate with MYOB/Xero live that make this task so much easier before you press that red final decision to commit button.
Some key factors that come to mind are:
Key points
Bulk billing appears at best mandatory. Private billing practices will need to address this conflict.
Average remuneration $60 per patient (2 visit) including PIP and Bulk Billing incentive
Yes, the jab may take 5 minutes but the paperwork appears to be 15 mins per patient assuming you are automated and there are no complications. A useful rule of thumb is the 80/20 rule. 80% of the work is done before and after the jab by the practice. Compensation to the practice needs to fairly align itself to risk and return.
Practices have to make up the vials this is extremely time-consuming, prone to error and requires a nurse an excellent checks and balance (more staff) audit trail to allow extensive tracking.
Patient demand needs to be high every day
Subject to a Medicare audit this is a volume game or you will lose money of courseTo run a minimum viable clinic doctor would need to see 5 to 10 patients an hour.
There is an assumption GP's will provide capacity. Many will forgo traditional consults which does harm to regular patient workloads. A vaccination clinic is more appealing to younger doctors seeking to grow their patient base. Assuming senior doctors are not afraid to share their patients.
Based on overseas experience, due to stock shortages or poor stock controls there may be at times significant disruption to practice services. This causes frustration to patients and staff disruption especially with the cancellation and rebooking of appointments.
Managing expectations through automated communications can go a long way.
Support staff and it is training intensive
Getting past the feel-good factor of being involved the financial risk and reality maybe quite sobering.
Does your practice have experience in running a fast vaccination clinic. Can you manage multi-dose vials?
Nursing staff will have to prepare each vile dosage. This is at significant cost to the practice.
You will need more nursing staff and administration staff than a traditional vaccination clinic if you want to comply with the Government guidelines. For example you need first aid officers and project supervisors! All need training and ongoing support. Nurses are not cheap at $0 to $50 per hour. Doctors are more expensive. Support staff start from $25 per hour and a practice manager at $40 to $60 per hour. Larger practices greater than 5 FTE doctors may be in a better position to absorb these costs.
Practice facilities
A lot of logistics and lateral thinking is required.
Post jab, many city and suburban practices are not big enough to hold for 30 minutes each patient in an observation room. We spoke to a clinic. They are planning to vaccinate 5 patients an hour. They do not have enough spare monitored consulting room space. They are considering getting local council permission for patients to recover in their cars using street parking. The next question is do you then get your staff to patrol the car park? What are the medico legal issues?
Fridges up to $3,000 and cold chain management may need to be upgraded including electricity back-ups and auto temperature alarm notification. There is an extensive checklist that many practices may have already ticked. However there seems to be a few extra item$ every practice will need to consider.
Bullet proof workflow management/communication is critical
Start with time-efficient workflow policies and procedures. Expect a patient demand to be high and some people are naturally scared. Time will certainly not be on your side.
Use cost effective workflow management communication tools to make sure you are all instantly on the same page like Wrike, Google Hangouts. Use an online manual like Know Now to keep everyone up to date when it comes to centralising your policies and procedures in real time.
This avoids unnecessary meetings and mistakes. This is critical if you have part-time workforce and need real time continuous improvement processes in place.
There are many useful tools like the FREE KICKING COVID-19NATIONAL GENERAL PRACTICE CHECKLIST 101 Survial GUIDE to help you map out a practical strategy.
Eliminate inefficient and labour-intensive processes and automate the hell out of your practice. Remember automation is important but time consuming copy and pasting of patient information can be overcome with programs like Zapier and practice management API's and software integration.
Remember these can breakdown be ready for that. This must be incorporated with existing workflows.
For example how will your practice management software work with the National Booking System (mandated). Will it be ready in time? Do you meet the Government prescribed organisational flowcharts, first aid qualified supervisors and administration compliance staff?
Focus on workflows from phones, appointments, billing, stock ordering and control, accounting, finance, staff rosters, policies and procedures, interpreters, signage and patient information in different languages, patient infrastructure and back up plans.
Upgrade fridges, systems and procedures before finalising workflows. Factor significant setup costs and checks and balances and testing.
Medico-legal risks?
Professional indemnity and Workcover read the fine print are you covered? Are your staff covered if they get infected? Is the practice or doctor liable if there is a problem with the vaccination or its administration? You must get all your answers in writing. Ensure your practice is structured in a way that protects your personal assets if the insurance company does not cover you e.g. family trusts.
Paying Doctors and staff
Negotiating Doctors Remuneration – throwing the cat amongst the pigeons
The biggest elephant in the room before you open the clinic is will the practice negotiating a higher percentage to charge a doctor. How are you going to break the news? Use software tools like the Doctors Pay Calculator to explain your numbers.
Existing percentages do not appear to be enough. We estimate a doctors existing percentage service fee e.g. 30% would have to increase an additional 10% to 20% based on the proposed MBS item numbers. Remember to budget for increased nursing and staff time.
The higher the volume of patients the lower the expected increase. Private billing practice will need to negotiate a higher rate as resources are reallocated to a less viable MBS item number.
The business model
To be viable this will be a high patient volume game. It needs a dedicated clinic. It is not a time for longer consults, have a recall plan in place. If your staff are ethically opposed to this then decide now.
A practice is required to perform 80% of the work. The doctor is receiving nearly 100% of the fee. Ideally, a 50 to 60/50% to 40% split in the practice's favour is needed to do it properly.
Think about it. A doctor spending less than 5 minutes on a vaccination. It takes an army of nurses and support staff to prep, administer and follow up. Up front a fair arrangement needs to be discussed. A lot of practices struggle to have this conversation. Some feel exploited and demand they open up their books to them. This is not an appropriate strategy.
Alternatively collect evidence of the additional costs and resources that may be involved and ask the doctors do they want the practice to pursue it. In the end it needs to be a collective decision for it to work. You may find you are wasting your time.
Start tracking all staffing, systems equipment and consumable costs and preparing PowerPoint slide deck on how much it costs to set up and run a safe COVID19 clinic,
Unless you have a fully booked appointment schedule of 5 patient an hour and the doctor is getting paid at least $150 to180 per hour you may have workforce recruitment problems. A doctor-owned practice where the owners are prepared to underwrite the work for the greater good may be a solution.
Once you have legally amended your doctors service/contractor agreement percentages and updated your service/contractor fee calculator program you should be ready to offer a vaccination service.
Remember it is theft if you deduct a higher percentage from a doctors Medicare billings without their permission. So put everything in writing.
At best a practice will break even or make a small profit if they have their ducks lined up and aggressively market appointment slots. Critical is the right strategy, automation management tools and technology, staff training.
Practices must consider it as this is a 3 to 5 year problem so a long term strategic view needs to to be taken. The bottom line is to do your numbers carefully. It will initially be a hit or miss approach needing constant feedback and refinement. Get professional assistance if you are in doubt.
Practices may find the whole guilt-ridden exercise potentially overwhelming and financially too risky. A positive is attracting new patients to the practice, better system and team management.
In the end, this is a management issue, it is possible to make it work. Spend more time sharpening the axe before cutting down the tree. It is worth doing but offer a private service as there will be a lot of people are prepared to not wait and pay to get vaccinated. The Government should not demonise those practices who seek to provide their services for a responsible price.
Patients should always be free to choose their care.
David Dahm will be updating this article as he does more calculations and gets more feedback from practices.