28 April 2020
New asthma guidelines – the biggest changes in decades? Free live webinar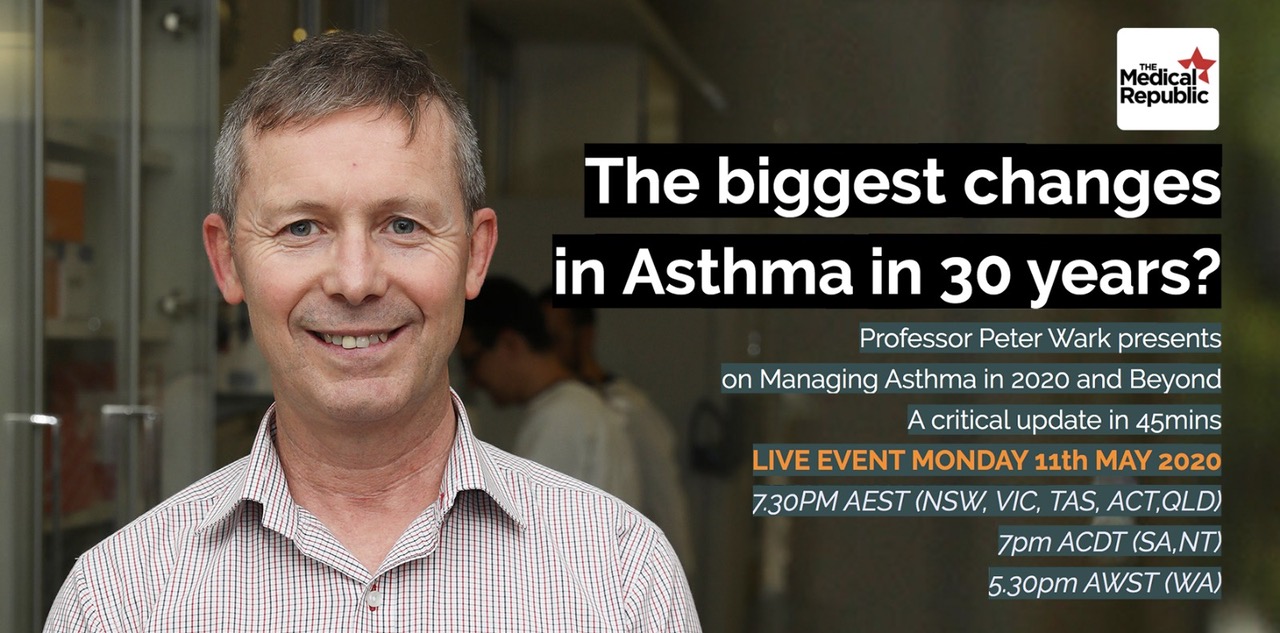 The new asthma guidelines signal a shift in respiratory care, in a year already marked by change. In the free webinar 'Managing Asthma in 2020 and Beyond', experts will discuss the new guidelines and their implications on asthma management.
What a year for respiratory medicine. With Bushfire smoke and of course COVID-19 it's already been a significant year for respiratory care and the widely anticipated new asthma guidelines are expected to represent the most significant set of changes to asthma management in decades.
In a free webinar on Monday May 11th, Professor Peter Wark, a senior staff specialist in Respiratory and Sleep Medicine at John Hunter Hospital, Newcastle and a conjoint Professor with the University of Newcastle, will present on Managing Asthma in 2020 and Beyond including a discussion of the new asthma guidelines and their broad ranging implications for the management of asthma by GPs.
Professor Wark will review the new guidelines and the evidence underpinning their change, and share thoughts on the how the changes might be implemented.
Register below for further information on what is sure to be a compelling session – and one which no doubt means further change in respiratory care.
Managing Asthma in 2020 and Beyond.
7.30pm AEST (NSW, VIC, TAS, ACT,QLD)
7pm ACDT (SA,NT)
5.30pm AWST (WA)