9 May 2018
myDr rebirthed, but has the patient information game changed?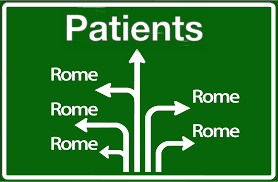 Tonic Health Media's acquisition of myDr may lead to a signficant resurgence of this once premium patient information site. But is this really how patients will be getting their information in the future?
The first and most comprehensive commercial patient side health information portal, myDr.com.au, may stage a comeback into the health information limelight, following its acquisition last month by rapidly growing health and well being network, Tonic Health Media.
MyDr was conceived well over 15 years ago by the global publisher UBM as Australia's answer to WebMD. Back then their was dot com money spinning around and UBM had big dreams. Also the owners of MIMS locally and the now defunct weekly tabloide newspaper Medical Observer, UBM was even trying to launch its  own version of the MedicalDirector patient management system and had more than 50 software developers employed in Canberra, burning millions of dollars trying to take on the rapidly expanding MD business.
The plan for myDR was for it to be Australia's WebMD, so there was plenty of money on the table to build the site properly. The site rapidly became the No 1 consumer patient portal in the country. The information platform they developed was extensive and at the time very high quality.
But the revenue model for the business was less clear than for a patient management system. It initially revolved around creating websites for doctors practices and linking them all to the locally flavoured and comprehensive drug and health information database on the site. That and web advertising. The site was even backed at one point by a major pharmaceutical company, and famously, it was the major sponsor of Sydney's biggest tennis tournament.
Although myDr consolidated its position in search rankings as Australia's largest commercial consumer information health portal,  unlike WebMD in the US, the money did not follow. Doctors found cheaper ways to do their own websites, the pharma companies found cheaper ways to license information, much of which was largely similar in other global sites, and the advertisers never really went for the idea of paying a premium for consumer health information seekers. Web advertising was a race to the bottom on price as there was so much inventory.
In early 2014 the site was sold to Cirrus Media, which owned Australian Doctor, when Cirrus bought it's competing weekly newspaper, Medical Observer. By that time it had long past its heyday in terms of revenue and some government-based information sites, in particular, the Health Channel out of Victoria, were outdoing it in traffic by quite a lot.
The Australian Doctor Group sold the site on to a little known group called Access Telehealth two years ago, and that seemed to be the end of the dream of a local major consumer health portal in the country.
But as things go in the strange world of Google, online search, and directories (myDr featured comprehensive health provider listings), the site never lost its traffic or ranking, despite it being run on the smell of an oily rag for many years  by publishers who couldn't make enough money from it to justify spending properly on good content updates. It is still the No 2 ranking site for health information in the country, behind the Victorian governments Health Information Channel site.
Enter Tonic Health Media, an ambitious, and very high quality consumer health information network with possibly the largest cache of quality consumer health information in the country.
Depending on what myDr cost Tonic, and we don't think it was much at all, it might be a great play for them. Although it's getting old and a bit tatty around the edges through poor upkeep, it is probably the third highest independent consumer health site in the country, behind the formidable appointments and directory play Health Engine, and then Better Health Channel. Here we aren't counting the BUPA's and MediBank Private's of the world, which are driven a lot by  member interaction.
What if Tonic starts loading myDr up with its significant library of video content, and hooking it to all its networked suppliers of information to create the sort of context online that Google loves?
It seems entirely feasible that myDr might be back in the near future. Growing and adding not just content but potentially new functionality, like appointments.
It has a long way to go to reach the sort of engagement that Health Engine is driving with consumers currently. But the bigger question might be, how does Tonic make decent money out of the venture even if they can drive the myDr consumer engagement upwards again. Nominally, Tonic makes most of its money from selling advertising and content – today they do that through their network of waiting room screens and patient information brochure boards.
HealthEngine doesn't make much money at all from ad revenue streams despite having the largest traffic to its site from health seeking consumers. Its money ismainly made today by providing appointments to practices and supplying white label appointments software. They of course have grander plans in the wings.
Another key patient side information and directory player, Healthshare, has significantly less traffic to its consumer site than both HealthEngine and  myDR, yet, it has a significantly more revenue than myDr ever achieved and is potentially not a great distance away from HealthEngine in  terms of growth and revenues. What is it doing differently?
Its patient information distribution strategy is highly efficient and targeted. It utilises the distribution of the patient management systems to access patients exactly when they need information – as determined by their doctor. It has perfect context for patient information delivery. When a doctor is using their patient management system in a consult, Healthshare's software polls the consult and makes suggestions for the most appropriate patient information the doctor might provide from it's extensive database.
That's pretty clever. And it's not all that Healthshare has in its box of tricks. Its objective is to intervene wherever it can to save both the patient and the doctor time and frustration in a highly convuloted health adminstration and information environment. It is working on some interesting solutions in this sphere which talk to patients and their needs but also meet a lot of doctor side issues as well.
Such strategies seem to be a lot more targeted and potentially sophisticated than just building a version of WebMD in Australia.
It feels like the battle for patients attention is going to be played out in channels which will in the future be outside the purview of the mighty Google and the day to day web.
For instance each of the patient management systems are building apps which will talk to their patient mobiles in real time and provide them with medical records, accurate medication information, appointment services, prescribing, telehealth consults and  more.
Will this also be where patients end up getting most of  their good health information? It seems a reasonable premise as they already trust their doctors. Why wouldn't most good patient information  end up in these channels as well?
Groups such as Healthshare are smartly positioning themselves inside these off-google-grid online patient data and information loops. Their offering in such a loop is that they are symbiotic to these systems, adding value in the form of patient information where necessary. Interestingly, it is feasible that being in these channels will not even need the permission of the PMS vendors as we go forward. Really, all that is needed is the permission of the doctor and the practice to enter these vitally important evolving private patient to doctor information channels.
Everyone is racing to get a piece of online patient information distribution. The myDr and Tonic combination of great old brand with fantastic google ranking and premium content provider seems logical initially. But if it's a WebMD play Tonic is looking at, it probably will need to look beyond the open web and into the closed cloud networks that are starting to develop directly between doctors and their patients, facilitated largely by the patient management systems.
Declaration of Interest: Tonic Health Media owns a minority shareholding in The Medical Republic