21 August 2020
My Health Record vs telehealth: a government innovation and investment dilemma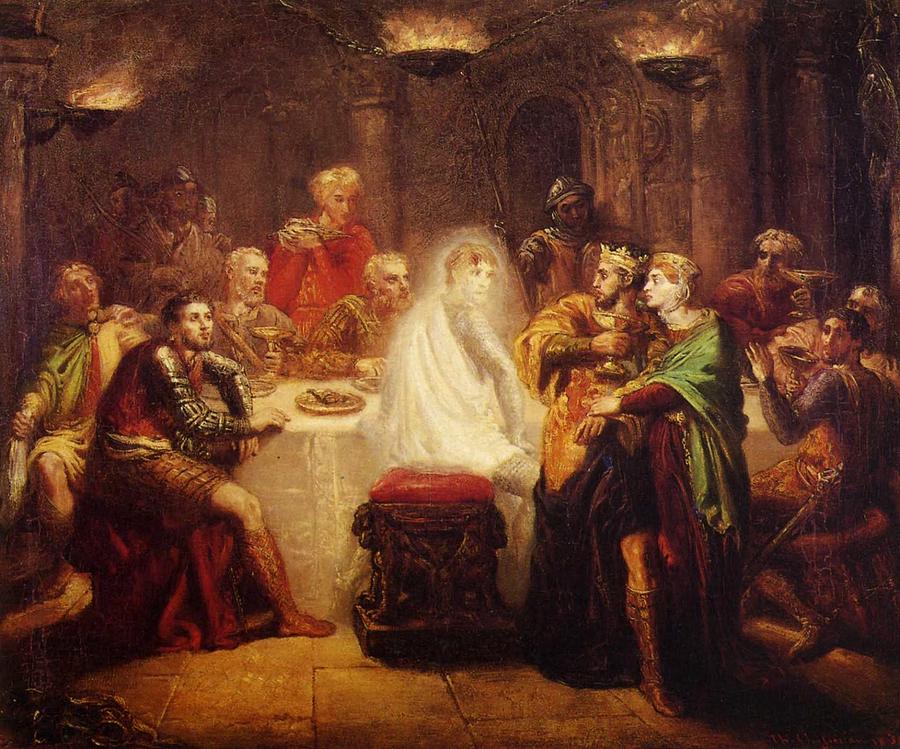 The $2 billion My Health Record has largely been MIA during COVID-19 while the idea to allow doctors use their phone to do a consult may end up as the catalyst for health system transformation.
One of our top five all-time trafficked articles is a blog penned just over two years ago by then Kangaroo Island-based rural GP Dr Tim Leeuwenburg titled Why I am opting out of the My Health Record – for now . A lot of what Tim said in that blog still resonates, and that is probably why the story he tells still gets quite a few hits, despite its age and the fact that Tim has moved on from being a rural GP for now. He never did opt in to the MHR as things turned out, and he says he has never used it in his work. But many GPs will tell you Tim is one of the most dedicated, passionate and competent GPs and rural proceduralists they know.
While COVID continues to rage around us, we've been reluctant at The Medical Republic to raise the obvious absence of the MHR among the many war stories of COVID-19 emergency management. Even when the Australian Digital Health Agency (ADHA) put out one of its confusing press releases implying there had been a huge surge in MHR use as a result of COVID and quoting statistics that had no referencing baselines for progress and actual meaningful engagement by healthcare professionals, on June 23, we decided to leave it alone. It just seemed a distraction to the main issues at hand, like an argument that just isn't worth having any more. In July I did a one-hour podcast with ADHA interim CEO Bettina McMahon on all the good stuff the agency was getting done. There turns out to be quite a bit outside of the MHR. I had meant to ask the MHR question, but the topic never came up. That seemed to me to say a lot.
It feels like those who continue to champion the MHR as the base piece of infrastructure for all our future healthcare system development and innovation are destined to do it forever. Just as baked-on Trump followers aren't ever going to vote Democrat, or the supposed radical alt-left that he often alludes to would see anything good in anything he does. It's  a wholly polarised issue for some.
To give you some sense of how frustrating it is trying to tie down how much healthcare professionals are actually meaningfully using the MHR, and how much value it is really bringing to the system, try to get a hold of the last 12 months of statistics from the ADHA, in a neat line, so you can compare what has happened longitudinally in the past year with the MHR. The last statistics update it published on the MHR was on June 23, with the press release we are referring to above. But there is no history to go with it. It is a point-in-time snapshot with no reference points – as usual. We asked the ADHA to give us the same report for the past 12 months so we could do some trend analysis, but so far it hasn't been able to manage that – for whatever reason. I once did an editorial on the subject titled "You can't manage what you won't measure". Nothing has changed since that was written apparently.
It doesn't really matter that much. If you try to make sense of the ADHA's current stats report HERE, and the last one we could find that they published HERE, you just can't, no matter how hard you try. There is no baseline for any of their statistics so you can't reference progress. Worse, as far as meaningful healthcare professional engagement, and increasing demonstrable value to the system and HCPs is concerned, the stats are just nonsense. Take this statement from the June 23 press release for example:
"As pharmacies took advantage of changes made in March to allow medicines to be dispensed based on an electronic prescription, pharmacies registered for the My Health Record also increased from 91% to 97% in May and the viewing and their uploading also increased from 69% to 78%. GPs similarly had a big increase in viewing and uploading from 73% to 82%. The result is that more than 8 million medicine documents have been uploaded by healthcare providers like pharmacists and GPs, increasing the total medicine documents to more than 136 million."
We asked the ADHA to clarify what uploading and viewing constituted for the purpose of these numbers. That is, what does 82% of GPs viewing and uploading the MHR actually mean? We know it doesn't mean that 82% of GPs are using the MHR each month, or indeed find it useful. It likely means that most practices are making sure they get their ePIP payment by uploading summaries in bulk, we guess, at best. But the ADHA won't tell us. Not yet anyway. Most of these uploaded summaries sit as PDFs in the system doing nothing, by the way, and many GPs have little idea that they've been uploaded on their behalf.
And what does eight million medicine documents uploaded by "healthcare providers like pharmacists and GPs" mean to anyone? What are the documents, what are they being used for, by who, and to what end ? No one knows. Not even the ADHA we suspect.
The MHR does serve some known useful purposes (e.g., it came in handy during the disruption of the Queensland floods and the NSW bushfires when GPs and pharmacists were dealing with lots of new patients who weren't sure of their meds) and will ultimately end up finding some useful applications throughout the system, at least in the near term. It just isn't the panacea it's been pushed as for the last few years. It's largely a very expensive lesson in how not to manage innovation at large scale in healthcare.
The good news. The people that have developed it are largely very smart, passionate about better Australian healthcare, and committed – albeit some remain stuck aboard a slow-moving MHR freight train they find very hard to jump off, slow down, or perhaps, in our wildest dreams, even deliberately derail for the greater good.
One of those people who remain rusted on MHR cheer leaders, seems to be immediate past CEO of the ADHA Tim Kelsey. Kelsey  is currently virtually touring the top echelons of our state healthcare management and influencers, in a series of webinars on COVID-19 and digital health, on behalf of global health standards and information group, HIMSS.
Kelsey, now the vice president of Global Analytics at HIMSS, is in charge of selling an interesting new interoperability concept that takes the HIMSS digital hospital rating system and pushes it across whole healthcare ecosystems – state and national, primary, tertiary and allied, all in one analytics framework for digital. He told the NSW HIMSS COVID webinar recently that Australia had been more prepared for COVID-19, largely because of the work of the ADHA, starting in 2017 with a national digital health strategy that brought all the states together with common purpose. He must have meant to include in that statement the work that NEHTA did prior, we guess.
And in a statement that feels a little like the MHR ghost of Banquo, Kelsey went on to assure the webinar audience that the MHR was a critical central piece of Australia's digital infrastructure.
"Back in 2017, Australia agreed on the first national digital health strategy, which was all of the governments in Australia putting aside some of the federation issues to look at the concept and framework for common data standards, for example and a range of other programs," he said. "Of course, the first of those was the My Health Record, which has proved to be very important during the pandemic and indeed, during the bushfire season that preceded it."
Sorry, the MHR has proved to be "very important" during the pandemic?
How so precisely? Where is all the press on that? You know, the same press we hear most days on how the introduction of telehealth has transformed the system's ability to communicate and cope at all levels? And is rapidly opening up all sorts of other opportunities for improving efficiency in the system, such as in the remote management of mental health?
In business theory there is a term called disruptive innovation. It generally refers to a situation where an innovation, like allowing doctors to communicate with their patients by phone where it's effective to do so, creates a new market and new value network which will often quickly displace a legacy value network.
It looks a lot like telehealth, as obvious as it always has been, is a disruptive innovation. And we've been forced to it by a crisis so bad that the fear of a cost blowout in our healthcare system, which prevented telehealth from being introduced in the past, was quickly overridden.
Now healthcare leaders and influencers from all walks are asking the question: is telehealth the core piece of innovative healthcare infrastructure we need to be working around as we move forward?
There is still much work to be done to make sure that the simple act of allowing doctors to talk to their patients over the phone or video, when it makes most sense to do so, does not fly off the rails, as previous governments have feared it might. But it looks like COVID-19 has provided significant cost cover to pressure-test how we can best implement broad based system use of telehealth once the COVID crisis finally starts to abate.
McMahon hinted strongly at the importance of the changes in telehealth  in our recent podcast, when she said that the universal introduction of telehealth has provided a cornerstone around which most of the important new digital health technologies such as cloud-based patient management and communication, can be hubbed around moving forward.
She didn't actually go as far as saying that telehealth, not the MHR, was very probably the base architecture for a truly interoperable and efficient healthcare system moving forward. But she's not at liberty to go that far.
In the recent NSW HIMSS COVID webinar NSW ehealth CEO Dr Zoran Bolevich alluded to similar opportunity when he told the audience: "There's opportunity for health systems to leverage from this crisis both abroad and in Australia to pick up some significant learnings, such as the ethos of agility and working together across traditional boundaries, both professional and governmental and engaging industry in a novel way."
What is also apparent is that Canberra is in a mood to listen to healthcare professionals and make systemic system changes to adopt the best components of what we have learnt through COVID in the near term. Again, a lot of this change and willingness to change the system meaningfully is being made possible under the cover of, and as a result of, COVID. Much of the politics of  money and commercial expediency in medicine has been stifled to a whisper in the face of real needs identified during COVID.
This mood can't last of course. Eventually normal political programming will return. So we have a small window in which to continue madly collaborating and help state and federal governments over the line on the major initial settings for telehealth – settings that will lay the foundation for most digital interoperability and communication across all levels of the healthcare system into the future.
How the the politics of the MHR pan out over the coming six months will likely be defining for our healthcare system for decades to come.
Will we allow it to drift quietly into a corner, as a fond memory of a misspent digital health development youth, to be used only for things like the collection and distribution of important but difficult and expensive to attain medical data?
Will we take what we have learnt from a project so big and dense that its gravity pulled in all around it when its fundamental principles of centralised non-atomised data owned and controlled by the government, not the patients or the healthcare providers, were known to be flawed many years ago now?
We made a big mistake. We then doubled down on that mistake a few years back and added momentum to something that should have sunk long ago into the bog.
COVID, for all its horror and waste, has at once stripped the MHR of all its political cover and introduced a much more appropriate and practical successor for the digital future of the system.
In very simple terms, if you have a dollar to spend on our digital healthcare future, and you had to choose between investing that dollar in telehealth, and investing it in the MHR, where would you invest now?
Those who run and guide the system now have a tool and the opportunity to reboot the system onto a new and more productive path.  A path that will be hubbed initially by universal telehealth, and radiating from this evenutally, a series of well understood modern complementary and connecting technologies that enable distribution of data, and control of it where it needs to be controlled, at all the rights points in the system.
I hope that what I've heard – that Canberra is in the mood for meaningful change and determined to do what they can while they can to effect such change – is true, and we are going to embark on a new  era in Australian healthcare here, led by telehealth, and joined by other important enabling technologies such as cloud, open systems architectures and modern information sharing standards such as Fast Healthcare Interoperability Resources (FHIR).
I hope that the many smart and committed people in Australian digital health, many of whom reside or have resided at one time in the ADHA, end up with a new and better brief for developing the future of digital health in the country, one, which as a result of the stark realities of COVID, isn't so politicised, and is therefore far more fit for purpose.
I hope that this will be my last  rant on the MHR.
Note: If you're interested in hearing what four of our major digital health leaders – Bettina McMahon, CEO of the ADHA, Emma Hossack, CEO of the MSIA, Grahame Grieve, Founder of FHIR, and Professor Dorota Gertig, Medical Director of Population Health Solutions at Telstra Health- think might happen moving forward as a result of some of the changes discussed this story then you are invited to join the audience and ask questions at a free live Webcast on Tuesday at 11am AEST:
The opportunities and threats of our huge COVID digital healthcare pivot.