22 January 2018
Murder most medical: when patients kill their doctors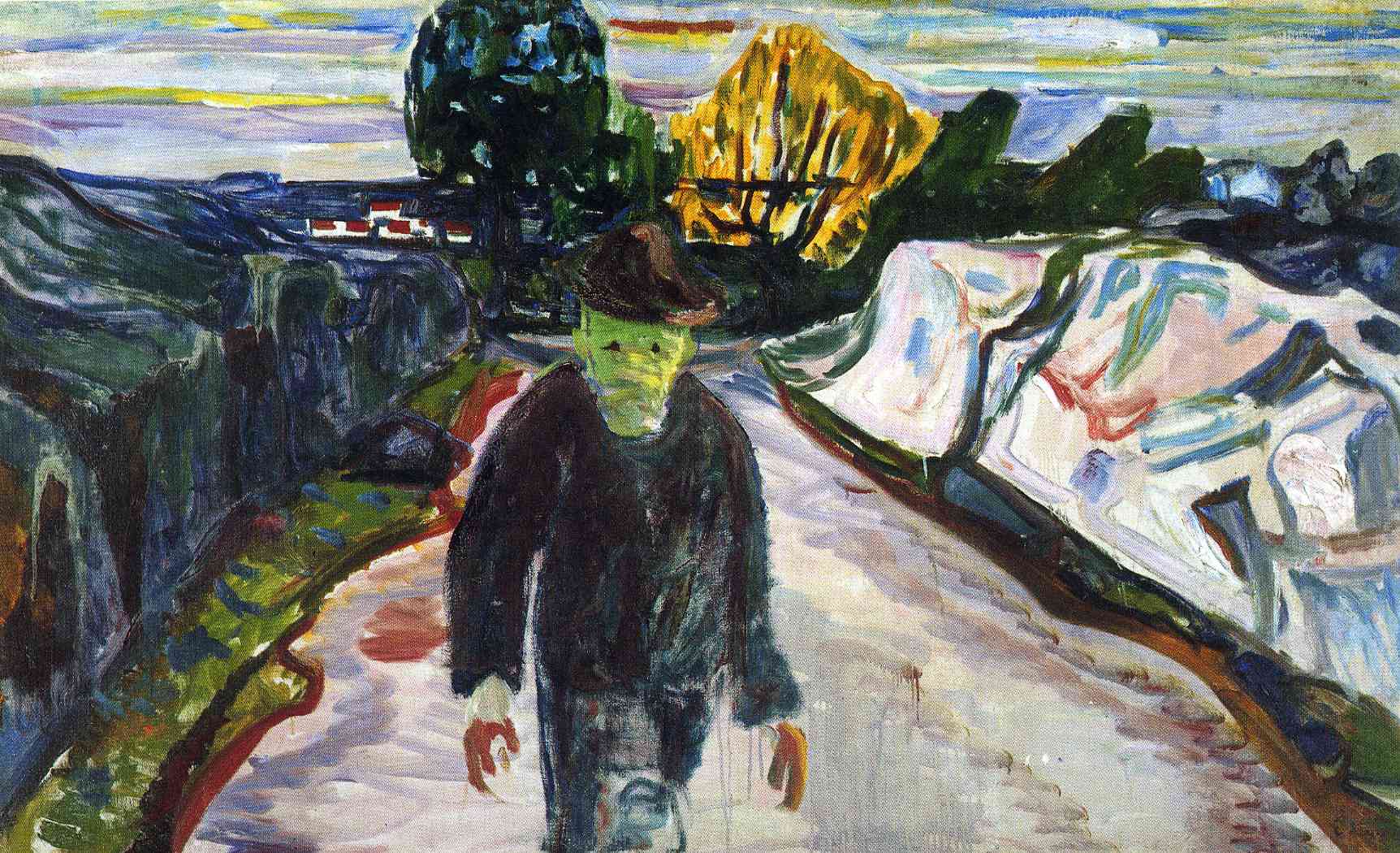 If the murder of German psychiatrist Bernard Von Gudden by King Ludwig II of Bavaria can be seen as an historic event arising from particular local circumstances, the murder of doctors by patients represents a continual hazard to the profession.
Of all the medical disciplines, psychiatrists have the highest risk in view of their involvement with potentially homicidal psychotic patients. Small as the risk is, the tragedy when this occurs should not be underestimated.
On 14 October 2002, Dr Margaret Tobin, then the head of government mental-health services in Adelaide, South Australia, was shot by a deregistered psychiatrist, Jean Eric Gassy, from Sydney, having played a minor role in his removal from the medical register. Gassy had been deregistered in 1997 after being diagnosed with a delusional disorder and refusing to comply with conditions placed on his registration.
Gassy remained fixated on the belief that the person who initiated his deregistration, by questioning his eligibility to be a psychiatrist, was Dr Tobin, his former boss. He was found to possess a hit-list of doctors involved in his deregistration, as well as an HIV specialist who refused to treat him after he became convinced, incorrectly, that he had the illness. He drove a hire car from Sydney to Adelaide and hired hotel rooms in false names. Dr Tobin was shot four times after getting out the lift on the eighth floor of the office where she worked.
Found guilty after two trials, Gassy was jailed for 34 years. His condition was considered untreatable and he was expected to remain a risk to those whom he had threatened.
Reinforcing the danger for psychiatrists was the 2006 murder of Washington DC psychiatrist Wayne Fenton, a leading authority on schizophrenia. A 19-year-old Vitali Davydov saw Dr Fenton to discuss treatment for his schizophrenia and beat him to death with his fists. Found guilty of the murder but insane, Davydov was detained in a maximum-security mental hospital in Maryland. Four years later he was accused of murdering his roommate.
Another group at risk from disgruntled patients are plastic surgeons. There are patients whose obsession with their appearance is of delusional intensity. This arises from body dysmorphic disorder. Repeated surgery will not change their view and leads to them turning on the surgeon. This may lead to litigation, if not assault, and ultimately murder can occur on occasions.
Such a case transpired in Russia with one Yuri Lebedev. Unhappy with the appearance of his face, Lebedev had several operations on his nose and one on his ears by Dr Alexander Remizov. He remained dissatisfied with the outcome of surgery. Dr Remizov realised he could not solve Lebedev's problem and told him to see a psychiatrist.
But it was far too late. For the body delusional patient, this is the most unacceptable medical recommendation. In September 2015, Lebedev went to the Russian Railways Hospital in St Petersburg with a Vepr machine gun and shot Dr Remizov in the chest before turning the gun on himself.
Violence against doctors in China has become a familiar occurrence with a very long history. In the second century AD Hua Tuo, a famous surgeon, recommended removing a tumour from the brain of a general, who, suspecting a murder plot, had him executed in an early instance of patient-on-doctor violence.
In recent times, the problem has dramatically escalated, a reflection of the difficulty of providing adequate health services for a gigantic population emerging from poverty.
The China Hospital Management Association found that violence against medical personnel rose by an average of 23% each year between 2002 and 2012. Hospitals reported an average of twenty-seven attacks a year per hospital. The Chinese Medical Doctor Association said that nearly 60% of medical staff have experienced verbal abuse, and more than 13% have been assaulted.
In 2014, officials recorded 4599 "security incidents" in hospitals, many of them assaults or protests by aggrieved families of former or current patients; Nearly 1500 people had been arrested in such episodes.
In September 2011, a Beijing calligrapher having throat-cancer treatment stabbed a doctor 17 times. In May 2012, a woman attacked a young nurse in Nanjing with a knife because of complications from an operation performed 16 years earlier. In other incidents, angry patients cut the throat of a doctor in Hebei and beat a Heilongjiang doctor to death with a lead pipe. On 25 October 2013, after nasal surgery, Lian Enqing stabbed three doctors at the hospital in Wenling City and was sentenced to death.
Another typical example was the murder of ear, nose and throat specialist Dr Wang Jun at the Shaodong County People's Hospital in Hunan Province. While busy in his crowded clinic, he was struck on the skull by family members of a patient. Dr Wang had earlier told them to wait their turn, so they attacked him. They shouted that the doctors were "not vigorous" in treating patients, hitting him until he fell to the ground. Three people were arrested and charged with the murder.
Dr Wang's death came to symbolise the collapse of doctor-patient relations and the severe dysfunction in China's healthcare system. Officials responded that he was the latest fatality in a plague of violence afflicting the country's doctors and nurses.
Patients and families had "a visceral distrust of the healthcare system, subjecting medical staff members to humiliation and violence when they feel that patients have been mistreated or neglected," the officials said.
The issue is common enough to have earned a name in Mandarin yinao, which roughly translates to "medical ruckus."
Possibly the most graphic illustration of the dangers when a delusional patient turns on their doctor is the Brisbane spree killings of Karl Kast on 1 December 1955.
Siegfried Karl Kast, born in Bavaria in 1916, was a discontent with a long history. Coming from Germany, he jumped ship in Brisbane in June 1939, claiming to be a refugee from the Nazis for his socialist beliefs. Interned as an enemy alien, he escaped four times and joined in digging an escape tunnel under a hut.
A security officer at the prison camp left a description of Kast after one of his escapes:
He is short and sturdy in build, has a full face with a large mouth and thick lips. His eyes, which are of a vivid blue, are habitually very wide open. His high forehead is almost devoid of hair, and his fair, somewhat wavy hair starts only about halfway back on his head, giving the appearance of a tonsure.
After his release in 1944, Kast was assigned to the Civil Alien Corps in the Northern Territory, a civilian organisation that implemented defence projects. An early indication of what was to follow was his refusal to work on health grounds (flat feet), leading to accusations of malingering. He insisted on using a walking stick and the limp became more pronounced when he knew he was being observed.
An officer wrote: "It appears to me that the whole of the actions of this member are directed at causing the maximum inconvenience to the Allied Works Council and therefore to the Commonwealth."
After the war, Kast was a salesman in Victoria, Adelaide and Brisbane and a miner at Mount Isa, before going north of Cairns. Here he mined wolfram, prospected for tin, and trapped fish before trying farming.
He learned how to use explosives as he cleared a block of scrub. A neighbour reported that a tree branch had fallen and injured Kast while he was using explosives on his land, following which he was noticed to limp. He also reported to friends that he had fallen into a ditch and hurt his spine.
Kast found it hard to secure regular work and developed a "paranoid view of Australia". Working as a pipelayer with Cairns City Council, he would steal sticks of gelignite from his employer and blow up gum trees. He also experimented with making pipe bombs.
But it was when Kast fell into a trench onto a steel pipe while at work that matters took an uglier turn. Claiming to have back pain, he visited local doctors, claiming he could not raise his arms past his waist and that his toes on his right foot had turned black and green. He refused to work and demanded a pension for the rest of his life. He accused them of discrimination after the doctors failed to accept his complaints.
Two surgeons in Cairns could not support his claim. People who knew him described him as quiet until he discussed his injury, whereupon he would become angry talking about how doctors had treated him.
Kast went to Wickham Terrace (Brisbane's version of Harley Street) to find a doctor to support his claim. In other words, he was doctor shopping. Two of the surgeons he consulted, Andrew Murray and Arthur Meehan, were lower limb amputees who knew of orthopaedic pain. Dr Meehan agreed to review his case afresh. He told Kast that he could not find any damage and the problem was all in his mind. "You're all liars," Kast protested, threatening to kill all the doctors who had challenged his story.
The trigger for the murder spree may have been a newspaper report on 26 November in Brisbane's Courier Mail newspaper. Dr Rex Hylton in Malton, near Toronto, was shot by a patient with an elbow injury whom he had certified as fit to work. Kast immediately wrote a letter to the police saying that as there was no justice and life was devoid of hope, he must look for justice elsewhere. Posted without a stamp, it reached the police the day after the killings.
At 2.50pm on 1 December 1955, wearing a white shirt and khaki trousers, Kast returned to Wickham Terrace. He had a point 38 calibre revolver and a satchel containing 12 pipe bombs he had made in his Woolloongabba home.
He went to Dr Michael Gallagher's rooms on the second floor of Wickham House and shot him in the right arm, right side of his chest and leg. Miraculously, Dr Gallagher survived the gunshots.
"It is to do with spines," Kast shouted to horrified onlookers, before heading downstairs. As he was leaving, Kast laid down several bombs and a lit candle in the foyer before running to the next building. A Hendra horse trainer had two fingers blown off from hurling the explosives out on to the street, breaking the windows of a passing cab and smashing the bitumen.
At Ballow Chambers, Kast then shot Dr Andrew Murray in the head as he sat at the desk. He then shot dead Dr Meehan.
When Kast threatened the waiting patients at the practice of John Lahz, he was deferred by a heroic event: two nurses stepped in front of the doctor to protect him. This gave the doctor time to escape. Kast then laid down on the desk and exploded the remaining six bombs. Despite his wounds, he was still alive, so he shot himself.
From the first shot until he killed himself, Kast's spree had lasted 10 minutes.
At the autopsy, his back was carefully examined and no abnormality was found. It was no consolation, but the doctors had been dead right.  Psychiatrist Neville Parker listed that there had been six such murders in the last 25 years – and thought the figure was low. Dr Parker made the point that calling someone a malingerer was something to avoid. This observation would influence medical reporters for some time to come.
Several indications of Kast's potential dangerousness before the event had been missed. Before leaving Cairns he told people that he intended to blow up the local branch of the Government Insurance Office.
Three months before the shooting he was examined by a psychiatrist who wrote a brief report that no evidence of mental health issues was present – the implication being that Kast was faking his symptoms.
Eight months earlier he wrote a disturbing letter to his solicitor saying that the intention of the Government Insurance Company was to break down the claimant, induce suicide or other drastic measures for which regret comes too late. He wished to put it on record that he disclaimed responsibility if the strain of affairs was beyond his mental endurance.
The Kast case illustrates the difficulties that occur when the doctor-patient relationship breaks down. Kast was an unsettled misfit. Journalist Daniel Hurst described him as a loud-mouthed braggart who loved making bombs but detested doctors. Added to this was his penchant for seeking exoneration from duties by claiming injuries.
The critical issue is the development of a physical problem – real or imagined – which becomes a delusion. After this, the situation only gets worse and disaster is the inevitable outcome. In the remote event that psychiatric treatment is applied, it seldom works.  Such delusions, better known as monomania, are encapsulated; that is, the patient will otherwise function well, is adept at hiding it and will go to any lengths to pursue the obsession.
A terrible example of this is the Queen Street massacre in Melbourne when Frank Vitkovic killed nine people, including himself, at the Australia Post office on 8 December 1987. In the months prior to his killing spree, Vitkovic had become depressed and embittered after injuring his leg playing tennis, followed by a failed operation to repair the damage.
William Cumming, reviewing the Kast case in 2009, wrote that circumstances today are even more conducive to the recurrence of the Brisbane medical massacre than they were in 1955. Neurosurgeon Michael Coroneos has pointed out the difficulties for doctors who are required to produce an independent assessment for an injured patient with a claim. They are obligated to provide a truthful assessment, but this may lead to an adverse, if not hostile, response. Every now and then, as the Kast case indicates, the consequences can be horrendous.
In the end, if we try to put ourselves into the mind of Kast on that fateful day when he went back to Wickham Terrace, we see that Kafka had it right all that time ago:
You must not pay too much attention to opinions. The written word is unalterable, and opinions are often only an expression of despair.
 This is an excerpt from The King Who Strangled his Psychiatrist and Other Dark Tales, the new book by Robert M Kaplan.