9 May 2020
Practices pass up JobKeeper by mistake; bullied on rental income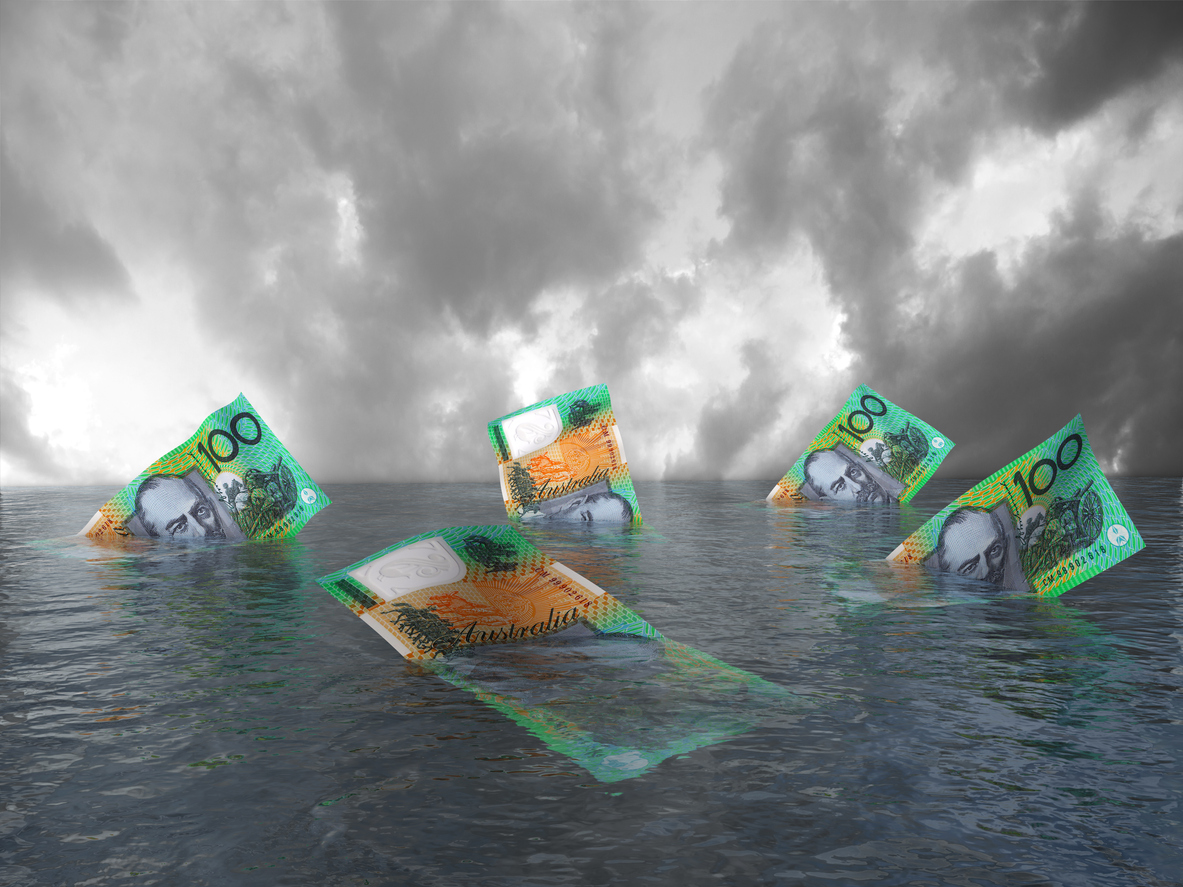 Confusion over applying for JobKeeper and pathology labs behaving badly threaten to send a lot of practices to the wall
---
As many as 70% of GP practices may have so far passed up government support of anywhere between $30,000 and over $100,000 because practice owners and practice accountants are failing to comprehend how their practice structures actually qualify them for the new JobKeeper scheme.
At the same time, major pathology labs are continuing to behave poorly by demanding rental relief of many practices of up to 50%, aligning  their threats with government announcements, and implying their demands are legal, when they aren't.
Both trends combined with the existing issues around COVID-19 income drops – a result of  the introduction of telehealth without any preparation, and government induced patient reluctance to attend surgeries – are putting unnecessary and unprecedented pressure on the country's GPs.
According to long standing and respected practice advisory principal, David Dahm, a lot of the issues around missing out on JobKeeper have likely occurred because practices and their accountants aren't aware of a ruling made by the ATO just over one week ago to service entities. About 70-90% of medical practices in Australia use a service entity structure.
The ATO ruling introduced a new alternate decline in turnover test for the eligibility of special purpose service entities that provide employee labour to group members and that have not met the basic test for decline in turnover.
It applies where business structures use a special purpose entity to employ staff rather than staff being directly employed by an operating related entity or entities where they are earning income from unrelated parties, according to Mr Dahm.
As a result of the change and because of confusion in the lead up to the first deadline for JobKeeper applications which was yesterday, Mr Dahm estimates that somewhere between 50-70% of GP practices may have so far passed up the government support.
JobKeeper pays each employer group up to $3000 per month per employee, once that group has provided sufficient evidence that its revenue in any one month from April  to September, this year, has dropped below 30%. If you are practice with 10 employees, and you successfully applied from April, you would now receive at least $180,000 in government support by September for your practice. Mr Dahm has one practice that qualifies for 40,000 per month which means they may end up receiving $240,000 in support.
The government has stated that a qualifying employers will continue to receive JobKeeper even if their revenue recovers above the 30% mark in subsequent months.
Mr Dahm says that although many practices have missed out on applying in the month of April, they still can apply now in May, if they meet the 30% drop income rule, apply the changes to the Alternative Decline in Turnover Test Rules 2020, and still get  most of the support they are due. But he emphasised that many practices still seem to have advice which is wrong.
"If you have excellent bookkeeping and understand if you are a cash or non-cash (accrual) GST registered practice you can be retrospectively eligible if you have paid your permanent staff who were employees from 1st March 2020 before the end of May 2020", Mr Dahm told The Medical Republic.
"Untimely or poor bookkeeping can make it hard to assess quickly", said Mr Dahm. "The key are reliable books. If you are eligible you need to report to the ATO within 7 days or you may lose it", he told TMR.
REGISTER for TMR David Dahm JobKeeper Q&A Webinar HERE
"We have seen double counting of revenue where medical fees and service/management fees (usually to save on costs – which is technically not allowed) has confused practices. It does not give a clear picture. It needs a professional accountant to unpick it to get an accurate number."
"Significant penalties apply for incorrect lodgement for entities," he warned
Understanding what is revenue and what is not has confused practices, according to Mr Dahm.
"Practices with service entities that have fixed or variable monthly service fees not linked to the percentage of turnover of doctors or providers that artificially keep their income could now be eligible from the recent announcement", he said.
The detail of the ruling is under a document entitled Coronavirus Economic Response Package (Payments and Benefits) Alternative Decline in Turnover Test Rules 2020, which can be found HERE.
The Medical Republic will be holding a live Q&A Zoom webinar with David Dahm on the JobKeeper changes and what practices can do to qualify on Thursday May 14, at 7.30pm AEST. The Webinar will be free but we only have 100 seats for the live version. If you miss out we will be posting the video of the webinar the following day. Registration HERE.
Path Labs (still) behaving badly
Meanwhile, it is being claimed that another major pathology group, ACL, has sent letters to GP practices saying that since they now qualify for JobKeeper, they are entitled to a 50% rent reduction from their GP landlords.
Some GP practices are already confused as to whether this might be tied into government regulations introduced recently around rental reductions and they are obliged to start reducing rents.
But it likely isn't because approval for JobKeeper only requires an entity like ACL, which has revenues less than $1 billion, to have a revenue drop of 30%, and then, they only have to show this drop for one month.
This isn't in line with what the government has said about landlords obligations because:
ACL is allegedly claiming for a 50% reduction when the award of JobKeeper can only indicate that they have lost 30% revenue (or more). ACL has not provided any actual figures on its revenue loss in the April period and without that they can only claim for a 30% reduction, and then only for one month.
JobKeeper does not require evidence of continued revenue loss at the 30% level and the government has in fact said that if a group's revenue increases after April one they will still be eligible for JobKeeper. Unless  ACL formally reports its losses in May, there will be no formal ongoing evidence of revenue loss and  they therefore will likely have no claim to an ongoing rent reduction.
When asked about the issue, Mr Dahm told TMR that he believed that all practices should not be "bullied" into immediately reducing their rents but should step back, and take their time to get the correct advice.
He said that he thought that almost certainly ACL would not have a supportable claim for a 50% drop, and certainly not more than for the month of April.
Meanwhile pathology giant Sonic Healthcare, which initially denied asking for substantial rent reductions from its GP landlords, is now backtracking on that position amid claims from GPs that contradict Sonic's assertion.
GPs have contacted The Medical Republic asking us to correct Sonic Pathology's statement that it had not requested rent reductions from some GP landlords.
These GPs have chosen to remain anonymous and requested their stories be de-identified due to the sensitivities of rental negotiations.
That full story is HERE
The biggest changes to how we treat Asthma in 30 years
In another week of COVID-19 mayhem it might be a welcome change to have something dominate our headlines that should (but probably won't) take the headlines away from COVID related stories.
TMR is predicting that this will be some form of confirmation of a major change to how we view and will likely start treating mild asthma in Australia, via our Webinar on Monday night at 7.30pm AEST featuring Professor Peter Wark.
We understand that actual formal changes to Australia's asthma guidelines and the ubiquitous Asthma Handbook, will not be in place now in Australia until at least July, with hold ups to changes being created by COVID-19, and subsequent changes to the PBS on Symbicort.
But Professor Wark is on the Guidelines  review committee, and in his talk on Monday we are going to learn where he sits on Asthma treatment in Australia moving forward. Which we think will likely let the cat out of the bag in some manner on the upcoming Guideline changes.
What changes might Professor Wark be reviewing?
Most likely but not confirmed will be that Australia is going to move in some way towards the major changes announced by Global Initiative for Asthma (GINA) last year overseas. If that occurs expect a lot discussion around the role of the combo therapy of budesonide-formoterol as a first line therapy for mild asthma in Australia, and potentially some sort of downgrading of the role of SABAs (the ubiquitous and OTC blue inhaler) in mild asthma initiation.
The core of the GINA guideline changes last year was the stipulation that  all adults and adolescents with asthma should receive either symptom-driven (in mild asthma) or daily inhaled corticosteroid (ICS)-containing treatment.
GINA proponents  are pushing the treatment of mild asthmatics to be focused on the combo therapy of budesonide-formoterol and to take the focus off SABAs, which some experts were starting to label dangerous in the manner they were being now used by patients.
If Professor Wark goes this way then we are set to drastically alter our approach to mild asthma treatment forever, and it may set the scene for significant changes to how regulators view  and even stipulate how we currently use OTC SABA. Some supporters of the changes are even suggesting that we might see calls for Symbicort to go OTC, and new rules set around SABAs, which still have a strong role to play in severe asthma, according to GINA.
REGISTER HERE for Monday's Free Webinar
REGISTER for TMR David Dahm JobKeeper Q&A Webinar HERE
.