8 December 2020
Missed repayments may flag dementia years before diagnosis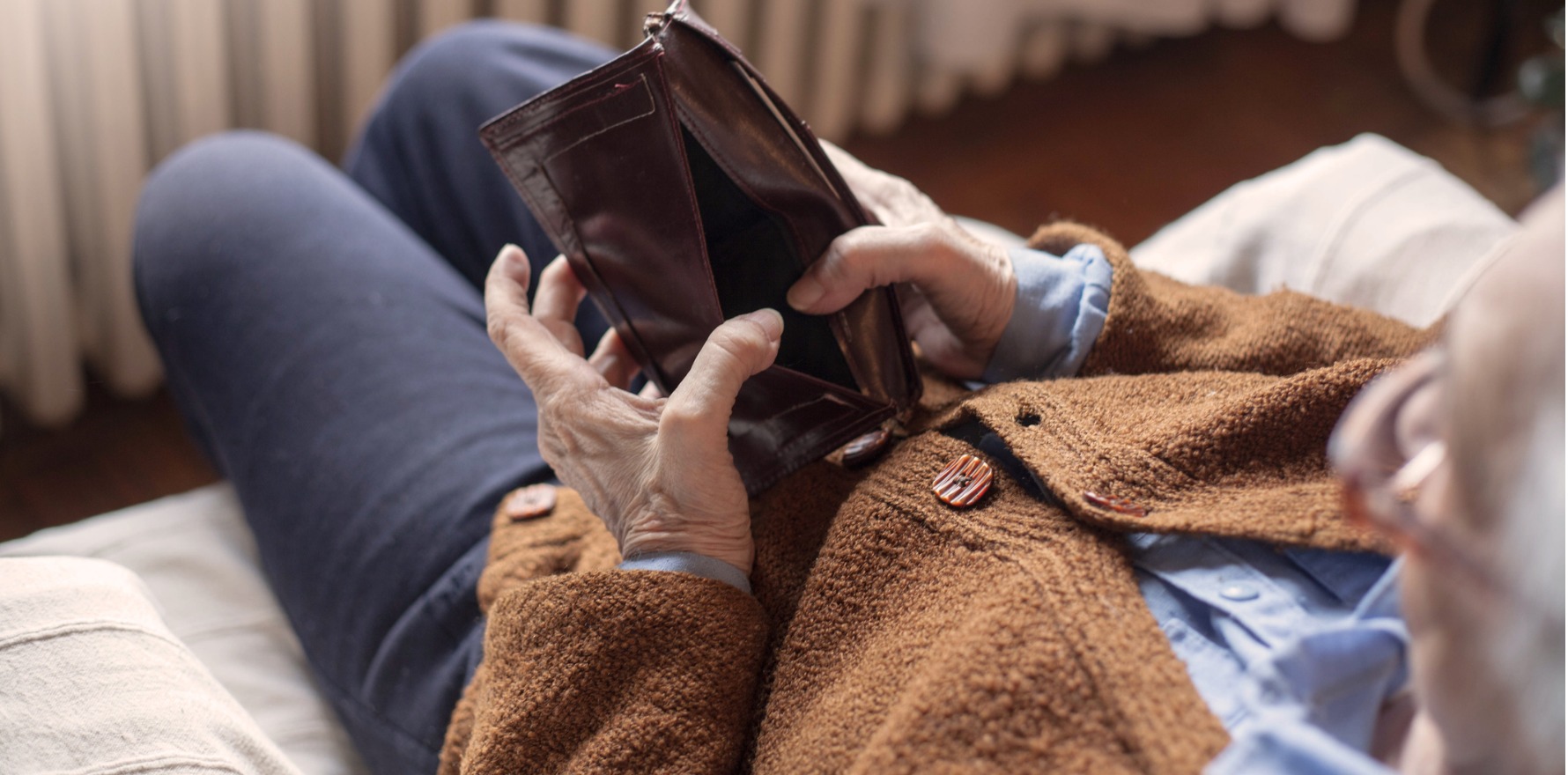 Higher rates of missed financial repayments have been associated with dementia up to seven years before diagnosis, in a large retrospective analysis of American financial behaviour and health data over two decades.
Alzheimer's disease and related dementias (ADRD) are known to pose a risk to patients' financial status due to the memory deficits and changes in risk perception they can cause, but the frequency and extent of negative financial events before and after diagnosis had not been investigated until now.
The findings suggest new interventions are needed to protect patients from the harms of poor financial self-management and financial fraud or abuse, said the team, which was led by the Johns Hopkins School of Public Health & School of Medicine.
The work has prompted a scorching attack from one medical ethicist on the credit industry for effectively profiting off dementia through exorbitant fees for late and missed payments.
The team analysed consumer credit report outcomes from 1999 to 2018, linked to 81,364 people living alone and covered by Medicare, the US federal health insurance system for people aged 65 or older.
Adverse financial events were defined as failing to make a minimum credit account repayment for two or more consecutive months, and "subprime" credit scores (below 620).
Adjustments were made to account for education, age, sex, race/ethnicity, average credit score at age 65 years, and economic conditions in different states of residence.
During the study period, 27,302 developed ADRD.
"After adjusting for demographic and health characteristics, we found important differences in adverse financial events among Medicare beneficiaries who did vs did not develop ADRD that emerged prior to clinical diagnosis," the authors wrote in JAMA Internal Medicine.
"Beneficiaries who developed ADRD were at significantly higher risk of payment delinquency compared with similar beneficiaries who never developed ADRD beginning six years prior to diagnosis (7.7% vs 7.3%)."
By the quarter after diagnosis, the absolute difference increased to one percentage point (7.9% vs 6.9%).
"These relationships account for a large share of the overall delinquency rate in our sample; 5.2% at six years prior to diagnosis and 17.9% three quarters after diagnosis," they said.
"Similarly, beneficiaries who developed ADRD were more likely to have subprime credit scores starting 2.5 years prior to diagnosis."
These patients remained at heightened risk of missed payments and subprime credit scores for at least 3.5 years after diagnosis, they found.
The link was noticeable even earlier among those with lower levels of education, they said.
"Both indicators of impaired financial management emerged years earlier for Medicare beneficiaries eventually diagnosed with ADRD in the lower education tracts relative to those in more highly educated tracts and affected a larger share of beneficiaries.
"Payment delinquency rates were higher for ADRD beneficiaries in the lower education tracts starting almost seven years prior to diagnosis, compared with 2.5 years prior to diagnosis in the higher education tracts."
One limitation of the study which may have resulted in understating the harms to patients, was the payment delinquency measure only including debts reported to credit bureaus, and excluding accounts such as utilities, rent, and medical collections, the authors said.
However, Medicare claims tend to capture the most severe dementia cases, they added.
"Tools for screening patients for financial self-management difficulty could be useful to improve detection of dementia in clinical practice," they said.
"Even without effective medical treatments, earlier detection of cognitive impairment might help protect older adults and their families from adverse financial outcomes.
"Families should be counselled about the potential need to help with financial management following ADRD diagnosis."
Their findings add to the growing literature on links between consumer behaviour and health status and suggest financial institutions could potentially play a larger role in detecting behaviour associated with cognitive impairment, they said.
However, in an invited commentary, Jason Karlawish, a professor of Medicine, Medical Ethics and Health Policy at the University of Pennsylvania, said that currently "The consumer credit industry is, in effect, making money off of AD/ADRD."
Missed payments on credit card bills can exact "brutal financial consequences on a person", he said.
"Credit card companies have statutory protection to charge breathtaking fees and interest rates for late payments and unpaid balances, respectively."
The findings were in line with previous research on cognition and financial behaviours, and although more needs to be done – including investigating patients who do not live alone – action should be taken now, Professor Karlawish said.
"Simply put, the instrumental activity of daily living of financial behaviours is emerging as a kind of biomarker for changes in cognition and the presence of neurodegenerative diseases.
"Real-world monitoring of financial behaviours, instead of stigmatising and costly Alzheimer gene and biomarker tests, might be among the US's best ways of identifying persons who are experiencing incipient declines in cognition and are at risk of dementia."
Artificial intelligence could be used to monitor financial transactions and other cognitively demanding activities via smart devices (stoves, smartphones, and computers) to detect signs of impairment, he said.
"Medicine and finance are actuarial professions. They are ready to implement desktop medicine and the practice of wealth care. We just have to be willing to surrender some privacy and to trust a system to care for us."