1 December 2017
Mind the private and public procedures health gap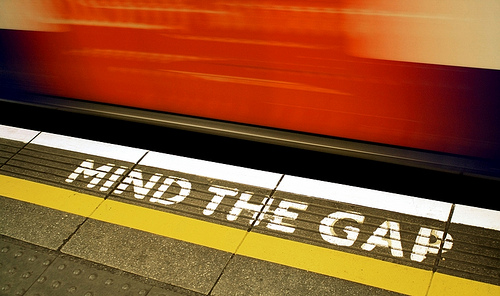 The days of angry private health patients blaming their GP for sending them to hospital only to discover they have an out-of-pocket fee in the many thousands many be nearing an end.
If you're a privately insured patient about to undergo a hospital procedure, one of three things can happen. Your specialist can be participating with one of the insurers in a "no gap" or a "known gap" scheme, or they can be non-participating.
Depending on the specialist you are directing a patient to, even the clinical aspects of your referral can be overridden by the financial settings if they are dire, which sometimes they can be.
After the GP has made an appropriate assessment of  the most appropriate clinical aspects of a specialist referral, most privately insured patients will want to know whether that specialist has an out-of-pocket cost for the consultation or procedure. And how out-of-pocket they might be with that particular choice.
Healthshare, one of our largest consumer-side health engagement groups, now offers a means by which GPs can provide their patients with choices based on comprehensive health fund data on whether a specialist participates in a "no" or "known" gap arrangement with a  specific health insurer.
If they're neither, then you know you should be telling your patient to do their research carefully. Or they could be returning very upset with you, after they've had their go at their insurer.
Healthshare has recently built this data into their free referrals clinical tool, a simple application that is a comprehensive up-to-date directory filtering private practising specialists  and surgeons by speciality, special interest area, sub-speciality, hospital affiliation and location. The software also incorporates a referral letter-writing function.
Healthshare has now collected data from 27 funds, including Medibank, AHM, HCF and 24 funds affiliated under the Australian Health Service Alliance.
"We understand patients are asking GPs today about out-of-pocket costs and believe giving GPs this gap scheme information at their fingertips can further strengthen the patient-GP relationship" Healthshare CEO, Rami Weiss told The Medical Republic.
"It is critical that GPs can access this information quickly and that's why we have integrated our tool into the clinical software," he said.
Healthshare surveyed more than 300 GPs and found that over 80% felt that quick and easy access to gap participation information helped them make a better referral decision for their patient. But it also found that GPs were generally confused about what gap schemes provide.
"The confusion is not surprising, given the various messages and experiences in the market," said Weiss. "Our goal is to provide this information to GPs and to then step out of the way to let the GP make the most appropriate clinical referral decision for their patient."
SeekMedi, another site, set up by Sydney GP Dr Richard Zhu, publishes actual specialist consultant and procedure fees, compares them with the Medicare rebate and provides actual gap information for non-privately insured patients. It lists specialists within each category from cheapest to most expensive. It also lists surgeon fees and the fees of other allied health professionals. The site is free to use.
The combined information from both means GPs can make far more informed assessments of actual out-of-pocket costs when directing their patients to a procedure or a consultation, even if they are privately insured.
SeekMedi is a user-generated data site, with patients submitting their invoices after a visit. Other data is painstakingly collected by Dr Zhu himself who says he spends his time between patient consults ringing up specialist practices.
Eventually the data on these sites will start to become comprehensive and someone will combine it into one easy system for GPs which will rank specialists in any category based on the likely impact on their patient financially.
It also seems inevitable that such data will live inside the patient management system.
You can access the Healthshare referral tool HERE  or on their consumer site HERE and the  SeekMedi site HERE.