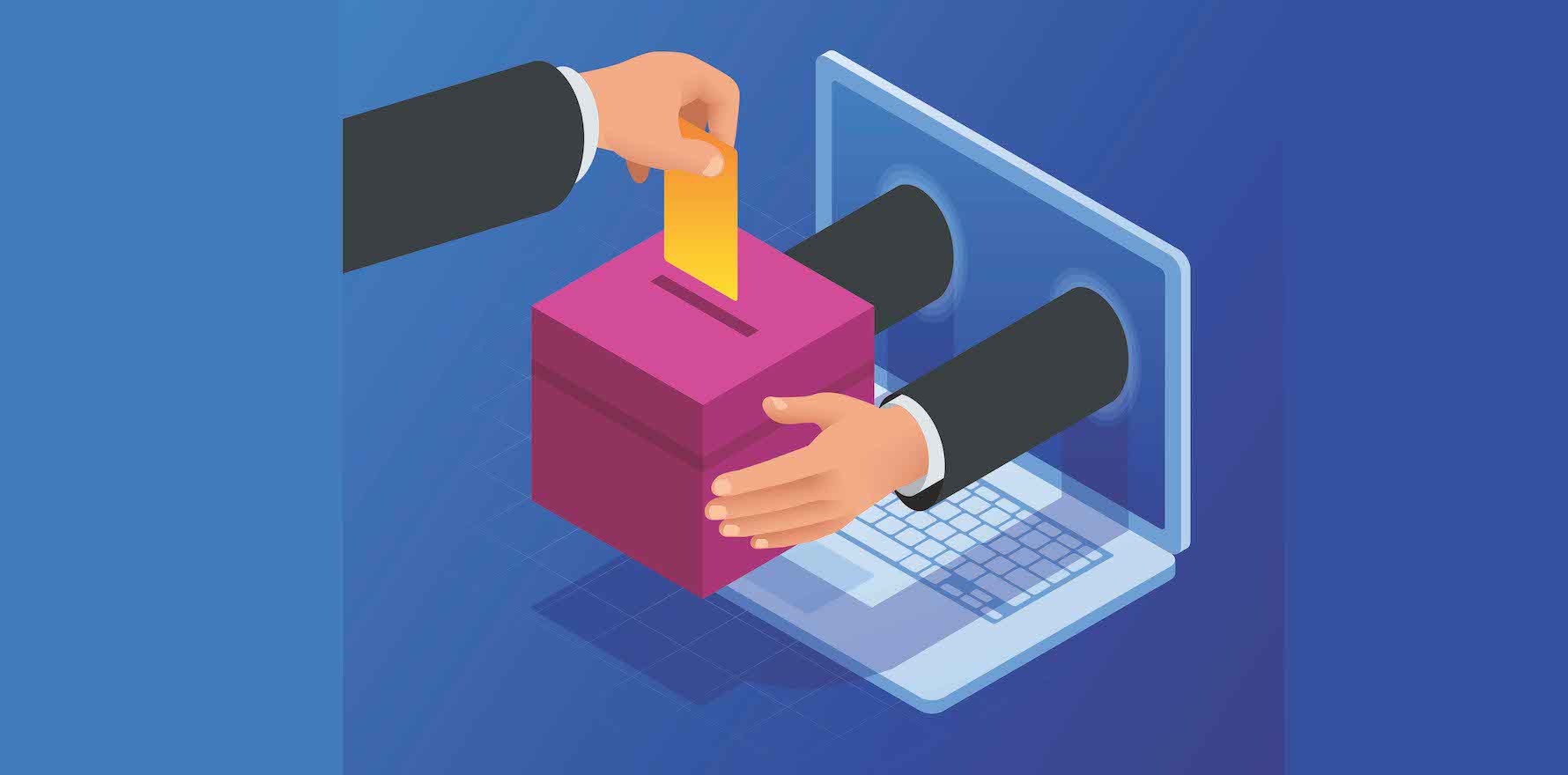 The next AMA leadership team will be decided at the weekend, with members voting online for their next president and vice president.
Voting is this Saturday, 1 August, at the AMA's national conference, to be held on Zoom from 10am AEST.
The candidates running for president are current AMA vice president and Brisbane thoracic and respiratory specialist, Dr Chris Zappala, and current federal councillor and Perth orthopaedic surgeon, Dr Omar Khorshid.
The winner will take over the role from sitting president Dr Tony Bartone as soon the results are announced at the national conference.
Dr Bartone, a Melbourne GP who has kept general practice at the forefront of his advocacy efforts, had his two-year term extended by two months in May to avoid a changeover during the pandemic.
Dr Khorshid's said his main election promise was a united AMA that was proactive about big-picture health reform.
"I'd really like to see the AMA leading the conversation about how we achieve a sustainable health system going forward," he told The Medical Republic.
"My view is that the AMA is the chief medical organisation in the country and we need to act like it.
"We need to bring all the players together including our colleagues, medical colleges and our broader membership with associations, hospitals, insurers, patients and government into a conversation about how we might continue to get the best out of our health system."
Dr Khorshid said some doctors historically had felt left behind by the AMA, because of its efforts in trying to broadly represent all doctors.
"The challenge is to make sure that each group of our membership feels represented by visibly advocating for them," he said.
If elected Dr Khorshid said voluntary patient enrolment would be a priority for general practice, in addition to structuring the MBS to reward high-quality care.
"We're looking at changing attendance items so that we get financial rewards for good quality care, not financial rewards for lots of care," he said.
Sharing the election ticket with Dr Khorshid is Adelaide GP Dr Chris Moy, who is running for the position of vice president.
The other presidential candidate, Dr Zappala, wants to promote an integrated and GP-led model of healthcare during his term.
"Having GPs providing care for the community, and by extension, having referral pathways in chronic disease management is really important," he told The Medical Republic.
Dr Zappala's other policies include solutions for affordable private health insurance, helping members become more digitally mature, sustainable and attractive models for GP training and simplifying commonwealth funding for state and territory hospitals.
"I think general practice has been neglected in recent years and as a non-GP specialist, I know my referrals come from my GP colleagues," he said.
"If the GP system falls over, we as a system are going to be much worse off, and our patients won't be getting good care.
"There is real opportunity at the moment, because of the COVID-19 pandemic and the discussions that we're having around telehealth, to make a difference in this space."
Dr Zappala's running mate for vice president is Dr Ines Rio, a Melbourne GP and councillor of the Victorian AMA.
"We are running together because we share a common vision and values, and while Dr Rio brings different skills to the role, we work really well together," Dr Zappala said.
Dr Zappala said his ticket was passionate about making the AMA a more inclusive and diverse organisation.
"At the press conference after Dr Bartone and I were elected, there was a comment that we were 'two middle-aged white men, yet again', he said.
"I'll never forget that moment, and it really worried me.
"We do need to recognise that we've got a job to do to become more inclusive – not just in gender, I want to underline that, but it's about inclusion in diversity, geography, and specialty groups and if we do that we will be a stronger organisation for it."
The AMA recently adopted a target of 40% women, 40% men, and 20% flexible for all AMA councils, committees and boards in an effort to have women hold half of all federal representative positions by 2021.