19 August 2020
Meet the RACGP candidates: Associate Professor Ayman Shenouda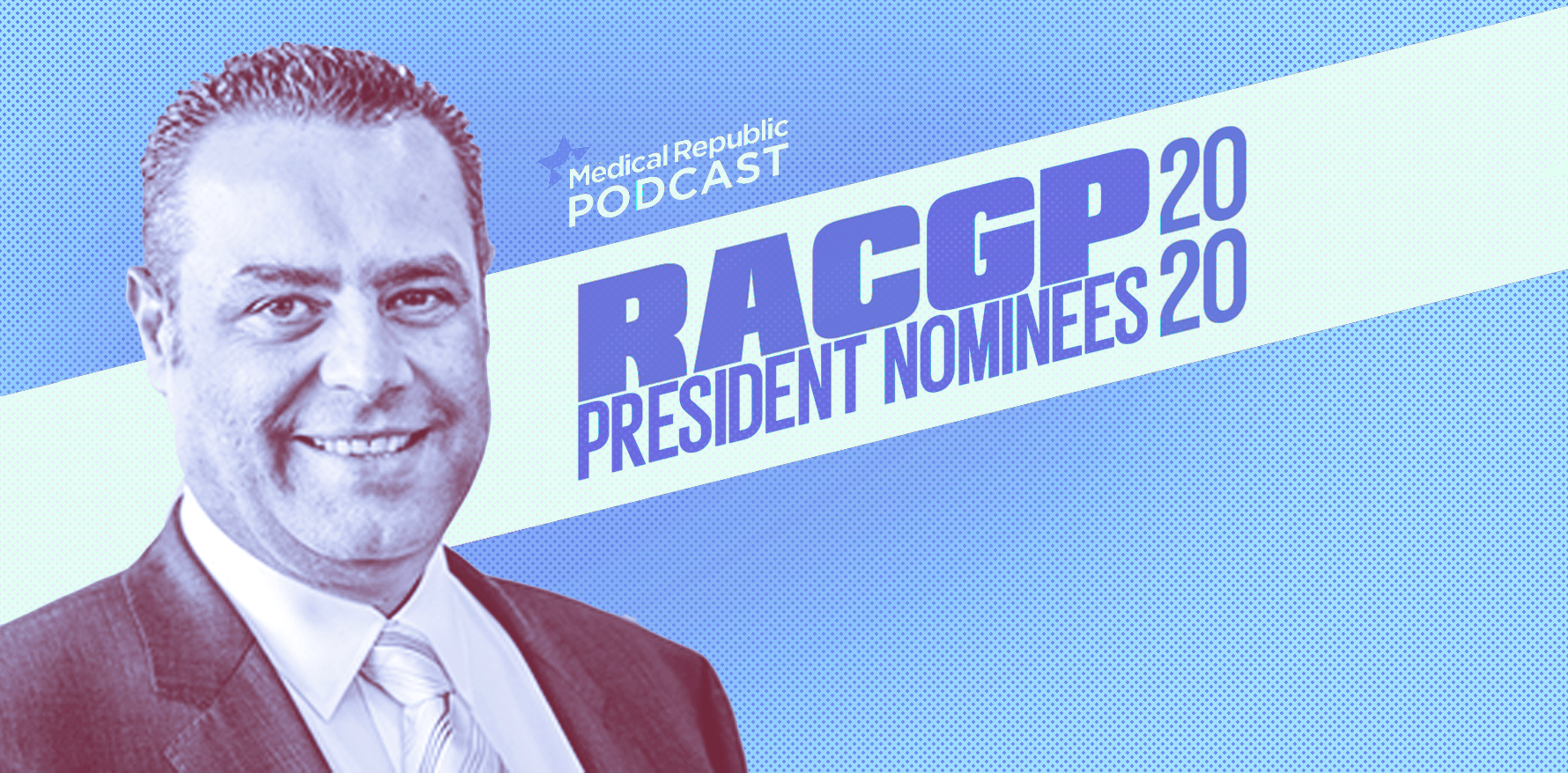 Who wants to be the next college president? We've invited all the doctors vying for the position onto our podcast to find out.
---
There might be five RACGP candidates, but only one can be your next president.
We are inviting all candidates onto the podcast to answer questions about telehealth, GP advocacy and what needs to change for the college to keep its members now, and into the future.
This episode features Associate Professor Ayman Shenouda, a GP from Wagga Wagga NSW, RACGP vice president, and acting president.
Listen here:

And you can read more about Professor Shenouda's campaign here, or listen to the other candidate podcast interviews here. 
You can subscribe to The Medical Republic on Spotify, the Apple podcasting app, or wherever you listen to your favourite shows.