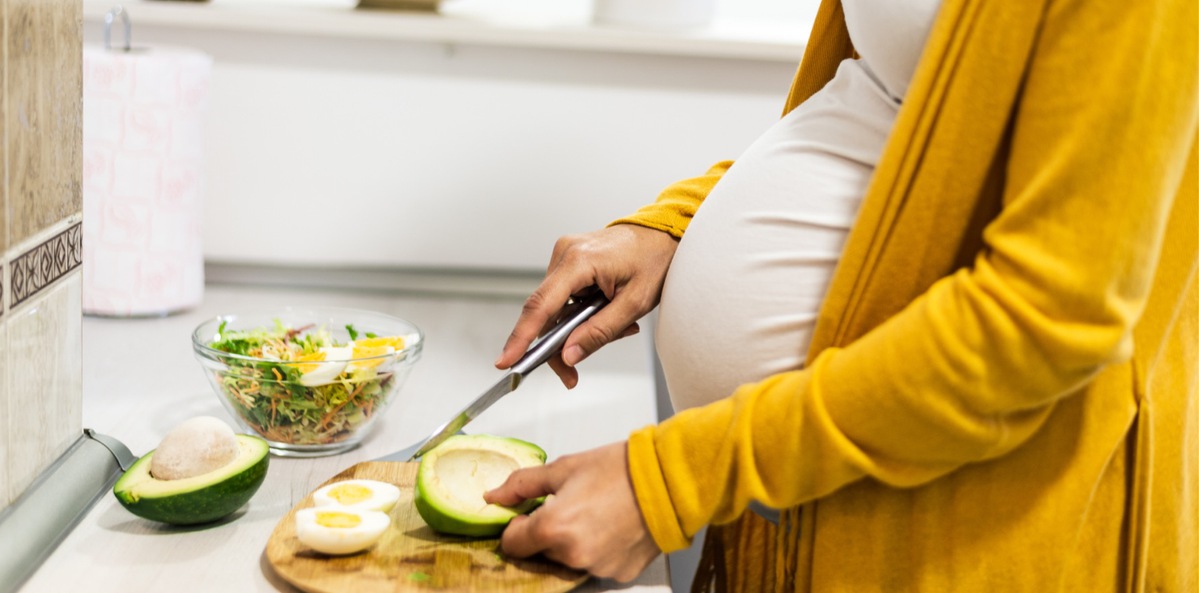 New research has revealed eating more Mediterranean-style foods during pregnancy could protect against developing pre-eclampsia.
---
Following a Mediterranean-style diet during pregnancy may be beneficial in reducing the risk of pre-eclampsia, according to new research from John's Hopkin's Medicine.
The study, published in the Journal of the American Heart Association, found that women who self-reported eating more Mediterranean-style foods cut their risk of developing pre-eclampsia by almost a third.
The results give further weight to the benefits of this type of diet for pregnant women. A prior study by the same research group that conducted this latest report found that, in pregnant women, greater adherence to a Mediterranean?style diet was associated with reduced risks of preterm birth and low birth weight.
"The United States is the only developed country with a rise in maternal mortality and morbidity, so we are excited about this new finding that strengthens recommendations that following a healthy diet is a safe way to help reduce the risk of pregnancy complications," said Dr Anum Minhas, chief cardiology fellow at John's Hopkin's Medicine and lead author of the study.
Researchers surveyed about 8500 women enrolled in the Boston Birth Cohort study, many of whom were at a high risk of pre-eclampsia.
Results of the study were obtained from dietary surveys that participants had filled out within one to three days after giving birth, with questions assessing how often the women had consumed Mediterranean-style foods while pregnant. The answers were supplemented by clinical information extracted from participants' medical records, including any pre-existing conditions or prior diagnoses of pre-eclampsia.
Researchers used the answers to assign each participant a Mediterranean-style diet score and then sorted them into three groups, with the first representing the lowest frequencies of Mediterranean-style foods eaten and the third the highest. Out of the 8500 women surveyed, about 10% developed pre-eclampsia.
After adjusting the groups for risk factors such as age, smoking and previous pregnancies, researchers found that the odds of developing pre-eclampsia were reduced by 22-28% in the two groups who ate Mediterranean foods with the greatest frequency.
According to the Australian Action on Pre-eclampsia group, mild pre-eclampsia occurs in 5-10% of Australian pregnancies and severe pre-eclampsia in 1-2% of pregnancies. Pre-eclampsia and complications associated with this condition account for 15% of direct maternal mortality and 10% of perinatal mortality. Pre-eclampsia is the indication for 20% of labour inductions and 15% of Caesarean sections. It also accounts for 5-10% of preterm deliveries.
Journal of the American Heart Association 2022, online May 3