10 June 2022
Medicare indexation is 'a tenth of what's needed'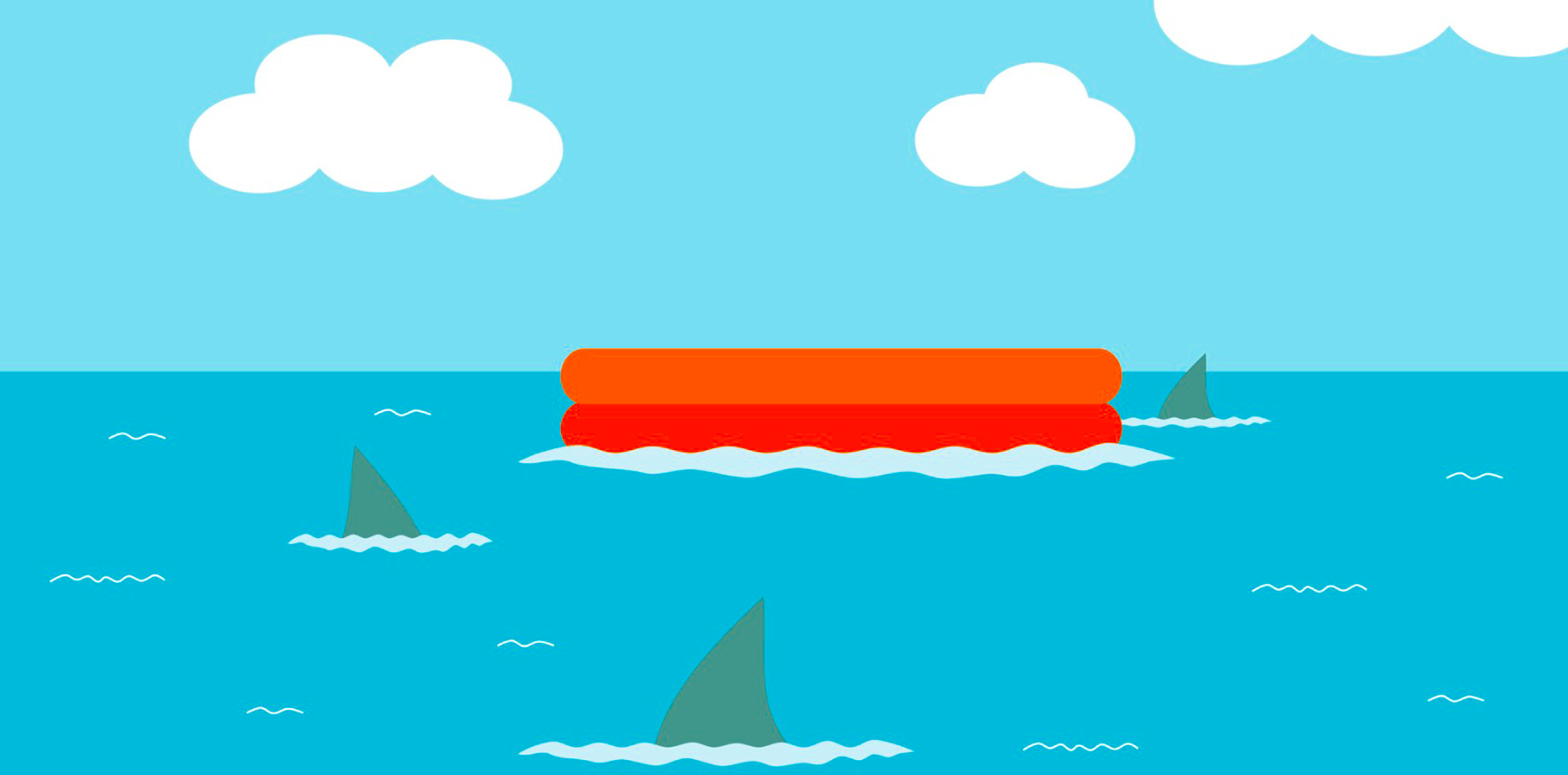 The inflation rate is sent to reach 6% this year, but patient rebates will only increase by 1.6% – is this any better than a freeze?
---
GPs hoping for a life raft may have to just keep swimming, with Medicare's yearly indexation sitting at just 25% of headline inflation.
From 1 July, Medicare items will be indexed by 1.6% (an increase of about 62 cents) and certain restrictions will be placed on telehealth consults. Last year the indexation rate was just 0.9%.
The Department of Health appears to still be finalising the changes, which are just weeks away.
A spokesman for the department told TMR that the government is still considering whether longer telehealth consults – that's Level C and Level D phone consults for those playing at home – will be extended for non-rural areas.
Lobbying group Australian Society of General Practice says the 1.6% indexation will be around a tenth of what is needed for practices to stay afloat, given the fact that the Medicare rebates at present are only worth around half the true cost of a consult.
Meanwhile, the Reserve Bank of Australia predicts inflation this year to reach 6%, with underlying inflation of around 4.75%.
"The effective increase in funding amounts to 0.8% in a time of spiralling inflation costs," ASGP says.
"This is not true indexation. It is a freeze and a cut by any other name."
ASGP criticised Labor for running on a platform of strengthening Medicare but now seemingly perpetuating the freeze.
However, it is worth noting that the MBS webpage announcing the details of the indexation was last updated on 8 April, before the election was even called.
"It's a new government, but I think it's extremely unlikely that they're going to alter what has already been decided as the funding for this increase unless pressure is applied," ASGP president Dr Chris Irwin told The Medical Republic.
The lobbying group is calling on the new government to enshrine protections for Medicare in legislation that permanently link its indexation to the CPI.
"Even if Medicare is linked to CPI, out-of-pocket costs for patients will still increase by the rate of inflation every year," ASGP says.
"We call on the government to recognise this and work with the Australian Society of General Practice to implement strategies to reduce cost of living pressures on Australians and ease the unnecessary costs and burdens placed on public hospitals by the continued underfunding of general practice."
1 July also marks the introduction of two telehealth regulations: the 80/20 rule and the 30/20 rule, which were delayed for six months at the beginning of the year.
Under the 80/20 rule, GPs can get pinged by the PSR for inappropriate practice if they do 80 or more of a "relevant service" per day on at least 20 days in 12 months.
While it has not previously applied to telehealth services, it will now.
The 30/20 rule only applies to phone services, and will flag doctors who render more than 30 telephone appointments per day more than 20 times in the space of a year.
These rules, according to Dr Irwin, are just another way in which the government can pretend it is adequately funding general practice, while making GPs themselves look like the bad guys when they don't bulk bill.
"On one hand, they pretend like they're trying to increase funding and advocacy and support for patients with special needs or patients who need to access telehealth for pregnancy planning or sexual health services," he told TMR.
"On the other hand, they take that funding away by stealth, by punishing doctors who actually choose to try and support these at-risk individuals."