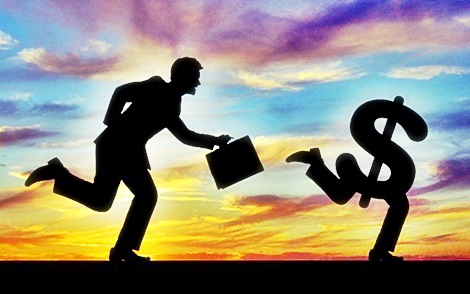 The federal Health Department is pursuing doctors to repay $30 million in erroneous or fraudulent Medicare claims, a jump of nearly 60% from a year before, after ramping up its compliance regime in the year to June.  
The $30 million in debts "raised" during 2016-17 showed a sharp increase from the $18.8 million in the previous year.   
The debt figure, however, remains low against all benchmarks as a proportion of Medicare expenditure – indicating either that Australian doctors are extraordinarily honest or that investigators need to apply the blowtorch.   
"It's a very low percentage," Simon Cotterell, assistant first secretary of the provider benefits integrity division, told a Senate estimates hearing of the Community Affairs Legislation Committee.   
"The international benchmark and the benchmark in the private health insurance industry is 1% of debts raised and recovered." 
Mr Cotterell was responding to Senator Stirling Griff, who observed that the US Medicare system with $600 billion of billings had recently charged doctors with fraud amounting to more than $1.3 billion.  
"Are Australian doctors less likely to commit fraud that their US counterparts? Thirty million dollars is effectively less than half what you would expect when you look at other equivalent countries," the Nick Xenophon Team senator said.
 Mr Cotterell said the government had stepped up investment in the 2015-16 budget to sharpen its targeting of Medicare compliance. 
"The $30 million in 2016-17 is an increase from $18.8 (million) in 2015-16, so we're already making an improvement there," he said.  But he agreed the ratios of debt to expenditure were just 0.3% to 0.6% of expenditure, well below the norm. 
"So I think the answer to your question is, yes. There's a 1% benchmark, and we are raising debts that are much lower than that."  
Doctors found in breach of Medicare claims were asked to repay the money within 30 days, but could negotiate repayment schedules, Mr Cotterell said.  Debts actually recovered in 2016-17 amounted to $13 million, also an increase from the year before.  
Despite huge publicity around a crackdown on alleged rorting of after-hours "urgent" claims, the after-hours sector accounted for only $809,000 of the $30 million in transgressions.  
So far, only a handful of practitioners have been prosecuted for after-hours breaches. 
Mr Cotterell said 16 practitioners were referred to the Professional Services Review for alleged irregularities related to after-hours services in the latest year. Of them, five were found to have practiced inappropriately and eight cases were still pending.   
Of the five, three doctors were ordered to repay amounts of $95,000, $100,000 and $200,000, respectively, and one of them was disqualified from Medicare for six months.  Two cases were closed, including a practitioner who had been disqualified earlier for failing to provide documents.  
Mr Cotterell said cases of MBS fraud were found across all specialties.   
"It's a broad range right across the MBS.  From time to time, we conduct campaigns on particular issues.  A portion of the debt repaid (in 2016-17) was from the eHealth practice incentive payments, on which we ran a particular campaign."  
Senator Richard di Natale, leader of the Australian Greens and a former GP, registered his concern about recommendations for the government to limit after-hours "urgent" item numbers to vocationally registered GPs engaged in daytime practice.  
 The proposed restriction, part of a crackdown on after-hours providers, would knock out two-thirds of doctors currently providing after-hours home-visit services. 
Senator di Natale said 18% of after-hours attendances were for children under 10, and 21% for people over 60. 
"Isn't it a concern that those people might not be able to get access to after-hours services if the MBS Review Taskforce recommendations are adopted?" he asked. 
According to its annual report, the health department successfully prosecuted 29 fraud cases and sent 81 cases to the PSR in 2016-17. 
But vigilance does not come cheap.  
The department's health benefit compliance effort cost $70 million in the latest year, dwarfing the $13 million recouped from practitioners.